Ex-wife Of Achraf Hakimi Claims Half Of His Fortune, But Can't Find Anything About Him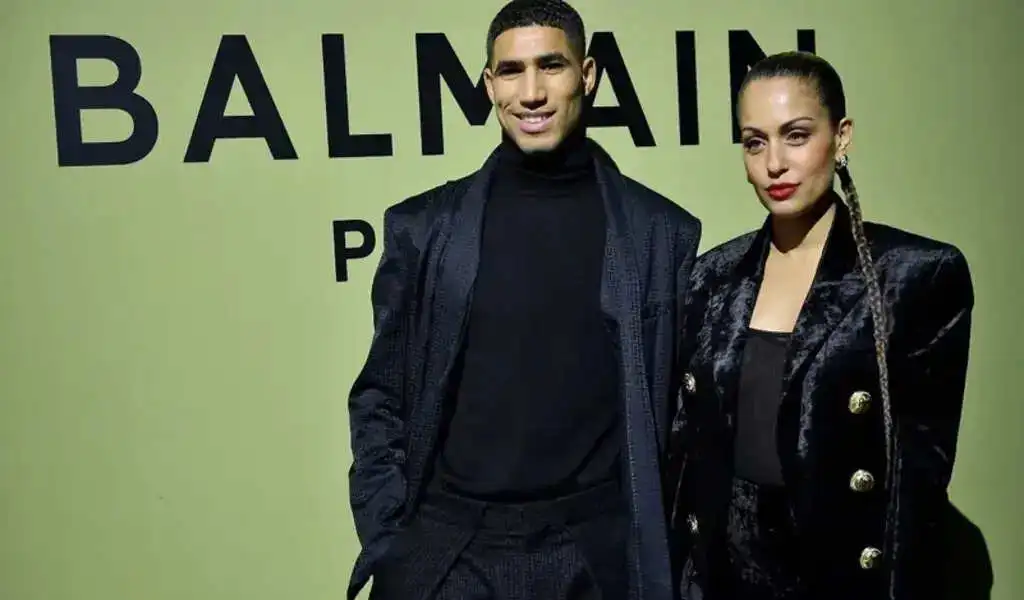 (CTN News) – According to Spanish daily Marca, Moroccan footballer Achraf Hakimi's ex-wife Hiba Abouk has failed to grab half of her husband's fortune as Hakimi does not appear to have anything in his name, reported the daily on Thursday.
Abouk asked for half of Achraf Hakimi's assets and fortune when divorced. However, Hakimi had no assets in his name and everything he had is in his mother's name.
According to the report, his mother is even the beneficiary of the salary he earns from his job.
It has been claimed that the Paris Saint-Germain player, whose salary was estimated to be more than $215,000 per week, is under the sixth highest paid African player in terms of salary, according to a report published by Morocco World News in June.
Achraf Hakimi allegedly raped a 24-year-old woman in February. As a result,
Achraf Hakimi is being charged with preliminary rape.
Despite the fact that the alleged victim told the police that she only wanted to "make a statement of rape," without filing an official complaint with the police, the police opened up an investigation into the matter.
It was the first time Abouk broke her silence regarding the rape allegations made against Achraf Hakimi. She said she would always stand by victims in the future.
Her statement included the fact that she wished to separate from Hakimi before he was charged with the crime of rape, but she did not explain the reason behind their separation.
Hakimi met Abouk when he played for Dortmund in Germany in 2018 when he was twelve years old, and she gained recognition for her role in the Spanish crime drama El Principe, in which she plays the character of a young girl.
It is interesting to note that Hakimi and his wife, Hiba, both came from Tunisian backgrounds and were born in Madrid. This is the same city where Achraf Hakimi was born to Tunisian immigrants.
It was at the end of 2020 when the couple tied the knot in a private ceremony, and the following year, they welcomed their first child into the world. They had a second child in the year 2022, and it was the first child that they had ever had.
SEE ALSO:
You Can Attend The UEFA Europa League Final In Argentina If You Win The Trophy