In Tampa Bay, Taylor Swift's Eras Tour Boosts Hotel Revenue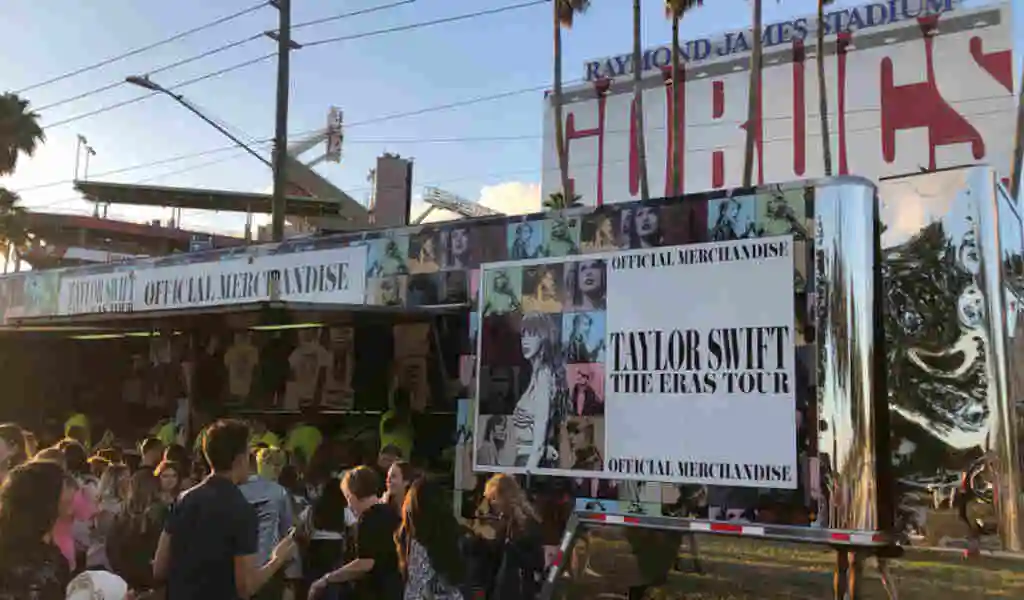 (CTN News) – There were hundreds of Taylor Swift fans outside Raymond James before the doors opened so they could attend the show immediately.
There is a lot of business going on in Tampa Bay as a result of the Eras Tour.
Taylor Swift will be performing at the stadium for three consecutive nights. Several people from South Carolina attended the game, as well as fans from all over the country.
After attending the event from South Carolina, Veronica Hill stated that she had invested a considerable amount of time and effort. She explained, "We spent about $350 each on our tickets. We flew here.
We stayed in a hotel. We rented a car, so I would estimate that we spent somewhere between $2,000 and $3,000 when all is said and done."
As part of Taylor Swift 2018 Reputation Stadium Tour, she played at Raymond James Stadium for the very last time.
In her words, "She's all about supporting other women, and even when people put her down, she comes out even bigger and better, and she essentially shut down Ticketmaster." said Kelly Uphold, who is a huge Swift fan.
During Taylor Swift last visit to Tampa Bay, Santiago Corrada, the president and CEO of Visit Tampa Bay, said hotels were almost sold out at the time.
His expectation for this tour is that it will follow a similar pattern. In the Tampa Bay area, it has been a record-breaking period for hotel revenue numbers for the past 22 months in a row.
In our opinion, the preliminary numbers already show this weekend will be a record-breaking weekend for our industry and for our community, and that's evident. We're the only show in Florida, three nights in a row, that has sold out.
It was about two years ago that the Hotel Haya in Ybor City opened during the pandemic. There was an increase in occupancy at the Hotel Haya over the weekend, said Peter Wright, Hotel Haya's General Manager.
As Wright put it, the impact Taylor Swift has had on Tampa Bay and the surrounding areas has been pretty significant," he said.
Her fandom goes back more than a decade.
It's great for the Taylor Swift economy, it's great for the city of Tampa, and it's great for Florida, as well as for me, but we won't talk about the ticket prices," laughed Uphold, as he pointed at the parking lot. "I just spent $100 to park, so there you go.
SEE ALSO:
'Ahsoka': Release Date, Cast, Plot, Timeline And What We Know So Far