Are These The Best American Hip Hop Bands?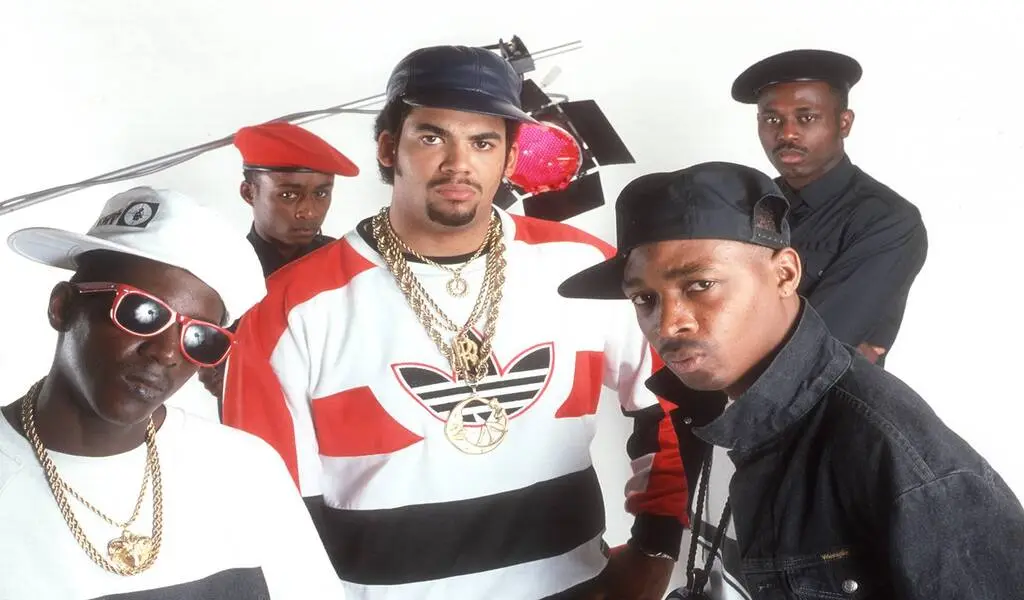 How do you define a great hip hop group? Can we put it down to chemistry? Or perhaps the personalities and the canon of work or the different types of hip hop beats that always make us get up and move? There must, of course, be a complete set of many other things.
Even if you are not an expert in this music genre, you indeed have some favorites that made you dance around your room, outdoors with your friends, or when you were at the club waiting at the bar to get your whiskey.
The list of the best hip hop bands is quite extensive, though we will share some of the best, and feel free to add more if you feel like we missed someone!
Bone Thugs N Harmony
Raise a hand if you were a teenager who tried to imitate Bone Thugs' flow. We agree wholeheartedly that they were some of our favorites. There were many different kinds of talented artists in the game when these Midwest boys were making fame with their great music in the '90s.
They ended up with a completely new sound and unlike anything else. Bone Thugs became famous after that for their high-octane lyrics and harmonized vocals. Now bone thugs n harmony tour tickets are quickly sold, so if you want to see them live, you should hurry up.
Beastie Boys
But how did three white kids become one of the most influential groups in hip hop history? They became the most famous among the many pioneers who have left an indelible mark on subsequent generations of rappers.
They made their debut in 1987 with the release of their platinum-selling album. In addition, the sample-heavy Paul's Boutique represented a stylistic departure for the band.
Wu-Tang Clan
What an awesome band that goes beyond beats, rhythm, and uniqueness. There is no other band that could replicate the songs they produce without fear that they won't succeed.
We think that their determination brought them to the list of top American hip hop bands. Don't you think so?
Slum Village
There were more lineup changes for this band than for Destiny's Child, but the quality remained consistent. Having Elzhi on board as a lyricist and Jay Dee providing a steady stream of banging beats was a huge boost for the Detroit crew.
De La Soul
De La Soul presented themselves as the antithesis of gangsta rap while everyone else was busy doing something else. They focus so much on their music and that motivation really brought them popularity.
They always perform and create music in a witty and perceptive way. Also, their words are so strong and vulnerable. It was their musical manifesto that would change the course of hip hop history.
N.W.A
Always talking about social issues in public talks and even through music – all they wanted was to be heard by the world and make a change through the text of their songs.
Unfortunately, the best things always end, and these voices were heard only until 1991, but we still remember their hard work. Right now, Dr.Dre, Ice Cube, and G-Eazy each wen to have fruitful solo careers.
Cypress Hill
This band's three consecutive platinum albums blew the music business's doors! Although they didn't want to live a famous life, their influence was undeniable.
Three 6 Mafia
No one knew where Memphis was located before these guys appeared on the stage and nailed it all with their hip hop hits! They have been able to make a name for themselves and sell plenty of records in the land of Memphis.
Little Brother
Did you know that they were influenced and inspired by Tribe Called Quest? They got so inspired that they really swept the world with their awesome hip hop beats! In three years, they could make three albums, and all ended up with a huge success.
M.O.P
American duo formed by Billy Danzenie and Lil' Famous, who have been hitting the stages since 1993, are still loved today! All of their fans are expecting new albums, and even if we are not sure that this is going to happen soon, we can still listen to repeat all their songs and sing along.
CunninLynguists
It does not matter that they don't come the first on this list, it matters that they are here and will definitely stay. We believe that they deserve more publicity and fame as their lyrics are different with a sprinkle of southern-fried beats! Who doesn't love this combination in hip hop?
The Bottom Line
Hip hop is among the most listened to music genres that have a fresh and unique touch of madness, making it so special. Hip hop is a lifestyle for many people, especially Newyork, proud of being the homeland of this form of musician expression.
Related CTN News:
3 Toys That Boost Kid's Creativity
Watch 'Thor Love and Thunder' (Free) Online Streaming at Home Here's How
Thor Love and Thunder Box Office Collection Day 1