Cyber Crime Scams Hit a Staggering US$1.6 Billion in Thailand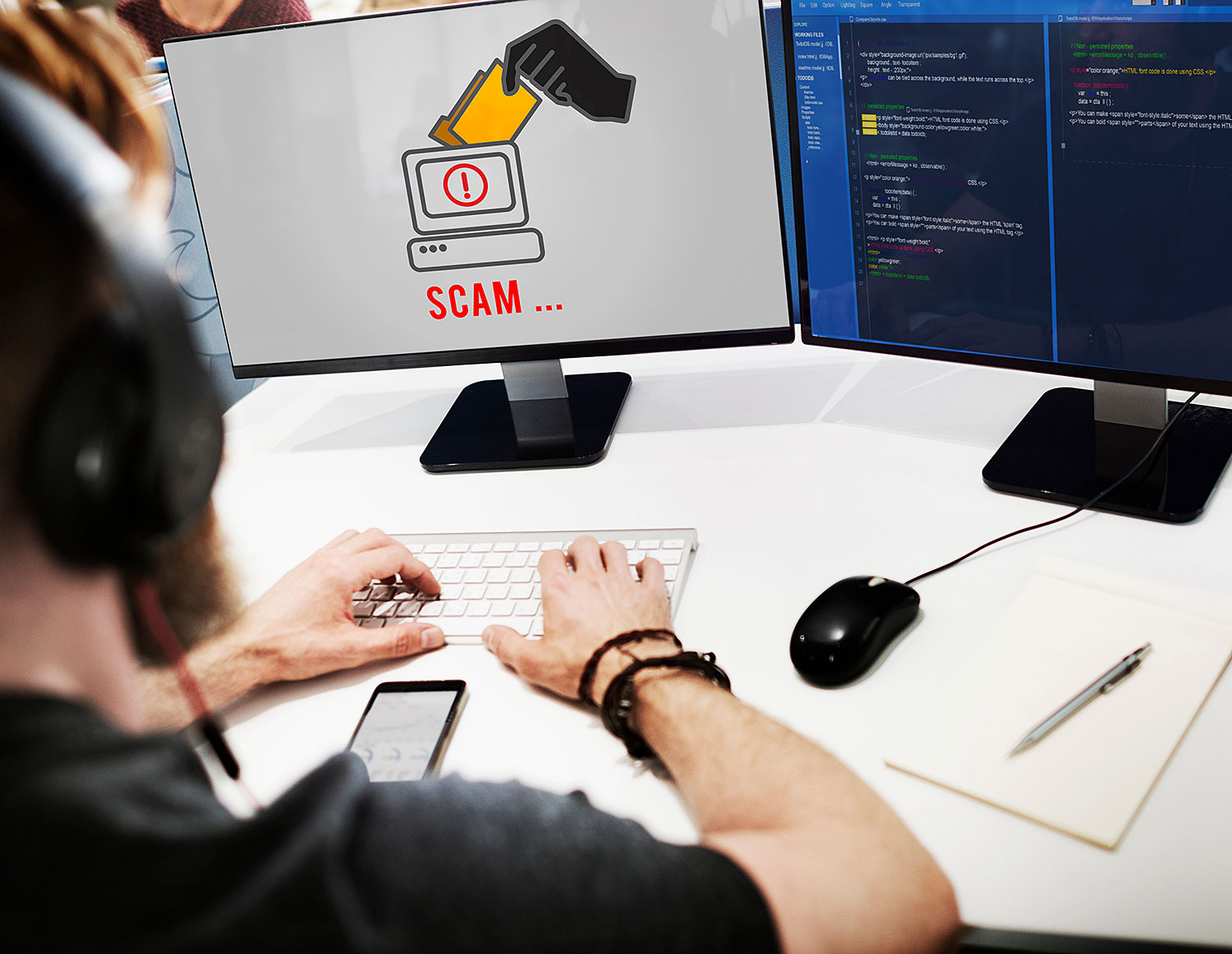 Thailand's Chief of the Cyber Crime Investigation Bureau reports that over the last 18 months, more than 365,000 online scam cases have been submitted, with the total harm inflicted totaling to 45 billion baht (US$1.6 billion dollars).
Pol Lt Gen Worawat Watnakhonbancha was replying to the "thaipoliceonline.com" cumulative complaint data. The data, released by the Royal Thai Police (RTP), spans the period from March 1 of last year to September 30 of this year.
According to the data, consumers filed 365,547 scam-related complaints on the police website. They caused a total of 45.7 billion baht (US$1.693 billion) in harm and blocked 167,347 mule accounts worth 11.25 billion baht.
According to Pol Lt Gen Worawat, the majority of complaints involved online shopping fraud, with 100,694 cases generating 1.9 billion baht in damage.
Loan scams (33,517 cases), investment scams (22,740 cases), threatening scams by call centres (20,474 cases), impersonating others' identities to encourage people to transfer money (9,664 cases), and duping victims into transferring money for a reward (8,697 cases) were also popular.
Online shopping fraud (8,107 incidents), duping victims into installing suspicious apps (4,786 cases), inserting phoney data into a computer system (2,972 cases), romance scams (2,167 cases), digital asset fraud (1,229 cases), and computer hacking (79 cases) were the next most common.
Pol Lt Gen Worawat cautioned people to be wary of scammers, who are increasingly employing more advanced ways to defraud victims. Despite the government's advice to improve cybersecurity, many people continue to fall victim.
Pol Lt Gen Worawat advised people about bogus internet complaint websites that try to persuade complainants to click on questionable links. According to him, people can only make online complaints through the "thaipoliceonline.com" website.
For more information, individuals can call the "1441" hotline or "081-866-3000" in addition to the RTP website.
Meanwhile, Saruon Loem, a 41-year-old Cambodian, was apprehended by Sa Kaeo Provincial Police and Klong Luk Police on Thursday at the Rong Kluea border market in Aranyaprathet district of Sa Kaeo while attempting to smuggle 13.5 million baht into Cambodia.
According to police, he claimed he was hired by a fellow countryman named Mr Pia to receive and transport money from a Thai bank manager. He stated that he received a monthly salary of 10,000 baht.
Types of Online Scams in Thailand
Online scammers can be found in many countries, including Thailand, just as they can be found in other parts of the world. Scammers often use various tactics to deceive and defraud individuals, so it's essential to be cautious when engaging in online activities, whether it's shopping, socializing, or conducting business in Thailand or any other country. Here are some common online scams that have been reported in Thailand and some tips to avoid falling victim to them:
Advance Fee Fraud: This type of scam typically involves a scammer promising you a large sum of money or valuable goods but asking for an upfront fee to release the funds or items. Be wary of any requests for advance payments or personal information from unknown sources.
Phishing Scams: Scammers send emails or messages that appear to be from reputable organizations or government agencies, asking for personal information, passwords, or financial details. Always verify the sender's legitimacy and avoid clicking on suspicious links.
Online Shopping Scams: Some websites may offer products at extremely low prices to entice buyers. These websites might be selling counterfeit or non-existent goods. Only shop from reputable websites and be cautious of deals that seem too good to be true.
Romance Scams: Scammers may create fake profiles on dating websites or social media platforms to form romantic relationships with victims. Eventually, they may request money for various reasons. Be cautious when sharing personal information or sending money to individuals you've never met in person.
Investment and Ponzi Schemes: Scammers may promise high returns on investments or invite you to join a pyramid or Ponzi scheme. Always research investment opportunities thoroughly and consult with a financial advisor if necessary.
Tech Support Scams: Scammers may call or send messages claiming to be from tech support companies, stating that your computer has a virus or problem. They will then ask for remote access to your device or payment for services. Legitimate tech support companies do not typically initiate contact this way.
Lottery or Prize Scams: Scammers might inform you that you've won a lottery or prize and request payment or personal information to claim your winnings. Be skeptical of unsolicited messages about lottery or prize winnings.
To protect yourself from online scams in Thailand or any other location:
– Be cautious when sharing personal information online.
– Verify the legitimacy of websites, businesses, or individuals before conducting any transactions.
– Use strong, unique passwords for online accounts.
– Install and regularly update antivirus and anti-malware software on your devices.
– Educate yourself about common online scams and warning signs.
– Trust your instincts; if something seems too good to be true or feels suspicious, it probably is.
If you believe you have encountered an online scam in Thailand, or if you have been a victim of one, consider reporting it to the local authorities and your country's embassy or consulate. Additionally, you can report the incident to relevant online platforms or consumer protection agencies.