The New Pepsi Logo Is a Subliminal Sugar War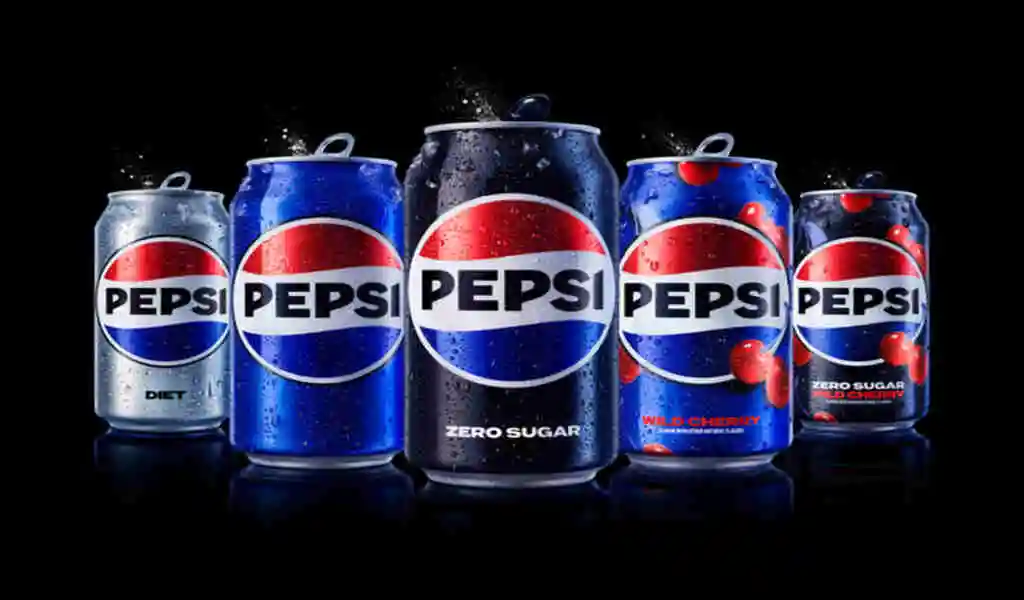 (CTN News) – Pepsi has undergone its first major rebranding in 15 years. This update will be rolled out in North America this fall, and around the world in 2024.
The most noticeable change is that the "Pepsi" wordmark has been returned to the patriotic yin-yang "globe" as it was in the 1980s and 1990s.
It should be noted, however, that the new brand is anything but a simple nostalgia exercise. Instead, it is designed to distance from its association with sugar.
The color black, the same color as Zero Sugar, cuts through the red, white, and blue palette to unify the brand. Pepsi's design team refers to the black as "pulse," a digital pattern that ripples out from the logo and animates to the beat of any background music.
It begins with the wordmark, follows the globe, and ends with what is called the "pulse," a digital pattern that ripples out from the logo.
Todd Kaplan, CMO at Pepsi,
Says many people don't notice the black. Our marketing team will be using [Pepsi] Zero Sugar as the lead brand for this color. Using black as a brand statement can be effective."
Sugar is on Pepsi's mind. PepsiCo's revenue is growing, but that's mostly because it's increasing the price of soda, not expanding its distribution network. Meanwhile, Pepsi has launched a war against sugar, with 30% of Gen Z claiming to avoid it altogether.
The company has invested billions of dollars in its move away from sugar in recent years, as it sold off its juice brands Tropicana and Naked in 2021, while increasing its investment in its concentrate-based Soda Stream platform, which it acquired in 2018.
The design process didn't reveal a strategy that was obvious in retrospect. A blue wordmark was used in all but one of the half dozen logo concepts that Mauro Porcini, SVP and chief design officer at Pepsi, considered for the new branding.
"We developed prototypes of cans, and I placed them on my desk. Porcini says that every time he met, he had them in front of him.
Although no one liked the design itself, the black iteration always stood out as more people inside the company saw it. "We realized people liked the concept because of the contrast," he says, so the logo was refined in black.
Pepsi's visuals were able to cut through the noise of social media and other digital environments that are characterized by eye-sizzling oversaturation by adding black to them.
Throughout the years, even blue has become richer. With its new name, "electric blue," it skews closer to midnight than Pepsi's previous blues, even approaching purple in some places.
SEE ALSO:
Alibaba Splits Into 6 In The Biggest Revamp In 24 Years