Thailand Suffocates Under Severe Air Pollution, Prompting Urgent Calls for Stricter Laws"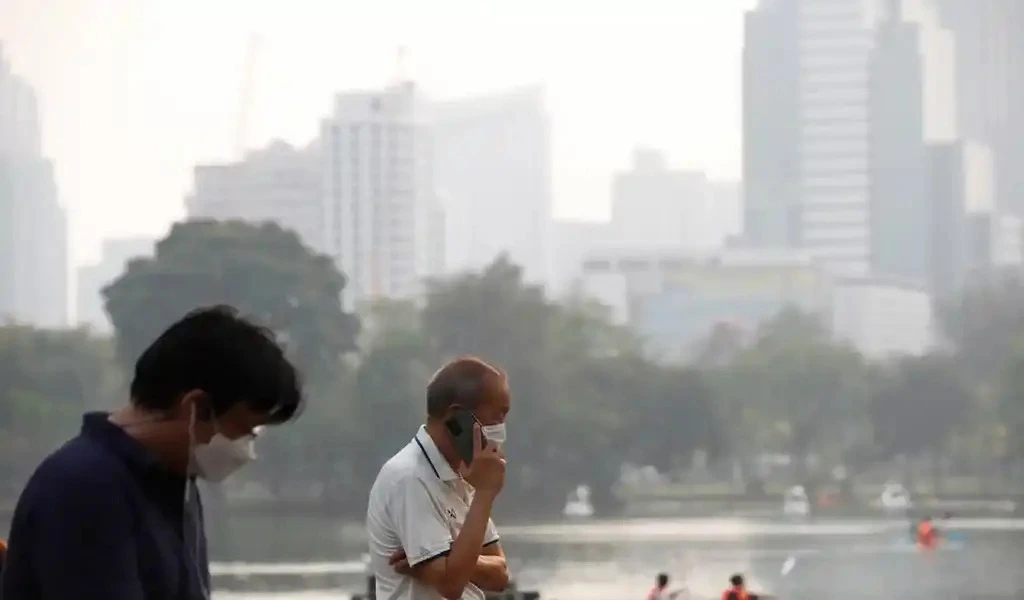 (CTN News) – Dr. Nitipatana Chierakul, a respiratory medicine expert at a Bangkok hospital, has noticed a yearly trend: his patients' conditions tend to worsen in December.
For some, it manifests as chest discomfort or a persistent cough. The majority of them, he says, are having trouble inhaling. He anticipates that patients with preexisting conditions will make up as much as 80% of his department's workload for the next three months.
Air Pollution in Northern Thailand Reaches Dangerous Levels, Affecting Tourism and Health
This is because of the heavy smog that settles over the city and other parts of the nation during the winter.
Northern Thailand has particularly high pollution levels. Swiss air quality firm IQAir released a real-time air pollution rating on Monday, with Chiang Mai at the top.
The ranking uses data from around one hundred locations worldwide for which there is measured PM2.5 data. One doctor has warned on social media this month that visitors should avoid Chiang Mai because the smog has made it impossible to see Doi Suthep mountain.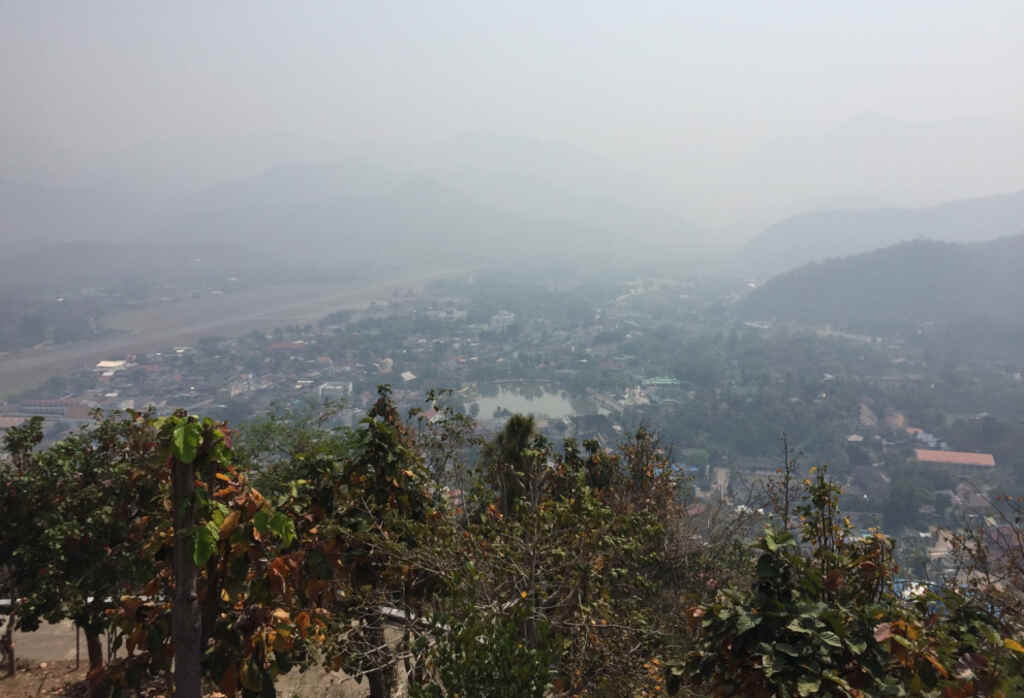 According to IQAir, the concentration of particulate matter PM2.5 in the district of Mae Sai in the northern Chiang Rai province hit 76.3 times the World Health Organization's annual air quality guideline value on Monday.
Local media video showed thick yellow dust in the air. Posters reading "Save Mae Sai" appeared around town over the weekend.
During the cooler months, air pollution in Thailand is typically at its worst due to widespread periodic agricultural burning that adds to the exhaust from cars and factories.
Weenarin Lulitanonda, the Thailand Clean Air Network co-founder, said, "[People] buy N95 masks, buy air purifiers, buy seal their houses, get air quality monitors." However, not everyone can afford these choices. She continued, "There's huge inequality."
Over 1.3 Million People in Thailand Fall Ill Due to Air Pollution in the First Nine Weeks of 2023
Statistics from the Thai government show that 1.32 million people fell sick during the first nine weeks of 2023 due to air pollution-related illnesses.
Bangkok officials established a "pollution watch room" late last year, with screens showing weather patterns and pollution levels.
On one screen, you can see a map of active fires in Thailand and the surrounding area, depicted as massive clumps of red dots representing areas where farmers have torched their fields to clear crops.
"If the dust level reaches level 3, [Bangkok health staff] will start to patrol, going out to provide masks and check on vulnerable groups," said Wiruch Tanchanapradit, the director of the air quality and noise management division at the Bangkok metropolitan authority.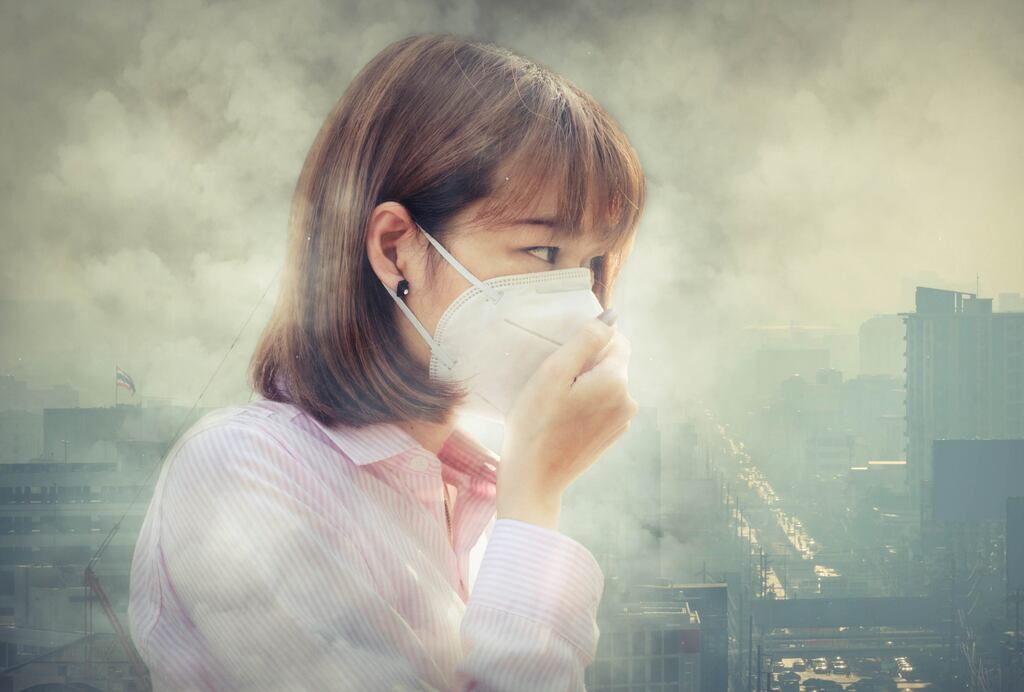 He also mentioned that nurseries have "dust-free" areas that are sealed and equipped with air purifiers.
When bad weather is expected in the nation's capital, residents receive texts and social media posts advising them to work from home and avoid going outside. Bangkok's government-run schools use different colored flags to tell students whether going outside is okay.
However, activists claim that the underlying causes of the issue have not been addressed and that big, powerful corporations whose supply chains contribute to this pollution have not taken responsibility.
Large Agribusinesses and Industrial Companies Contribute to Thailand's Air Pollution Problem, Say Researchers
Farmers in Thailand regularly burn their fields to prepare the ground for the next harvest of sugarcane and rice. According to sugarcane grower, Saroj Dokmaisrichan of Suphan Buri province, many farmers continue to burn because they have no other option.
The foliage of the sugarcane plant is useless once it has been burned. The cultivator can get more work done in less time," he explains. Farmers save money on labor and are better able to make factory deadlines.
Saroj, an owner of a sizable farm, took out a loan to purchase machinery that allows him to avoid burning his fields, but he notes that this is not a choice for farmers working with fewer acres. They couldn't even afford a used computer, he said.
Assistant professor of environmental politics and policy at Dublin City University, Dr. Danny Marks, has said that smallholder farmers are being unjustly blamed for air pollution in Thailand.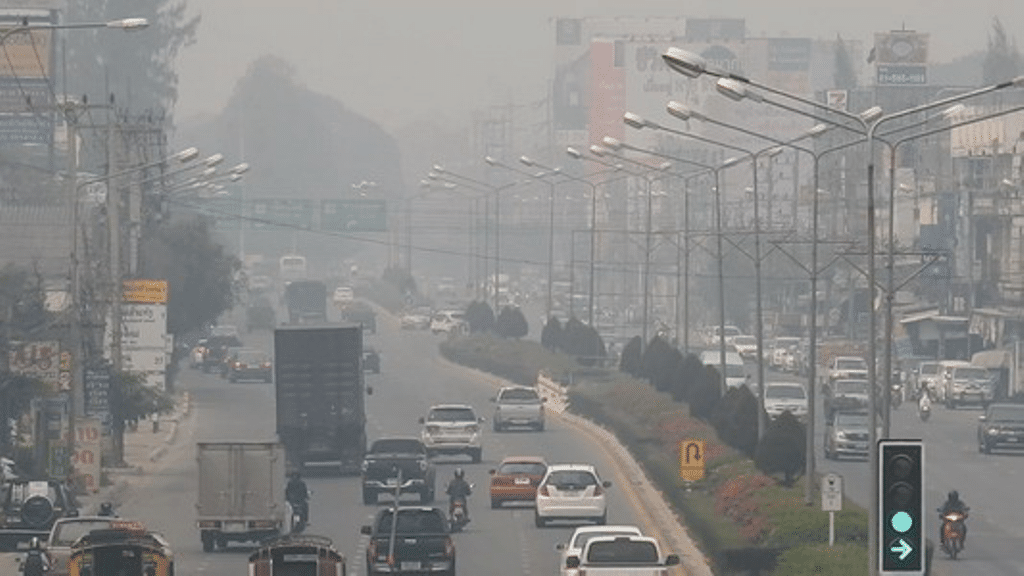 He also noted that many of these farms have contracts with large Thai agribusinesses, some of which have operations in nations bordering Thailand and contribute to the spread of air pollution through burning.
Researchers also argue that factories and other industrial companies must be monitored more closely. There is no central repository for information about the pollution patterns of Thailand's 140,000 manufacturing facilities.
Stricter Legislation Needed to Address Thailand's Air Pollution Crisis, Say Experts
Instead, Marks claims that in 2019 the law regulating water and air waste was watered down to the point where smaller factories no longer have to disclose their pollution.
He argued that the wealthy owners of factories, automobile companies, and agribusinesses were responsible for "slow violence," especially against the impoverished.
Weenarin, who has spearheaded efforts to draught a Thai Clean Air Act with input from the public, has said stricter law is required.
For there to be the hope of mending a solution, she said, "this has to be in place." Over a year has passed since the measure was introduced in parliament with no movement.
Dr. Nitipatana is concerned that disease rates at Siriraj Hospital will continue to rise if preventative measures are not implemented. The smog harms the quality of life of his patients and may even worsen their outlook.
Nitipatana noted that in the run-up to the elections in May, no major political party made air pollution a central issue in their campaigns. He argued that environmental protection, particularly of the air, should be included among the promises made to the people.