Russia Launches New Attack on Ukraine's Capital ahead of the key holiday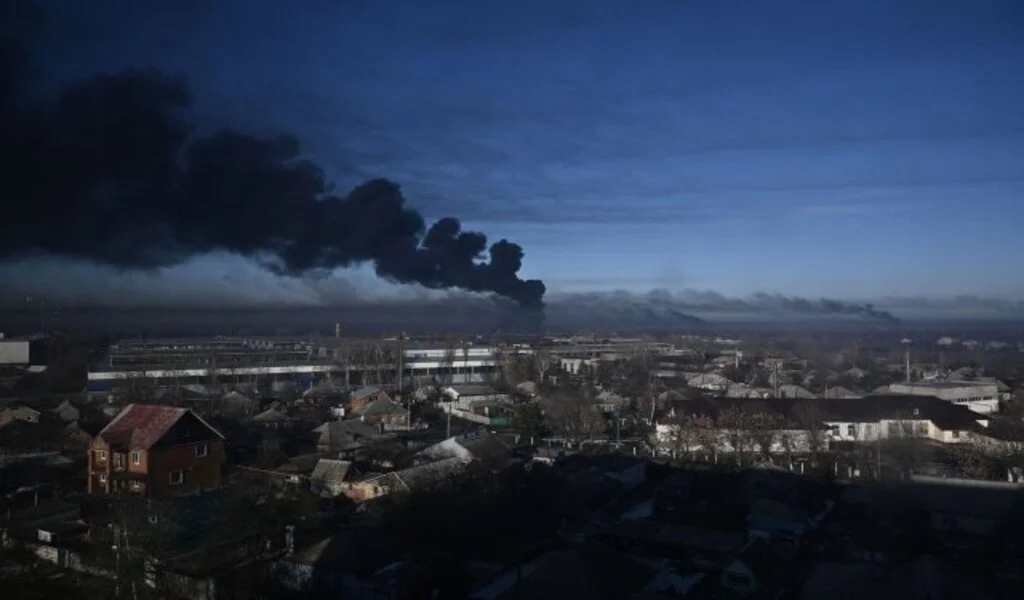 (CTN News) – Russia has launched dozens of missiles and drones at Kyiv and other Ukrainian cities out of concern for the safety of Europe's largest nuclear power station at Zaporizhzhia, injuring at least five people.
Dozens of missiles and drones fired towards Ukrainian cities
The Ukrainian military claimed victory after dozens of missiles were fired by Russian and Iranian forces in an attempt to drop 35 nighttime drones, all of which had been manufactured in Iran and were called Shahid.
On Monday, the General Staff of the Ukrainian Armed Forces said, "Unfortunately, there are dead and wounded civilians; high-rise buildings, private homes, and other civilian infrastructure were damaged."
This air assault comes at the same time that Moscow is preparing to celebrate Triumph Day, a major Russian holiday that marks the anniversary of Russia's triumph over Nazi Germany in World War II and is customarily marked by a military parade in Red Square.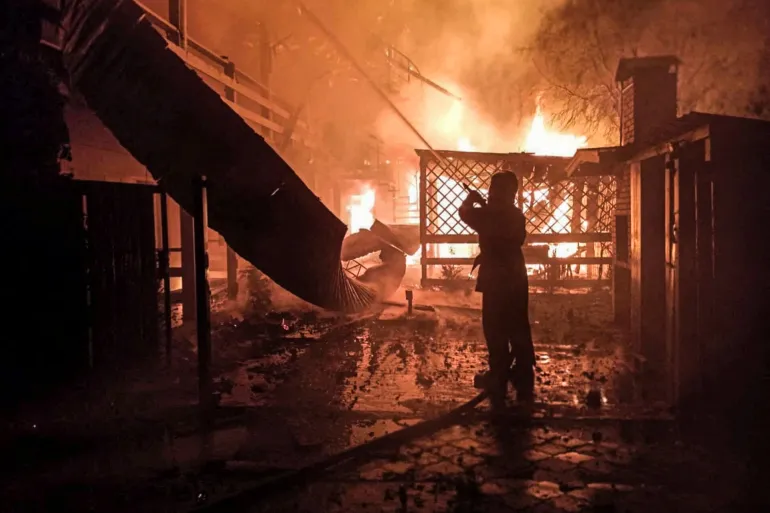 Russia increases shelling of destroyed Bakhmut before Victory Day
According to Kyiv Mayor Vitali Klitschko, at least five people were hurt in the air attacks on the city, and Russian missiles destroyed food storage in Odesa. Explosions were also reported from several other regions in Ukraine.
Russia has stepped up its shelling of damaged Bakhmut, the commanding officer in charge of the city's security in Ukraine claims, to seal in victories before the May 9 holiday. Bakhmut, previously famed for its salt mines, is a major target in Russia's advance to the east.
Despite reports of many explosions, local officials in Kyiv have assured the public that their air defense systems are holding their own.
Vitali Klitschko, the mayor of Kyiv, said on his Telegram channel that five people had been injured: three in explosions in the Solomyanskyi neighborhood and two when drone wreckage fell on the Sviatoshyn neighborhood, both to the west of the city's central region.
The Ukrainian capital's military administration reported that a drone fragment had destroyed a two-story building in the Shevchenkivskyi district and fallen onto a runway at Zhuliany airport, one of the two passenger airports in Kyiv.
Military spokesperson Serhiy Bratchuk shared photos on his Telegram channel showing "a large structure fully engulfed in flames" following what he claimed was a Russian attack on a warehouse.
After air raid sirens wailed for hours over almost two-thirds of Ukraine, media sources reported hearing explosions in the southern province of Kherson and the southeastern region of Zaporizhia, where the Zaporizhzhia nuclear reactor is located.
Residents in Enerhodar, where most nuclear plant employees are based, have been told to leave their homes by the Moscow-appointed governor of the territory.
IAEA chief Rafael Grossi has spent months pressuring his Russian and Ukrainian counterparts to establish a buffer zone around the reactor.
Even though the Zaporizhzhia complex needs constant power to run cooling systems and prevent a meltdown, it has been knocked down six times since the war began.
Russian-appointed governor Yegeny Balitsky said on Sunday that more than 1,500 people were evacuated from two regional cities.
On Friday, Putin issued a mandatory evacuation order for the 18 communities under Russian control. According to the Ukrainian General Staff, the evacuation of Enerhodar has been confirmed.
Thousands killed and millions displaced as a result of the war
Even though they face regular detention, Ukrainian workers have kept the plant running since Russian forces seized it immediately after they invaded Ukraine last year.
The past two weeks have also seen an uptick in attacks on Russian-held territory, particularly in Crimea, which Russia invaded and annexed in 2014.
Ukraine has denied responsibility for the operations but maintains it is destroying enemy infrastructure in preparation for its long-awaited ground attack.
On February 24, 2022, Russia launched a full-scale invasion of Ukraine, saying it was a "special military operation" to protect itself from "neo-Nazis" in Ukraine.
According to the Ukrainian government and its allies, the invasion was an aggression.
Thousands of lives have been lost, and millions have been uprooted because of the conflict.