Putin Warns UK Over Ammunition Containing Depleted Uranium for Ukraine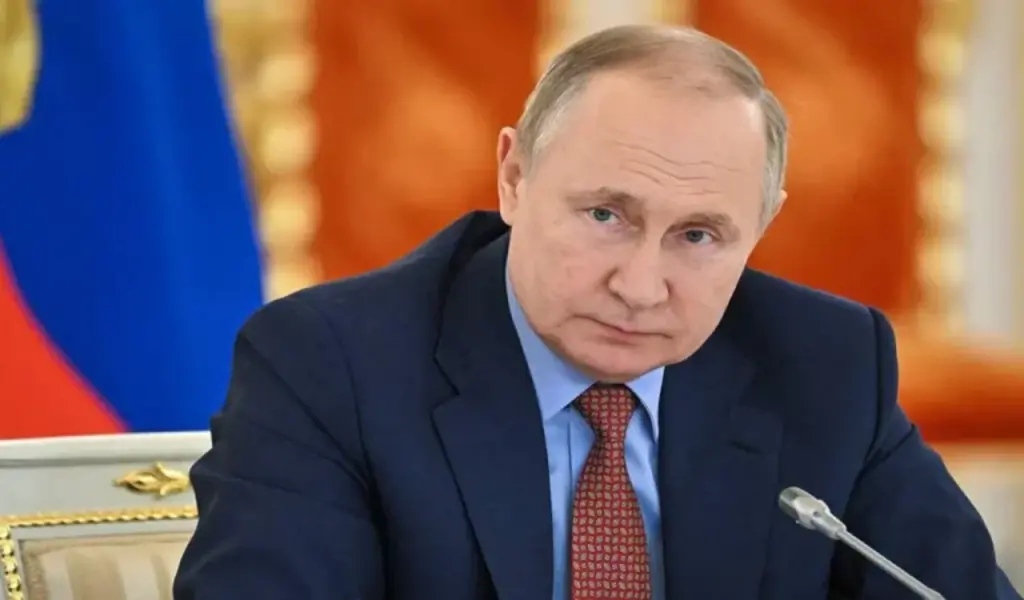 (CTN News) – Russia's president, Vladimir Putin, has threatened retaliation if the UK supplies Ukraine with depleted uranium-tipped armor-piercing tank ammo.
On Tuesday, Putin reacted to the news that ammunition containing depleted uranium was included in a military aid package supplied to Ukraine with Challenger 2 combat tanks.
In addition to tanks, the United Kingdom has reportedly promised to send Ukraine-depleted uranium ammunition.
After he met with Chinese President Xi Jinping, Putin warned reporters that Moscow would be "forced to react" if such a scenario materialized.
Without providing details, Putin warned that "if all this happens, Russia will have to respond accordingly" to the West's increasing use of nuclear weapons.
In answer to inquiries over the ammo, Goldie said on Monday, "alongside granting a squadron of Challenger 2 main battle tanks to Ukraine, we will be providing ammunition including armor-piercing rounds which contain depleted uranium".
It was "highly effective in defeating modern tanks and armored vehicles," she added of the munitions.
Depleted uranium is a waste product of the nuclear enrichment process, which is utilized to create nuclear fuel and weapons.
Because of its density, it can be used to make armor-piercing bullets, which can easily break through thick steel.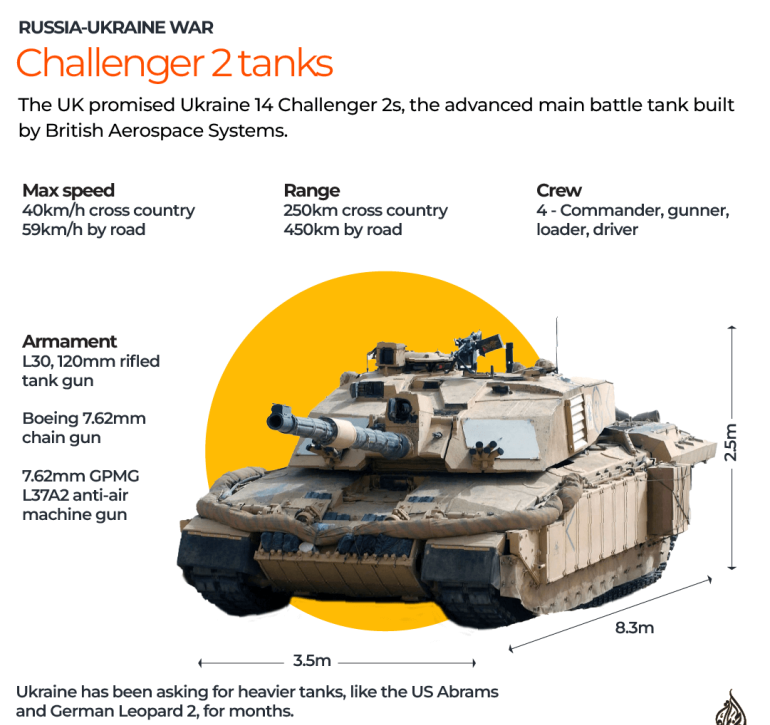 UK Ministry of Defence Dismisses Putin's Warning
This type of ammunition has been labeled a "chemically and radiologically toxic heavy metal" by the United Nations Environment Programme.
The UK's Ministry of Defence downplayed Putin's threat on Tuesday, saying the armor-piercing shells had been standard equipment for decades and were "nothing to do with nuclear weapons or capabilities".
The ministry interpreted Russian descriptions of the ammunition as "weapons with a nuclear component" as purposeful misinformation.
The ministry claimed that the Russian government is aware of the situation but is actively working to conceal this information.
Putin described the ammunition as "an escalator to deter Western security assistance despite the shells not containing any fissile or radiological material," according to the Institute for the Study of War, a research tank in the United States.
Russian Defense Minister Sergei Shoigu warned that the move by the United Kingdom reduced the time until a "nuclear collision" between Russia and the West.
As he told reporters, "another step has been taken, and there are fewer and fewer left," according to reports from Russian media outlets.
#Putin framed the Western provision of depleted #uranium ammunition to #Ukraine as a significant escalation in order to bolster information operations aiming to deter Western security assistance to Ukraine & to place the onus for negotiations on the West. https://t.co/uKu57EPD6V https://t.co/wZkkniNhP5

— ISW (@TheStudyofWar) March 22, 2023
Since last year's invasion of Ukraine, Russian leaders and commentators have made belligerent remarks implying Moscow would be prepared to unleash its huge nuclear arsenal if required.
Nuclear disarmament group Campaign for Nuclear Disarmament (CND) blasted the UK's decision to supply the ammunition, saying it would be "an additional environmental and health disaster for those living through the conflict" due to the emission of poisonous or radioactive dust upon impact.
Reaction from Anti-Nuclear Organisation and Former UK Tank Commander
"CND has repeatedly called for the UK government to place an immediate moratorium on the use of depleted uranium weapons and to fund long-term studies into their health and environmental impacts," CND general secretary Kate Hudson said, as reported by Agence France-Presse.
Earlier, Maria Zakharova, a spokesman for Russia's Foreign Ministry, referred to the proposal as the "Yugoslavia scenario," claiming that the munitions would spread disease and pollute the environment.
Russian Foreign Minister Sergey Lavrov said the move proved that the UK "has lost its bearings".
Colonel Hamish de Bretton-Gordon, the former head of the British Royal Tank Regiment, called Putin's "reckless" suggestion that the United Kingdom was shipping nuclear material to Ukraine.
The use of depleted uranium in tank ammunition is widespread, he said, and may even extend to Russia.
Putin's claim that they are a nuclear weapon is "bonkers," de Bretton-Gordon told the Associated Press.
"There is no danger whatsoever from depleted uranium. Depleted uranium cannot be used to produce a nuclear reaction or nuclear explosion.
After meeting in Moscow on Tuesday, Putin and Xi issued a joint statement warning against actions that could escalate the Ukraine crisis into an "uncontrollable phase, " stating emphatically that no one would come out on top in a nuclear war.
Related CTN News:
Russia To Be Excluded From The Paris 2024 Olympics
Norway Plans To Give Ukraine $7 Billion Over Five Years
Ukrainian President Zelenskiy Wins NATO Jet Training Pledge On His Visit To London