Biden Administration Unveils Two New National Monuments in Texas and Nevada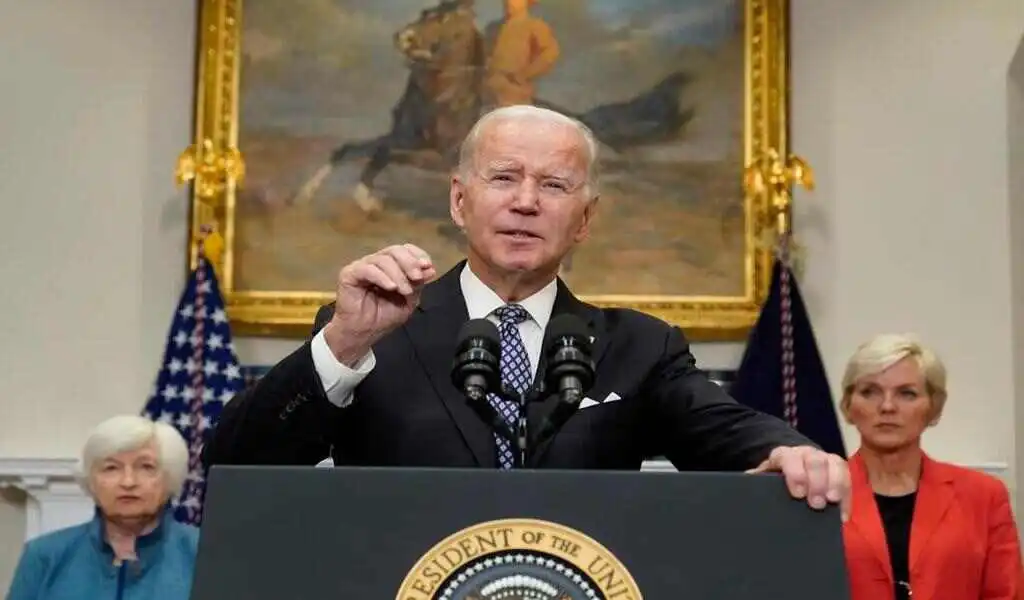 (CTN News) – On Tuesday, President Joe Biden established two new national monuments, safeguarding about 500,000 acres of wilderness in Texas and Nevada.
The announcement comes after his administration green-lighted the largest proposal for public lands in Alaska, which has been met with widespread opposition.
On Tuesday, at the White House Conservation in Action Summit, Vice President Biden announced the designation of two new national monuments, Castner Range in Texas and Avi Kwa Ame in Nevada, also known as Spirit Mountain, under the terms of the Antiquities Act of 1906.
He also directed the Department of Commerce to establish a new national marine sanctuary covering around two million square kilometers (777,000 square miles) of ocean south of Hawaii, per a presidential memorandum to Secretary of Commerce Gina Raimondo.
"Our country's natural treasures define our national identity," Biden told the summit audience. They're a legacy we must keep alive by passing on from generation to generation.
Biden issued an executive order a week after his inauguration in January 2021, intending to protect 30 percent of US land and water by 2030. The designations announced on Tuesday are a start in the right direction toward that goal.
The Controversy Surrounding Avi Kwa Ame's National Monument Status
There was, however, some backlash to the news announcement. During the first White House Tribal Nations Summit in six years in November, Vice President Biden hinted at increased safeguards for Avi Kwa Ame after years of lobbying by Indigenous tribes and conservation groups.
Avi Kwa Ame is the spiritual home of ten Yuman-speaking tribes and features a desert terrain with gorges and rock formations.
In the creosote bushes and pinyon pines that dot its white granite top and adjacent areas live Gila monsters, desert tortoises, and bighorn sheep.
The area was already protected as federal wilderness for about 13,564 hectares (33,518 acres), but with Biden's declaration on Tuesday, that number was increased to almost 200,000 hectares (500,000 acres), making it completely off-limits to development.
It's a victory over the objections of the energy industry. For a long time, Crescent Peak Renewables has been trying to get permission to build wind turbines and other facilities there. The land is in a tight spot between California and Arizona in the southeastern corner of Nevada.
When Biden announced expanded federal protections for Awe Kwa Ame, Nevada's Republican governor, Joe Lombardo, stated that he criticized Biden for not consulting with local lawmakers.
Nevada Governor Criticizes Biden's Unilateral Action on National Monument Designations
Upon learning that the President was considering unilateral action, I reached out to the White House to raise several concerns," Lombardo wrote.
I'm not surprised," he said of the news on Tuesday, adding that he has yet to receive a reaction. A policy based on the belief that "Washington Knows Best" may be popular with unaccountable special interests, but it will hurt job creation and economic growth in our state if implemented.
However, indigenous communities were pleased by Biden's initiatives. Fort Mojave Indian Tribe Chairperson Timothy Williams expressed his community's "filled with joy" at Tuesday's conference after hearing that Awe Kwa Ame would be preserved.
This is a world we've made, and we feel a special connection to it. This is the first verse of one of our folk tunes. And it's a sacred site for Native peoples all over the southwest," he said. What was once an unattainable ideal for our people now felt within reach.
Related CTN News:
Hong Kong Cinemas Take Down 'Winnie The Pooh' Slasher Movie
Saudi Arabia Officially Announces Ramadan To Begin On Thursday
Google Search For "Lance Reddick Cause of Death" Hits 2 Million