Singapore's Thriving Tourism Sector Attracts Billions In Hotel Investments From Top Asian Tycoons
(CTN News) – Singapore's remarkable resurgence in the travel industry has attracted the attention of numerous affluent hoteliers from the region.
A minimum of 10 billionaires, including prominent figures like Hong Kong's Pansy Ho and Indonesia's Sukanto Tanoto, have collectively committed over S$6 billion ($4.4 billion) toward the development of new hotels and the expansion of their hospitality ventures within the city-state.
Orchard Road's Hotel Renaissance: UOL Group's Bold Hospitality Expansion
Orchard Road, Singapore's primary shopping avenue, is set to house several of the city-state's latest hotel ventures, forming a vital component of its overall urban rejuvenation strategy.
The UOL Group has embarked on the transformation of the Faber House building on Orchard Road into a 19-story hotel, offering an impressive inventory of 200 guest rooms.
Simultaneously, UOL has initiated another hotel project within close proximity, marking a significant expansion in its hospitality portfolio.
Situated in the vicinity of the Thai Embassy, the Pan Pacific Orchard made its debut in June, unveiling a luxurious 347-room hotel experience.
This opulent establishment boasts four open-air terraces and covers the 23-story building with over 7,300 square meters of lush greenery, infusing a sense of nature into the guest experience.
The Pan Pacific Orchard now stands as one of UOL's flagship properties, under the control of Singaporean banking and real estate magnate Wee Cho Yaw.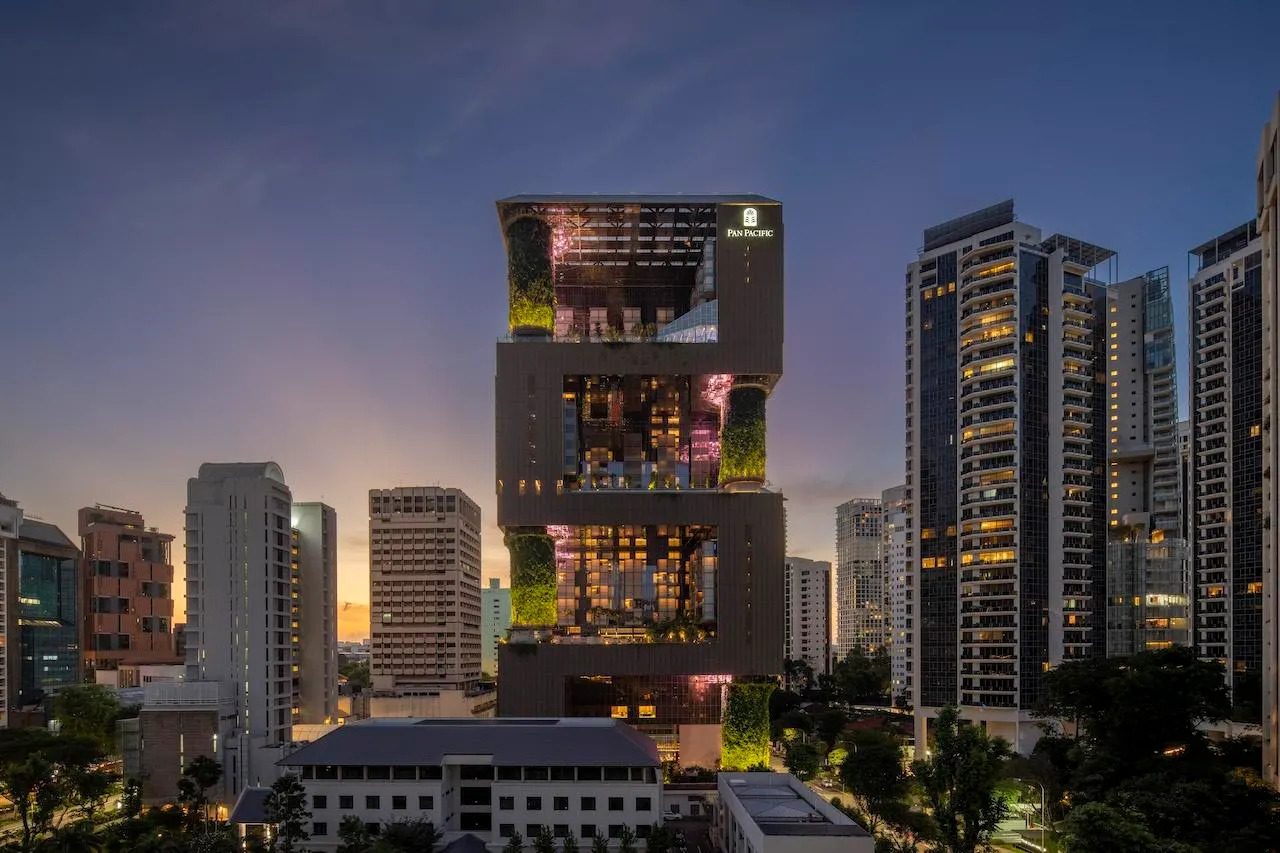 In February of the previous year, OUE, helmed by Indonesian billionaire Mochtar Riady, unveiled the Hilton Orchard, previously known as the Mandarin Orchard.
This extensive revitalization project transformed the 1,080-room establishment, infusing its design with elements that pay homage to Singapore's rich agricultural heritage.
Just a stone's throw away on Orange Grove Road, another Indonesian billionaire, Bachtiar Karim's Invictus Developments, is in the process of constructing a 143-room boutique hotel under its chic banner, The Standard.
Anticipated to open next year, this property will be situated right next to the esteemed Shangri-La.
Singapore's Remarkable Post-Pandemic Comeback Drives Hotel Boom
Nestled just off Orchard Road, the COMO Metropolitan Singapore is slated to open its doors this very month.
This 156-room hotel and shopping complex was masterminded by Como Hotels & Resorts, a Singapore-based enterprise founded by Christina Ong, the spouse of Hotel Properties' managing director, Ong Beng Seng.
+Singapore's burgeoning collection of new accommodations is poised to reap the rewards of the nation's robust post-pandemic resurgence.
Visitor arrivals in the Lion City witnessed a twofold increase to 1.42 million in July compared to the previous year, with a significant contribution from the return of Chinese travelers, as reported by data from the Singapore Tourism Board.
The government's projections for this year envision up to 14 million tourists visiting the country, potentially injecting up to S$21 billion into the economy.
These visitors are currently propelling room rates to unprecedented levels, as indicated by a report from travel management firm FCM Consulting.
Average room rates for the current month have surged to S$880 per night, marking a remarkable 27% increase compared to the same period last year.
This surge is attributed to Singapore hosting a series of prestigious international events, including the Formula One Singapore Grand Prix.
High Demand and Expansion in Singapore's Formula One Circuit Hotels
Hotels situated around the Formula One circuit have successfully implemented premium pricing strategies, exemplified by the iconic Marina Bay Sands (MBS), where room rates surged to approximately S$2,000 per night during the race weekend of September 15 to 17, in contrast to the S$800 per night rate observed just the previous month.
MBS is currently in the midst of a comprehensive expansion endeavor, which involves the construction of a new tower to augment its existing inventory of 2,561 rooms with an additional 1,000 suites.
– This expansion plan also encompasses the creation of a 15,000-seat entertainment arena.
On the opposite end of the Marina Bay area, IOI Properties, under the stewardship of Malaysian billionaire siblings Lee Yeow Chor and Lee Yeow Seng, is in the process of developing a hotel within a mixed-use residential and commercial project.
In Tanjong Pagar, situated on the periphery of the Raffles Place central business district, Indonesian billionaire Sukanto Tanoto's Pacific Eagle Real Estate celebrated the opening of its inaugural Singapore hotel in July.
The Mondrian Duxton Singapore, boasting 304 rooms and located near Chinatown, was erected at a cost of S$400 million.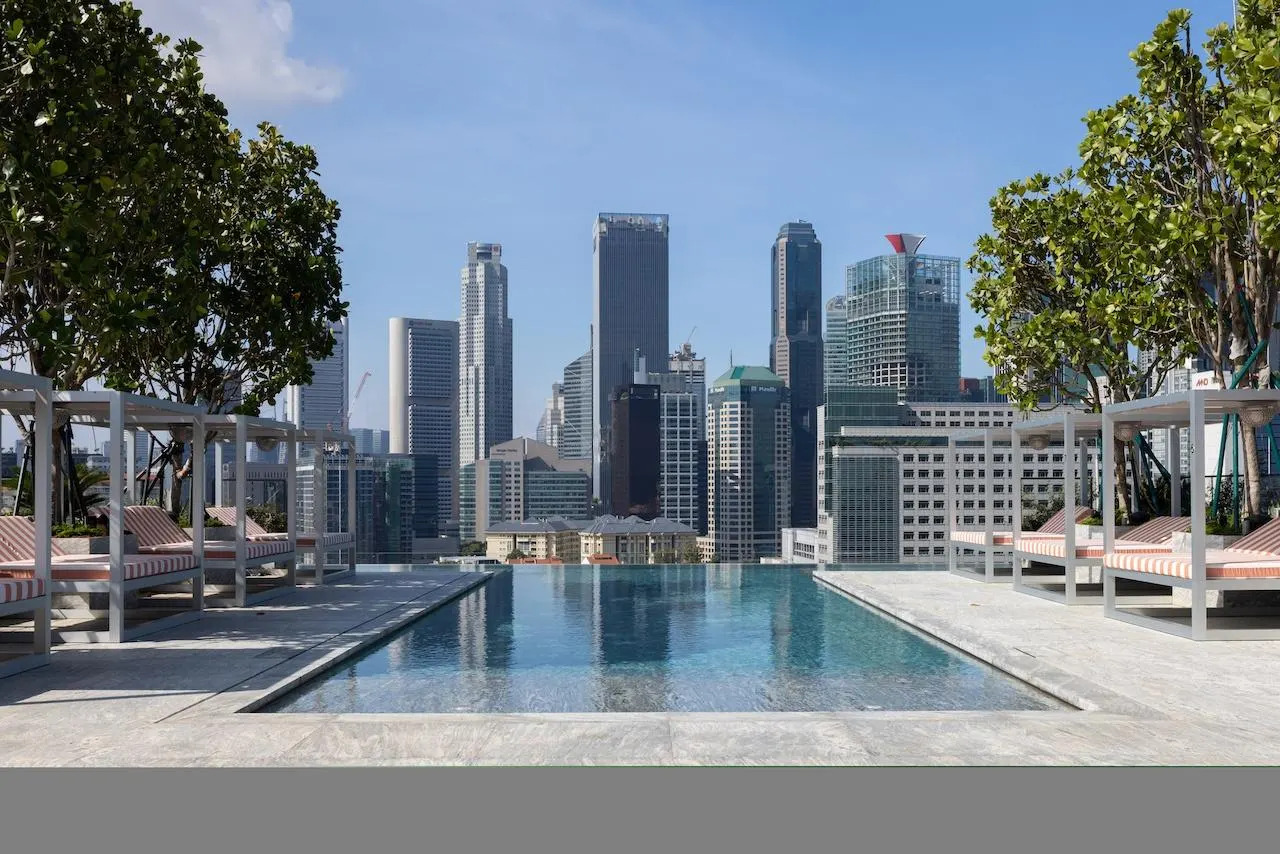 On Sentosa Island, just across Keppel Harbor, billionaire Asok Kumar Hiranandani's Royal Group is in a race against time to finalize the construction of the opulent Raffles Sentosa Resort and Spa, featuring exclusively designed villas.
The grand opening is scheduled for next year.
Upcoming Hotel Developments in Singapore's Bustling Hospitality Scene
The Royal Group also has plans to rejuvenate Ming Arcade, an aging shopping complex located on Cuscaden Road near Orchard Road, transforming it into a boutique hotel.
On the same thoroughfare, Pansy Ho's Shun Tak Holdings is set to unveil the 142-room Artyzen Singapore in November, boasting a captivating rooftop garden equipped with a 25-meter cantilevered infinity pool.
Come November, billionaire duo Kwek Leng Beng's City Developments and Hong Leong Group will launch Singapore's inaugural Edition hotel, a boutique establishment offering 204 rooms.
This distinctive hotel is part of the upscale 88 Boulevard mixed-use development, located adjacent to the Four Seasons Hotel.
Elsewhere in Singapore, billionaire Choo Chong Ngen, who initially amassed his wealth through the budget hotel chain Hotel 81 in the city's red-light district, has been executing rapid expansion plans into the mid-tier market.
Under the leadership of his daughter, Carolyn, Choo's Worldwide Hotels acquired the 542-room Parkroyal on Kitchener near Little India for S$525 million in July from Wee's UOL Group, rebranding it as Novotel Singapore.
The company is also investing an additional S$1.1 billion to launch two brand-new hotels in the Lion City by the year's end.
Carolyn expressed optimism about the outlook, as evident in her interview featured in the September edition of Forbes Asia, though she acknowledged that high interest rates necessitate a long-term investment perspective.