Why Tourists Are Flocking To Singapore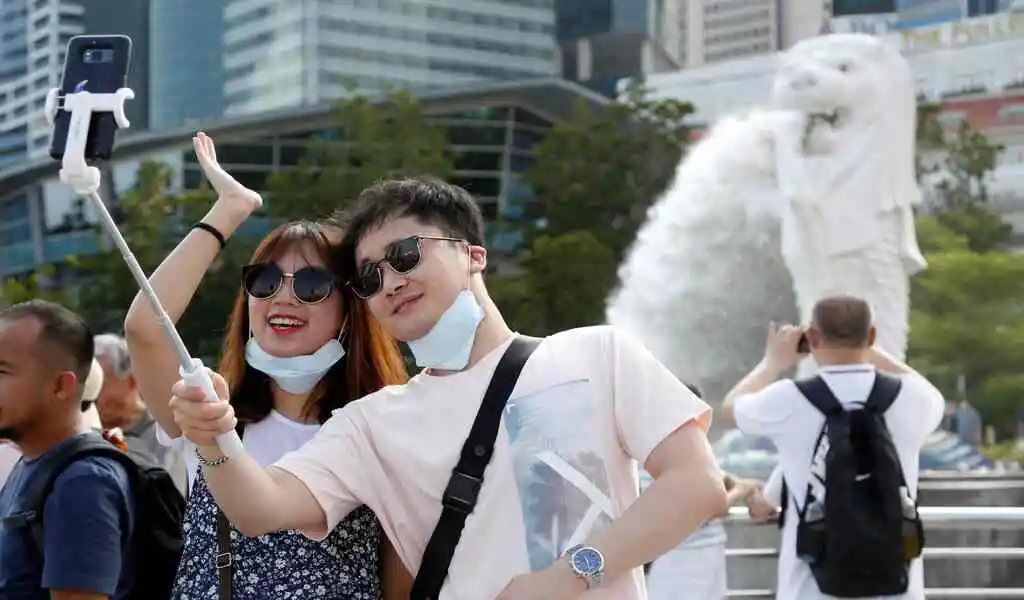 Tourists Are Flocking To Singapore: With the COVID-19 lockdowns being lifted around the world, more people are getting outside and traveling the world. Consumers are tired of being cooped up at home. Thankfully, most countries have removed travel restrictions for foreign travelers.
When someone has decided to take their loved ones on a family vacation, they'll need to pick a suitable destination. While their options are plentiful, they should look no further than Singapore. It is filled with amazing attractions, beautiful scenery, and friendly individuals.
Why are tourists traveling to Singapore now that the COVID-19 pandemic has passed?
The Best Of Everything
When someone wants to travel the world, they want to live in luxury. They want to relax in the nicest hotel. They want to shop at the best malls in the world. Singapore is great for this purpose. The country has the nicest shopping malls, amazing restaurants, and clean motels. Plus, tourists will be able to enjoy the most modern amenities.
During one's trip to Singapore, they'll be able to easily access the Internet so they can stay in touch with friends back home. The local public transportation system is outstanding as well.
Instead of renting a vehicle, the tourist can ride the bus to save money. You can even go on a Singapore walking tour that will show you some of the best sights without having to drive anywhere. Regardless, Singapore has everything tourists dream of.
The Marina Bay Sands
In terms of attractions, Singapore has a lot to offer. However, it is impossible to top the Marina Bay Sands Resort. It is easily one of the best luxury hotels in the area. The area is home to the ArtScience Museum and Skypark Observation Deck. At the top of the observation deck, the visitor will get a view of the entire city. It is wise to bring a camera because tourists will want to snap a few pictures of the gorgeous cityscape. While the nightly fee can be expensive, it'll prove to be well worth it.
Tourists will need to book their lodging in advance before it is always busy.
Singapore Zoo
Individuals traveling to Singapore should plan on spending time at the Singapore Zoo. It is arguably one of the best zoos in the region. The zoo is advertised as the best rainforest zoo in the world. Many visitors will agree that it easily lives up to that moniker. It is an impressive, beautiful place with many amazing animals. Plus, tourists will find that the facility is always clean and the staff is nice. The animals are healthy and well cared for.
Besides the Zoo, Singapore is also home to Jurong Bird Park, River Safari, and Night Safari. Be sure to check out these destinations because tourists will not be disappointed.
Visiting Orchard Road
Tourists are likely eager to purchase items during their visit. Individuals who fit into this category should visit Singapore's Orchard Road. When doing so, they will be able to spend the entire day shopping at luxury retailers. The neighborhood has six department stores and 22 malls.
In addition to this, it is home to four movie theaters, a KTV karaoke facility, and an IMAX cinema. It also has many dining opportunities. When visiting this area, tourists can experiment with one of the best international fishes. Before leaving home, it might be a good idea to read a ดูดวงความรัก. Doing so can help ensure that the tourist is prepared for anything that comes their way.
Raffles Hotel
How would you like to spend a night at one of the most luxurious hotels in Singapore? Individuals eager to visit Singapore have to pick one of the best lodges. Look no further than the Raffles Hotel. It is a grand 19-century hotel that impresses even the pickiest of guests. Over the years, a handful of notable individuals visited the hotel, including Charlie Chaplin, Joseph Conrad, and Rudyard Kipling. Although the motel was built in 1887, it has been maintained exceptionally well. It is one of the most popular landmarks in the area.
Chinatown
Finally, tourists should take a tour of Singapore's Chinatown. When someone visits this area, they're going to think they're in China. The architecture is beautiful. The neighbourhood has a lot to offer including a Heritage Centre and several temples. Tourists should also check the heritage markets that are available in Japanese, Chinese, and English. Chinatown is great for tourists.
People Also Read:
Thailand Pushes to Top 15 Million Foreign Tourists for 2022
Oktoberfest Festival Returns to Munich After 2 Year Pause
Thailand Pass Registration to Be Easier and Quicker
Thailand Pass Registration to Be Canceled on June 1st