The Best Destinations for Family Holidays in Southeast Asia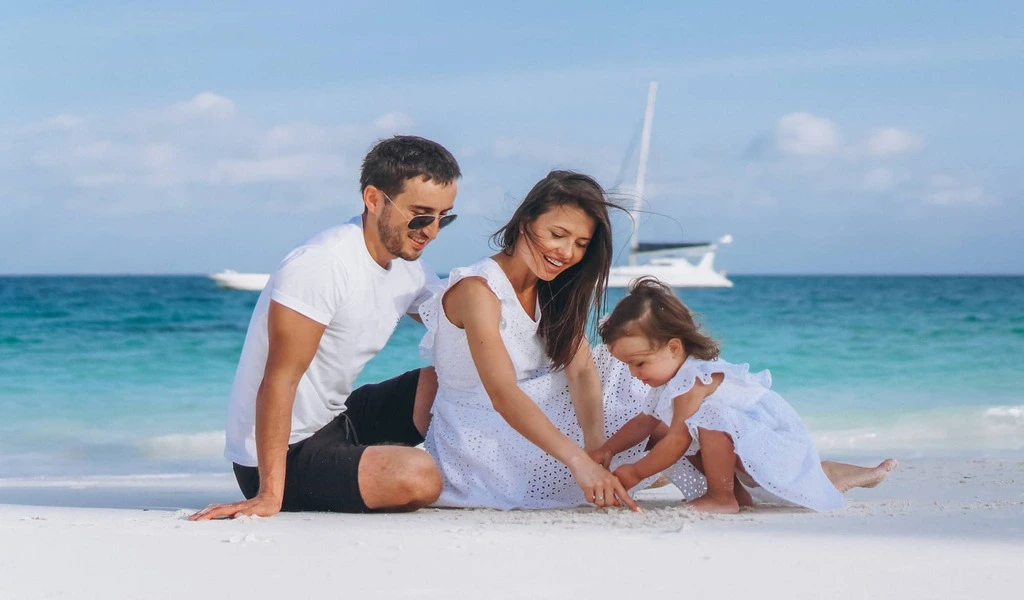 Southeast Asia has many destinations that are perfect for family holidays. You will find many activities and attractions in most of the destinations that will keep both adults and children entertained throughout their Trip.
From beautiful beaches to Amazing theme parks, Southeast Asia is a great place to explore with your family.
In this article, we will focus on some of the best destinations for family holidays in Southeast Asia, including Thailand.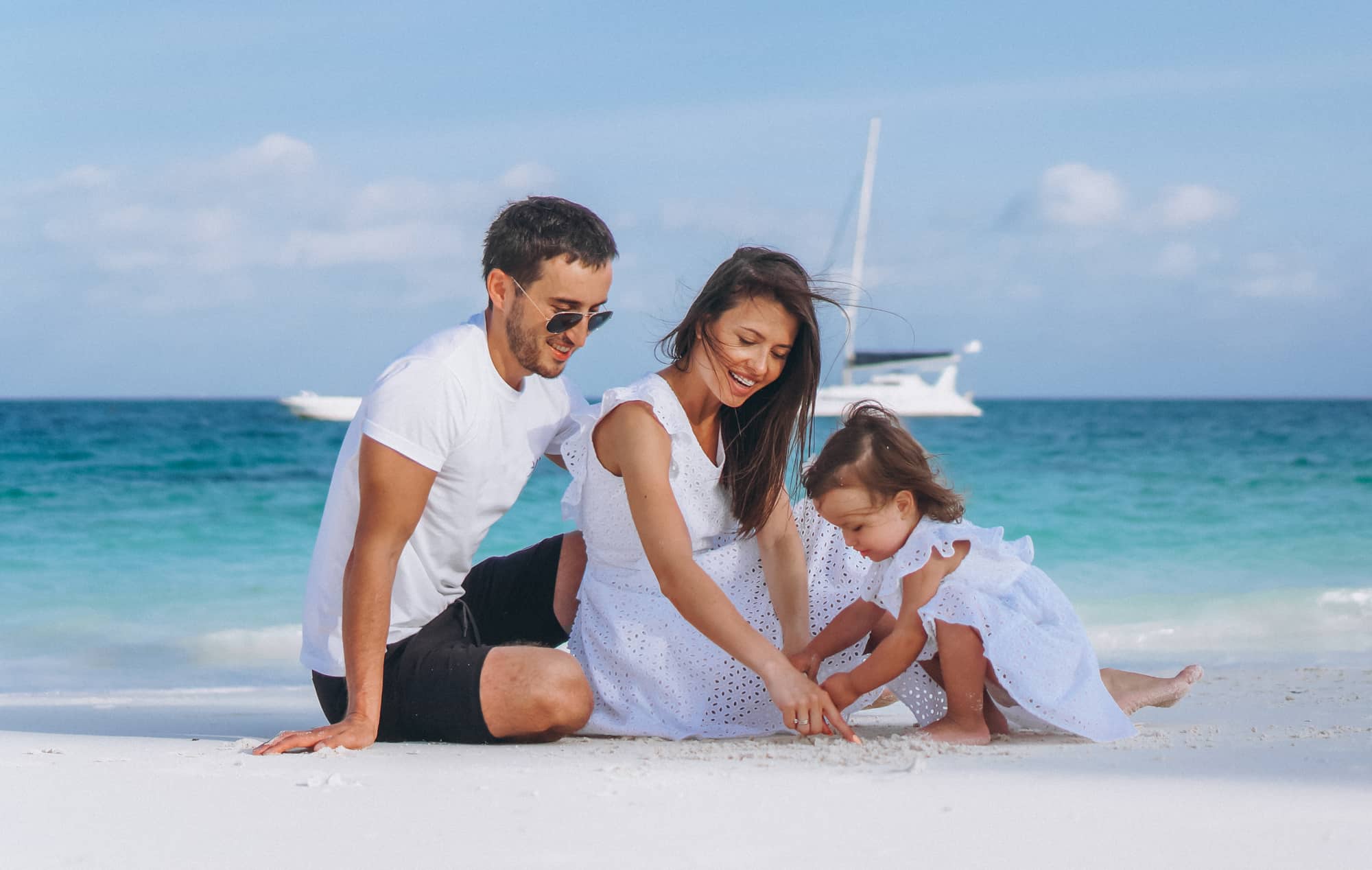 Thailand
Thailand is one of the most popular tourist destinations in Southeast Asia and the world . It's known for its stunning beaches, rich culture, and delicious cuisine.
There are many family-friendly activities to enjoy in Thailand, making it an excellent destination for families with children.
When Planning your Thailand Family Holiday, One of the best places to visit is Bangkok. The city is a bustling metropolis that is full of energy and excitement.
You can take your family to visit the Grand Palace, which is one of the most famous landmarks in Bangkok.
The palace is home to the Temple of the Emerald Buddha, which is a must-see attraction for anyone visiting Bangkok.
Another great attraction in Bangkok is the Chatuchak Weekend Market. This is one of the largest markets in the world, and it's the perfect place to pick up souvenirs and gifts for your family and friends.
In addition to the above, you can also visit some of the best theme parks that are perfect for families with children including Safari World, Dream World and more.
There are also other destinations in Thailand that are perfect for family holidays as well including The beautiful beach destinations located in the Southern and central parts of the country.
Some of the best beach destinations in Thailand that are suitable for family holidays are: Phuket, Koh Samui, Krabi, Koh Samet, koh Lanta and Koh Tao.
Kids can enjoy Swimming and Snorkeling in the crystal clear waters and white sandy beaches in addition to other amazing activities that can be explored as well.
Vietnam
Vietnam is one of the best destinations to visit on family holidays in Southeast Asia.
Families can explore the cities of Hanoi and Ho Chi Minh City, visit the beautiful beaches of Nha Trang or Phu Quoc, or take a boat tour through the Mekong Delta.
There are also many other cultural attractions in Vietnam that are great to visit with Families, such as the ancient town of Hoi An or the temples of Hue.
Another great thing about Vietnam is that it's a very affordable destination, making it a great option for families on a budget.
Indonesia
Indonesia is another great destination for family holidays in Southeast Asia. The country has many islands that are worth discovering, and the most famous and popular one is Bali.
There are many family friendly activities that can be done in Indonesia including visiting the beautiful beaches of Bali or Lombok, go trekking through the jungles of Sumatra or Borneo, or visit the ancient temples of Java. If you are interested in Wildlife, Indonesia is also a great place.
There are many national parks that can be explored during your visit to this amazing country with opportunities to see orangutans, Komodo dragons, and sea turtles.
The country is very family-friendly, with many resorts and hotels offering activities and amenities for children.
Malaysia
Malaysia is another great family-friendly destination in Southeast Asia. The Country's main Cities where tourism is active are: Kuala Lumpur, Penang and Langkawi Island.
Langkawi is a beautiful island with sandy beaches and crystal clear waters that tourists can visit and enjoy water sport activities, Swimming and snorkeling.
When Visiting the Capital, Kuala Lumpur, you will find many tours and activities that can be done with your kids and make sure that they are enjoying their time to the maximum including visits to Theme parks, water parks and many more. Another great thing about Malaysia is it's location.
The country is located between Thailand and Singapore, therefore you can easily combine it with one of these 2 destinations during your family Holiday and explore more amazing places in southeast Asia.
Singapore
If you are looking to visit a Modern and very clean country in southeast Asia with your family, then Singapore should be on top of your list.
The country is known for its modern architecture, delicious food, and family-friendly attractions.
Families can visit the iconic Marina Bay Sands, take a ride on the Singapore Flyer, or explore the Gardens by the Bay.
There are also many family-friendly attractions in Singapore, such as Universal Studios Singapore or the Singapore Zoo. The country is also very safe and clean, making it a great destination for families with young children.
In summary, Southeast Asia has many destinations that are family friendly and recommended to be visited with Kids. One of the best Destinations is Thailand with a variety of activities and attractions that can be visited and suitable for children.
It's also a great idea to combine several destinations in southeast Asia together in one trip to explore the maximum you can in this amazing region.
Related CTN News:
Thailand's Tourists Required To Pay Tourist Fee Of Up To US$9
Thailand's PM Expects 30 Million Foreign Tourists In 2023
Taiwan Plans To Offer $165 Per-Visitor To Spend Time There