Is TikTok And Snapchat Popular Among UK Children?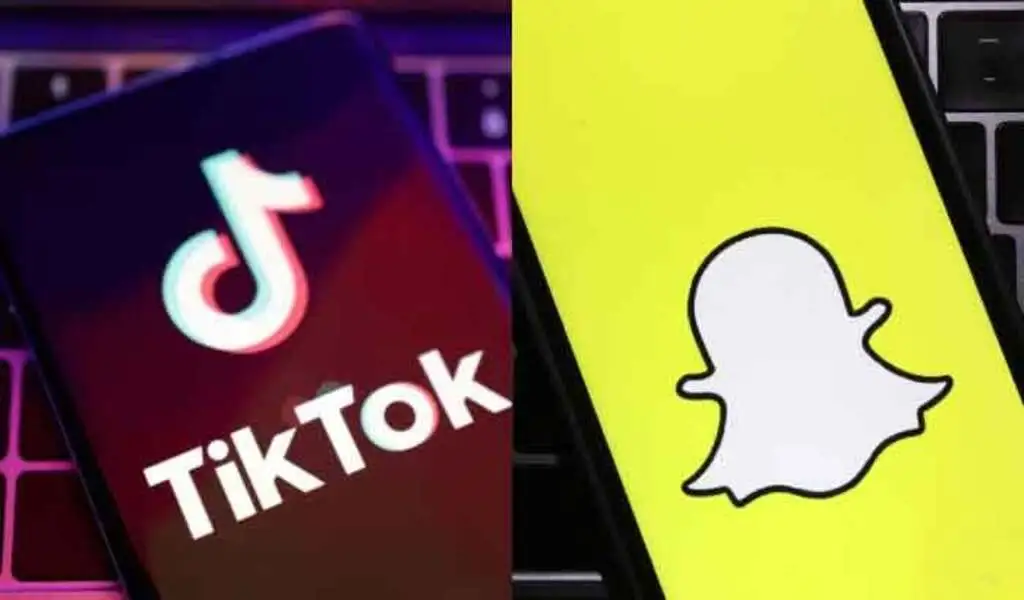 (CTN News) – According to a report conducted by Ofcom last year, social media platforms TikTok and Snapchat have seen a rise in the number of children using the platforms in the United Kingdom over the past year.
Approximately half of the children using TikTok and Snapchat are between the ages of 3 and 17 according to the UK media regulator, the Media Standards Authority.
During the study, the watchdog asked children and parents to fill out a survey about their attitudes towards using the internet.
It has been observed that both TikTok and Snapchat have seen a slight increase in popularity over the last year, with 53% of children using TikTok (up from 50%) and 46% using Snapchat (up from 42%).
It should be noted, however, that both companies have recently been questioned about user safety.
The TikTok And Snapchat app has been banned from official devices by a number of governments in the world because of its alleged ties with China, while Snapchat has been criticized for not removing minors from its platform as it should have done.
A new report has revealed that children are still using YouTube, WhatsApp and Instagram even though the numbers of users have declined (88%, 55% and 41%, respectively), while Meta's Facebook account has seen a decline in its user base from 40% to 34% from the previous year.
The report stated that, despite their age, children have reported viewing 'dramatic' content in various forms when deciding which TV shows and films to watch," according to the release.
Aside from that, the number of three and four-year-olds using Snapchat has increased from 11% last year to 17% in 2022, up from 12% in the year before.
Several governments have posted bans on TikTok And Snapchat due to "fundamental misconceptions" about its safety protocols, according to a spokesperson for TikTok.
Meanwhile, Snapchat's spokesperson said in a statement that the app's criticism of underage users misrepresented its efforts, and that thousands of attempts by underage UK users to create Snapchat accounts a month are blocked and deleted.
SEE ALSO:
Nintendo Has Restocked The N64 Controller For Switch