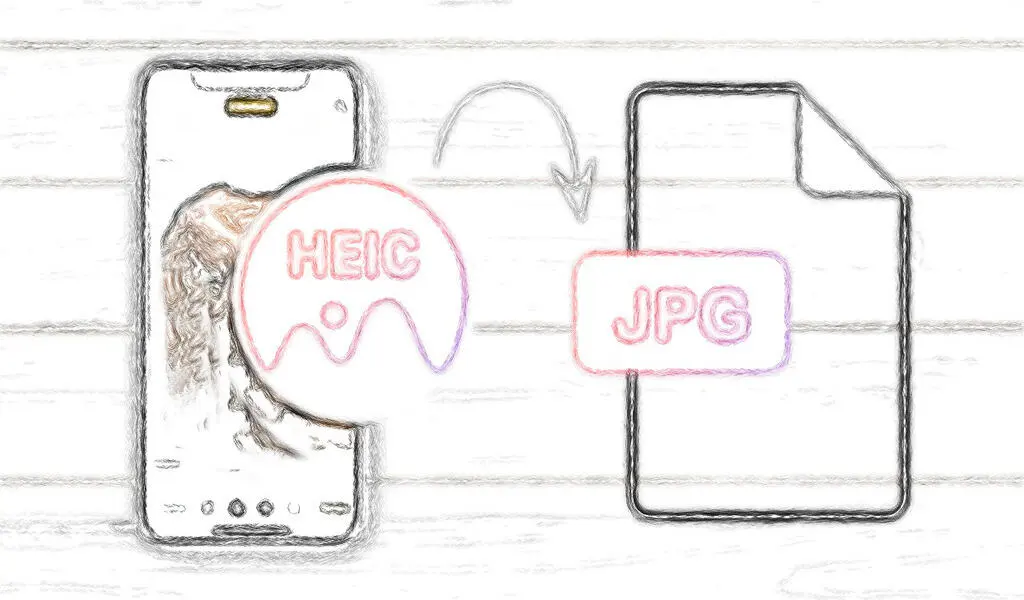 With social media at our fingertips, being prepared to take a photo is a must. But, there are times when formats don't align with what the internet requires. This is where SoftOrbits HEIC to JPG Converter comes into play.
Not only does it take a complex file to a more simple, easier to edit format. The SoftOrbits HEIC to JPG Converter is able to …
Convert files to HEIC, JPG, PNG and more
Edit photos completely within the program
Show your images in an easy-to-navigate window
Convert back to HEIC formats
And more!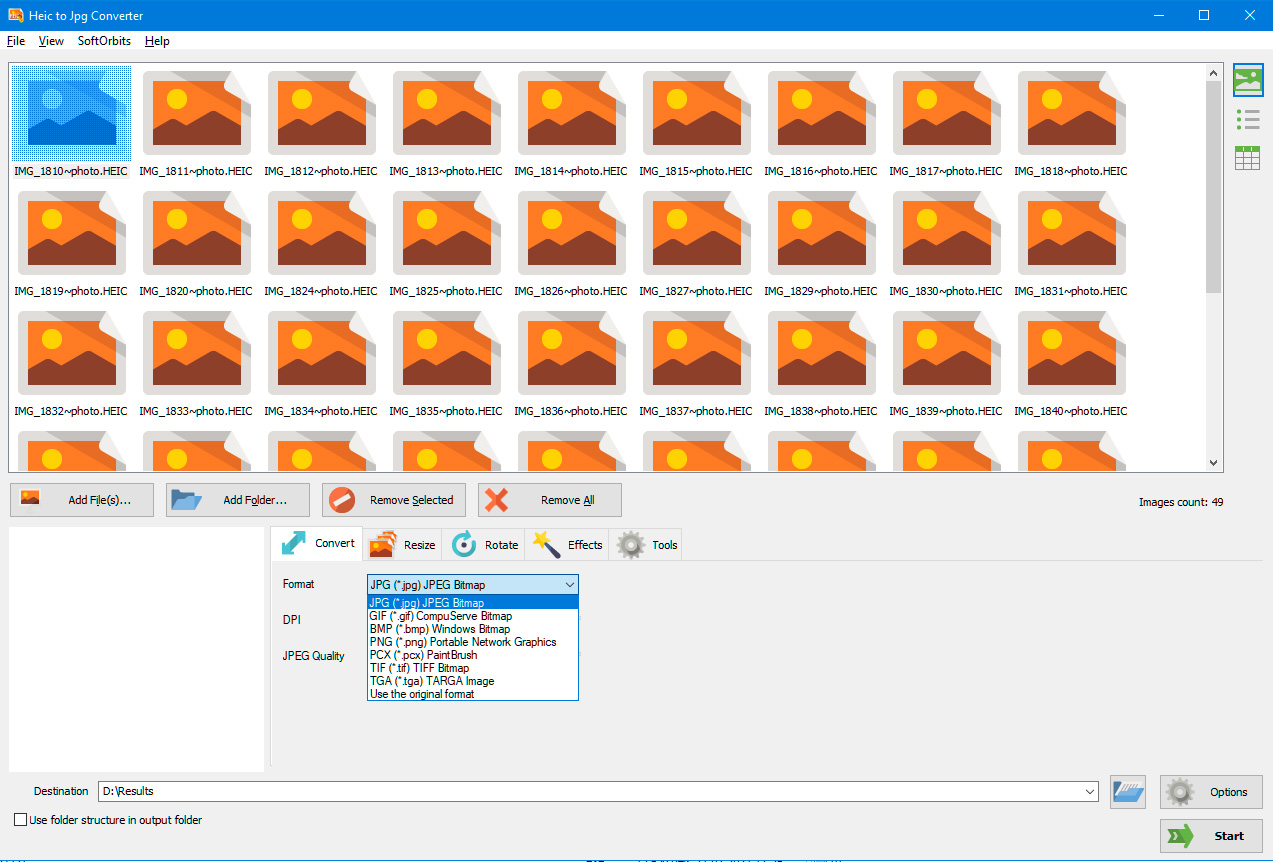 Below I'll answer questions like, what HEIC is, how storage is affected by format, why cost should be a concern, and how your rights matter most to SoftOrbits.
HEIC and Apple: Why have another format?
Have you ever tried to post a picture and formats don't align? This is because of Apple software. They store pictures in HEIC format which is short for High efficient image coding.
While this format is gorgeous, the images aren't easily posted or shared via social media. This is why it is important to have a HEIC to JPG converter like SoftOrbits HEIC to JPG Converter.
A more complex colour wheel is what sets HEIC apart from other formats. Even PNG, a format with higher quality than JPG, doesn't hold a light to the intensity of a HEIC formatted photo. This format is a sibling to High-Efficiency Video Code which is also another format that Apple frequently uses to provide compact, top quality images.
Why is HEIC more compact?
The HEIC format is actually more compact than a JPG file. This means that the SoftOrbigs HEIC to JPG converter takes the HEIC, expands it to JPG so that you can easily edit on your computer. Fortunately, computers have large amounts of storage which mean that the SoftOrbits HEIC to JPG converter gets the job done quickly.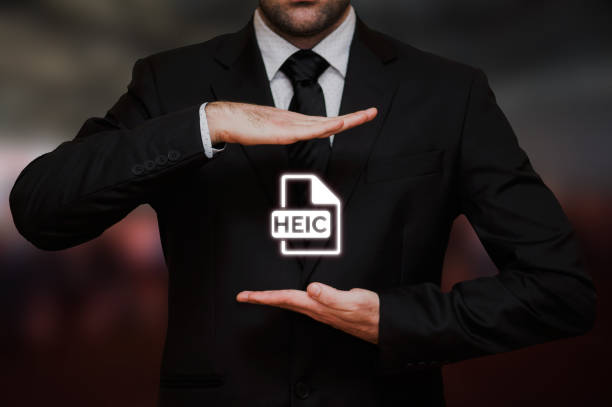 Instead of worrying about quality issues when converting back and forth between formats, you can rest easy. The SoftOrbits HEIC to JPG Converter doesn't lose quality when converting files. Even after editing photos, the converter maintains the high, HD quality of your photos.
Goodbye JPG, iDevices require HEIC!
The "efficiency" of an HEIC file means it can store many photos, burst shots, and more in 16-bit color. A JPG file can only store one photo in 8-bit color. While JPG stores less information, it takes up more space because it isn't as efficient as HEIC formats. The biggest downside to HEIC is that it only works on idevices unless you have a HEI C to JPG converter.
Even if you find an online program that converts HEIC to JPG, you won't find an online program that protects your rights like SoftOrbits does.
Why Free Isn't Free
Sometimes, free programs have some tiny print in their Terms and Conditions. This small print states that the online HEIC to JPG Converter gets to own your content. Without reading the Terms and Conditions, you wouldn't know that the business gets to change, keep, and even watermark your images.
Some online converters can only own your content for 48 hours, and others can have a year. This is something that you won't find in the SoftOrbits HEIC to JPG Converter.
Your Content Your Way
You own your content.
Period.
The program that you download from SoftOrbits lets you convert, edit, and store your photos without having to give up the rights to your work. Other websites require you to upload the photo and cannot convert files back. Not only are your rights protected, but you get a high-quality program too!
So how do I choose?
For many people, cost is a big factor in using quality photo editing software. There is a way to look a cost with converters: conversion minutes vs. licensed use.
Some converters are truly free, with rights to your content of course. A downside is that online coverters can take time (sometimes a lot) to make your file ready to download. Some HEIC to JPG Converters require you to purchase a certain number of minutes.
When you purchase minutes, you can't guarantee how long your computer and the program will take! There are many things to consider when buying minutes: internet speed, computer speed, number of files to convert, how are you converting the file, and where you are sending that file to name a few.
This is where a license can be very helpful.
Ownership Gives You Power!
Now, a license lets you own the right to use a program on your personal computer without ads, interruptions, or the internet. This lets you use the power of your computer and the SoftOrbits HEIC to JPG Converter to quickly change formats and edit photos.
Unlike other HEIC to JPG converters, SoftOrbits lets you choose how long you want access to the program with a feasible one-time price as well. This option lets you choose what works for you. If you only need a month, you can purchase a month of access. Want the best deal? Choose the lifetime plan.
Check out their page to see their deals starting as low as $3.33!
What have we learned?
SoftOrbits' HEIC to JPG Converter works at a higher capacity than other programs. Batch convert files, edit files, and even change back and forth between formats. The choice is yours!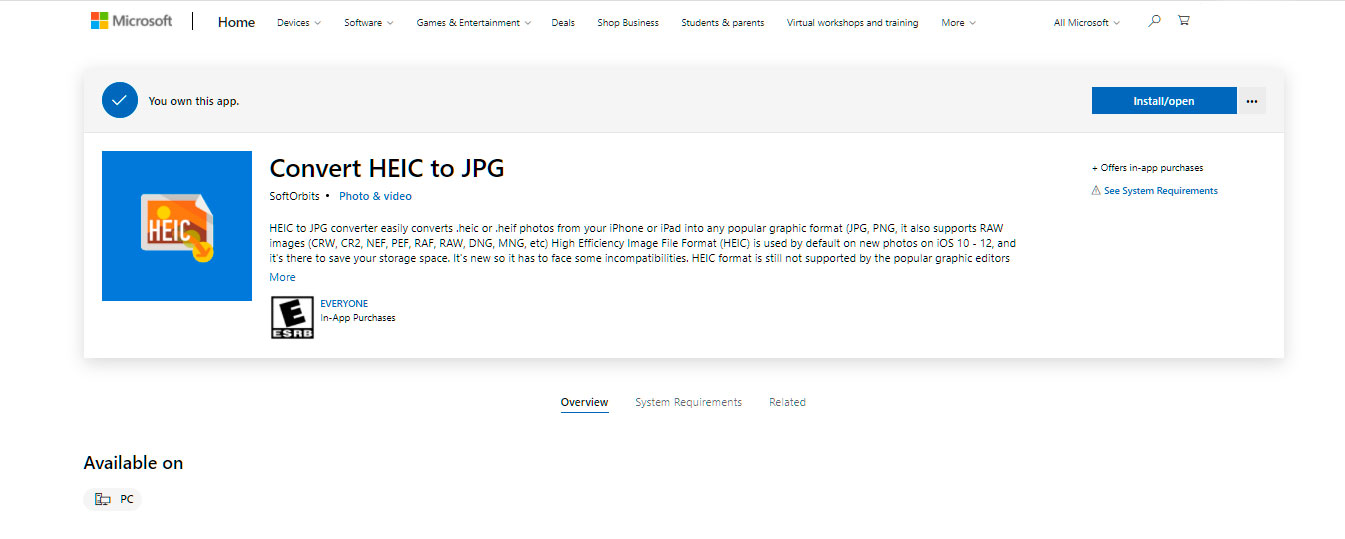 Compared to online programs, the SoftOrbits HEIC to JPG converter allows you to…
Keep your rights,
Is far more affordable than other programs,
Allows you to have a license to the program,
And prevents storage issues on your phone!
Even though HEIC is more compact than JPG, JPG is more accessible with all devices and programs. When you need to post the next update, or share a big event, you have to have the right format. This is why it is so important to have a converter at your fingertips.It's also why the SoftOrbits HEIC to JPG Converter should be in your photo editing toolbox.
I suggest trying the free download here: Have fun converting files!
Also Check:
Why Cybersecurity Careers are the Fastest Growing in IT
Three Reasons why you should consider an Electric Van
How E-bikes Help to Boost Fitness and Why It is Necessary for You
Tips to Choose the Best DTH Operator for Your Home in 2022