How E-bikes Help to Boost Fitness and Why It is Necessary for You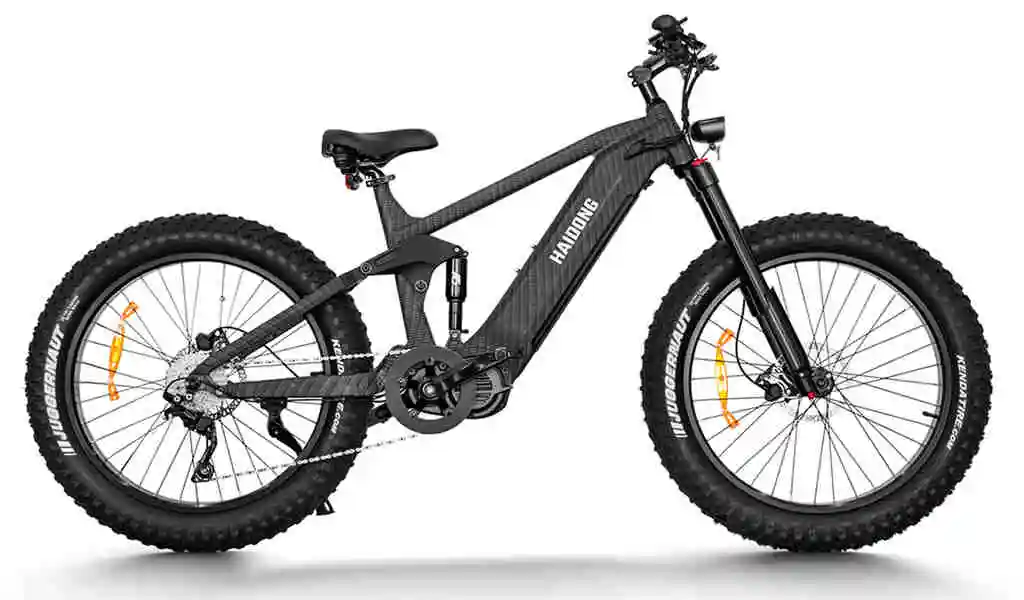 E-bikes are effective means of exercising that do not necessitate vigorous activities. If you do not have enough time to visit the gym or gym equipment, you can burn some calories while riding to work or simply visiting a nearby friend. Although some societies are not accustomed to electric bikes yet, it does not require any difficult technique before operating. Since electric bike manufacturers develop innovative products, the operation mechanism gets easier.
Haidong Ebike is designed in such a way that you can set the pedal to provide some assistance. If you are a new user, adjusting to motion would not be a problem. However, you may need to input some deliberate learning approach to climb the hills. Nevertheless, here are various ways e-bikes help boost physical fitness.
E-bikes Relax the Muscles
While using the pedal for riding, it exercises the leg joints. By balancing your weight on the e-bike, you relax your muscles. You can impact the extent to which your muscle relaxes by doing some abdominal muscle shifts while riding.
Ideal for Cardiovascular Workout
Cardiovascular workouts are essential to help the body maintain regular blood flow. As your legs move against the ride, your blood circulation flows to the appropriate quarters. An electric bike does not leave all the work to you, even as you try pushing further with your pedal. Unlike convection bikes, you can ride for as long as you like, pause whenever tired, and start the riding process over again.
Hasten Recovery Process
It is often challenging for athletes to return to an initial body after a fall or accident. Hence, physiotherapists often recommend regular sports activities. Since the injured person is not fully recovered, there will be a need for non-vigorous exercise. Haidong e-bikes are built with features that allow you to ride at your pace. Hence, you can start slowly and then increase the energy level whenever you want.
E-bikes Provide Moderate Exercise
Although e-bikes are not as fast as conventional bikes, they provide moderate exercise faster than walking. This is better than being inactive and yields results than the little calories you would have burned from walking. When you ride with pedal assistance, you can almost equate the exercise level to physical activities.
It Improves Muscle Tone
When you exercise with e-bikes, you can see your body muscles strengthening out, especially in the leg region. Riding bikes regularly helps to improve your muscle strength and tone. Your calves, quads, glutes, and hamstrings stretch, giving you firm bone structures. More so, your body maintains a balanced level while riding, and your arm area can experience work out too if you choose to increase the riding speed.
Improves Metabolism for Weight Loss
Electric bike manufacturers focus on the machine features and their benefits to users. While many people engage in sport to keep fit, they seek a less strenuous and fast alternative. You get more energy with e-bikes than by transporting a train or bus. The good news about biting calories with riding is that your metabolism remains constant even after stopping. Unlike many weight-loss drugs, you would not need to fear any side effects.
Improves Wellbeing and Reduces Stress
Although physical fitness is the major target of bike riding, it does not imply that mental health is less important. Riding e-bikes can help a person achieve a balanced state of mind and be psychologically fit. The hyped happiness and enjoyment from riding an e-bike can release the endorphins hormone, which relieves stress and improves the general wellbeing of humans.
Improves Sleep Quality
When you have reasonable and sound quality sleep hours, it reflects on your mental and physical wellbeing. Since e-bikes reduce stress, it improves sleep quality. Sometimes, it takes a long time to sleep off after having a long day. Once you have let go of anxiety and depression, you will not find it challenging to sleep anymore. Also, riding e-bikes increases energy levels, encouraging the mind and body to rest. Hence, you can have a more profound and restful sleep after engaging in some exercise.
Helps Manage Diseases
The body is only fit when it is free of any form of sickness. People who engage in a sedentary lifestyle are at higher risk of developing heart-related diseases. Diseases like cancer, diabetes, or high blood pressure, can easily be managed by riding e-bikes. This is most important for patients that need to exercise to be physically fit but do not have the strength. Hence, a moderate form of exercise is a good start-up.
Conclusion
E-bikes cannot only serve leisure purposes as many people think. Infact, expert riders alternate it as an exercise form, especially for slow sports activities. If you have been looking for means to stay physically fit or achieve your desired weight, start riding with e-bikes now. The enjoyment and convenience you get from it are compared to none. More so, reach out to a wholesale company that can offer consultation services on usage, especially for new users.
Also Check:
Tips to Choose the Best DTH Operator for Your Home: Tata Play All the Way
Playtech Adds Rainbow Riches to their Inventory
Microsoft Schools of Education in The Classroom: Are You Ready for SDE?