Do You Need cPanel Hosting For Your Website?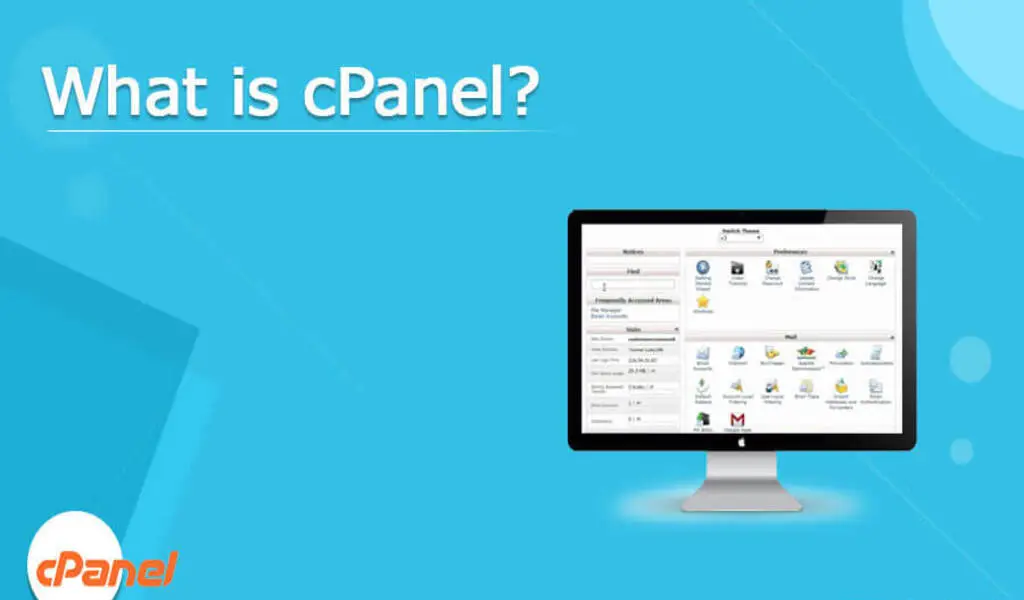 Why is cPanel hosting important for your website, and how does it facilitate your hosting experience? Discover the key benefits of choosing cPanel hosting.
Do You Need cPanel Hosting For Your Website?
If you're planning to launch an online business or put your existing business online, the best way to get started is with cPanel hosting.
cPanel offers a straightforward and reliable approach to managing your website, making it perfect for new users or those who may not be familiar with the concept of web hosting.
Why not take advantage of what so many profitable firms already have? Fast forward, cPanel is one of the most widely used control panels, utilized by over 1.5 live websites worldwide.
What Is cPanel?
cPanel is an online Linux-based GUI that is widely used as a basic control panel for managing servers and websites.
Basically, it's a control panel that enables you to manage almost every aspect of your website.
It allows you to publish websites, manage domains, organize web files, create email accounts, send emails, and many other amazing features.
It brings together all the various sectors of your website, including the files, databases, domains, and security, under one virtual roof. In turn, it aims to make all aspects of managing your website look and feel much simpler.
Is cPanel Free?
cPanel is not free because it's a third-party application.
Fortunately, reputable web hosting companies include cPanel in their services for free or at an affordable price; make sure to check HostAdvice for the best deals and prices.
Major Benefits of cPanel Hosting
Still not convinced? Here are the advantages of utilizing cPanel hosting over its rival solutions.
#1: It's Simple
One of the major factors in the popularity of cPanel is its simplicity. It has maybe the best UI possible. Because of the user interface, you don't need much technical knowledge to carry out your task.
It makes it simple for you to do jobs because it includes many click functions. The dashboard's accessibility and usefulness simplify procedures like uploading and installing features.
Even a beginner will typically have no trouble navigating cPanel.
#2: It's Flexible
cPanel can carry out a wide range of tasks, making it incredibly adaptable to your needs. This is accomplished through the ability to manage the panel as a group of people at once.
Therefore, you might have several employees working on various elements of your website, or you might hire someone to manage it while you're away.
You can also use it to monitor the amount of traffic that is coming to your website. The essential statistics that cPanel offers and the tool for monitoring traffic can improve your website significantly.
#3: It's Secure
cPanel is a perfect way to manage your website and keep it secure. It has features that safeguard your data and stop harmful behavior from occurring.
You can put in place two-tier verification programs to assure that site penetration attempts will not succeed. Additionally, its software forbids dedicated server users from carrying out cPanel-restricted actions.
#4: It's Compatible
There is a good chance that cPanel will work with your browser. This will make it simpler for you to install plugins and extensions using the browser of your choice.
Furthermore, it will be useful if you run a digital marketing website because it will help you gain the upper hand by ensuring that your site is on the same level, if not better, than your rivals' websites.
Moreover, it will be simpler for users to share and post your links on other websites, which is a fantastic method to extend your site's audience.
#5: It Offers Easy Management of Emails
Your professionalism is elevated to a new level if your email corresponds with your website. The use of cPanel further simplifies this.
You can use the panel to add new email addresses or delete existing ones. Additionally, it allows customizing the email's interface to make it more visually appealing.
One of its most notable achievements in email management is the ability to sync and integrate your website mail with a google account. Consequently, this makes service delivery easier.
#6: Provides Simple Installation
Use a pre-installed cPanel to substantially save the time you spend setting up individual pieces of software. This will enable you to start working right away!
This pre-installed software will be able to keep track of how many processes are active as well as the resources that are needed to complete each process.
You will learn how the hard drive operates and how to increase its effectiveness from this.
Additionally, it will substantially simplify the installation of other CMSs, which will greatly aid in developing your website.
#7: Has The Ability to Expand and Backup
One of the greatest methods for recovering deleted data is provided by cPanel. Therefore, it's important that you consistently save when changing your data in order to facilitate a seamless backup and retrieval of important files.
Crucial backup options are integrated into the panel to make the procedure easier.
The scalability of cPanel is tremendous. Adding more information to the panel is always possible and rarely causes problems.
#8: It offers Reliable Database Support
You have many options for databases with cPanel, which is fantastic. MySQL and PostgreSQL databases are the two most popular choices.
These two databases are excellent options to use with your panel and website. The panel's key duties include gathering as much data as possible from the database.
This is facilitated by a strong query system which makes it much simpler to deal with the panel while providing you with convenience.
The Bottom Line
As you can see, cPanel web hosting provides all of the tools you need to manage your website.
When your demands are a top priority, there is no reason for you to reject it. Why are you still waiting? Choose cPanel web hosting for your website to begin experiencing its benefits!
Keywords: cpanel hosting, best cpanel hosting, best cpanel web hosting
Related CTN News:
Elon Musk Sets Twitter Poll On Bringing Back US Ex-President Trump
Extract data from PDF Operator Parameters
Mastodon: Can It Replace Twitter Or Is It Different?