Best Free Screen Recorder 2022
Undoubtedly, the market for Screen Recorders for PC is flooded with numerous software. Huge claims are made regarding the qualities of video recordings and a wide variety of features.
But, all these claims turn out to be mere claims, while those who offer such features, in reality, demand a considerable amount of money for licenses.
iTop Screen Recorder is the one solution to all problems as it is the free and perfect software for PC users whether they are recording to curate a video tutorial, take out music recordings if the music is too long to be downloaded, recording the online lectures to be watched afterwards, record the online meetings and video consultations to
keep their records.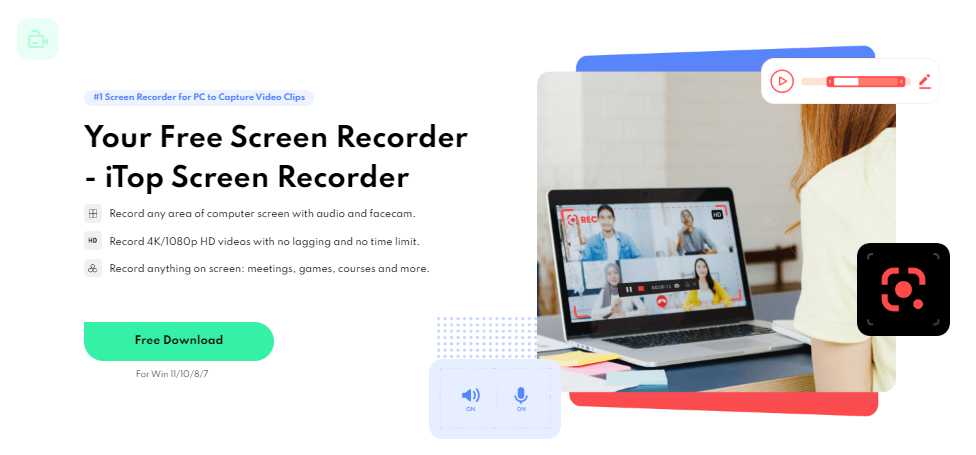 Moreover, many software allows game recordings for users to upload their gameplays on social sites, but all have FPS issues, audio issues and lag issues; iTop has an integrated system to counter them.
FLEXIBLE SCREEN-RECORDING
You can record any area of your screen with this software. It allows full-screen capturing, recording of specific windows only or selectively custom regions per your wish for recordings. Users can record areas in a fixed ratio, i.e. 16:9, 4:3, or use the recently customized arena per the requirements.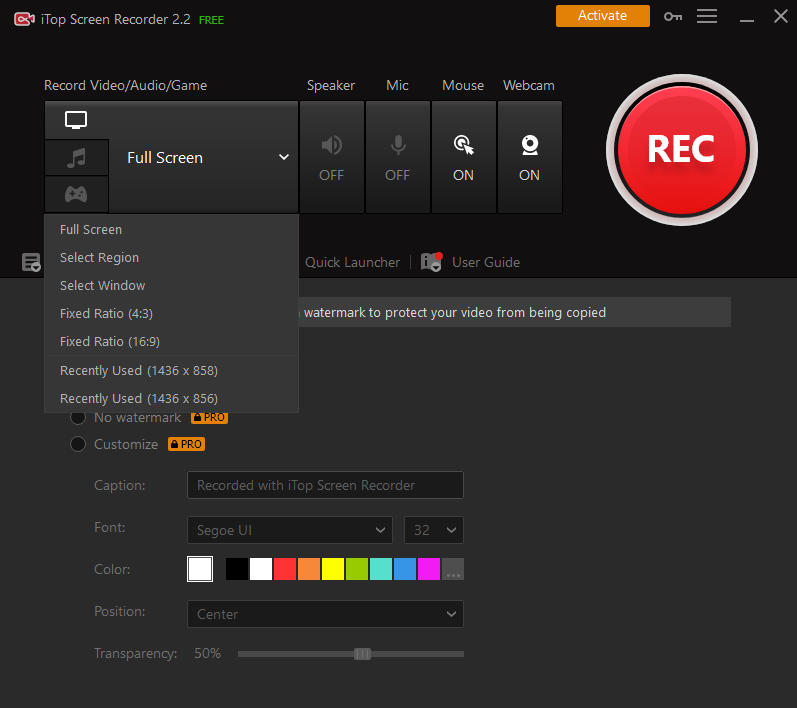 Record Audio
iTop recording software supports multiple audio recording options. You can freely capture internal/external sound from the microphone.
Moreover, screen recorder along with audio can be done at the same time. You can record the particular section of music for your videos with ease. Moreover, if you want to extract a specific portion of a clip from lengthy videos like movies, you can use iTop as it has the best quality and sound audio recording.

No-Buffer & HD Recording
As mentioned earlier, the market of software recordings for PC is vastly saturated, and all software offers multiple options. Still, they have one big problem in common: lag and buffering of the tapes, especially on low-end PCs.
For instance, if a low-end PC user uses premiere pro and wants to record a tutorial, the PC is already overburdened by the high-graphic software. Toggling the recorded at the same time will add up more burden on the processor.
As a result, it will heat up, deteriorate performance, recording HD videos but will have massive lag issues. iTop has an average CPU utilization of merely 8%. It makes exceptionally smooth video screen recordings with no lag issues on capturing 4k videos on low-end PCs.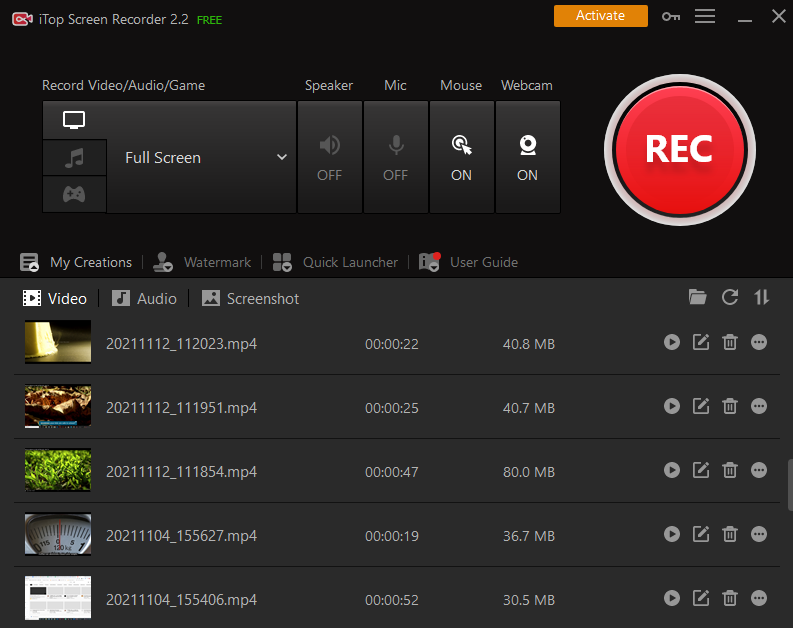 Multiple Output Formats
iTop screen recorder supports numerous output videos and audio formats, including MP4, AVI, MKV, MP3, etc. Sometimes, when you record with conventional software, they aren't fully compatible with mainstream players and devices for smooth playbacks. But, iTop generates recordings fully compatible with your PC.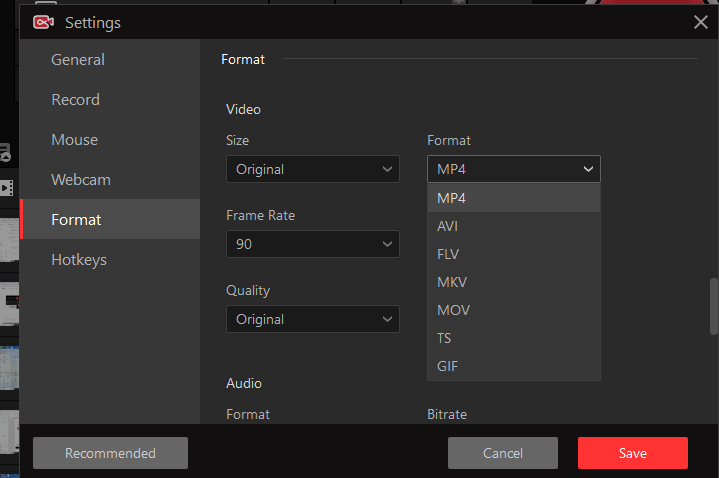 Record Webcam and Face-Cam
iTop allows the users to record their face cam and webcam while the user is recording video games, giving presentations and attending meetings. Now, the user doesn't have to worry about recording separate face-cam videos; merging them in post-production takes time and can be done instantly.
Additional Features
Add annotations while recording: Users can add annotations while recording their meetings, course projects, online classes, and online sessions to make things more integrated.
Trim/Split/Merge Post-Recording: The user can trim, split and merge recordings after recording them with built-in options without using external software.
Noise Reduction Option: Users can now reduce background noises in their recording with a single click of the built-in option.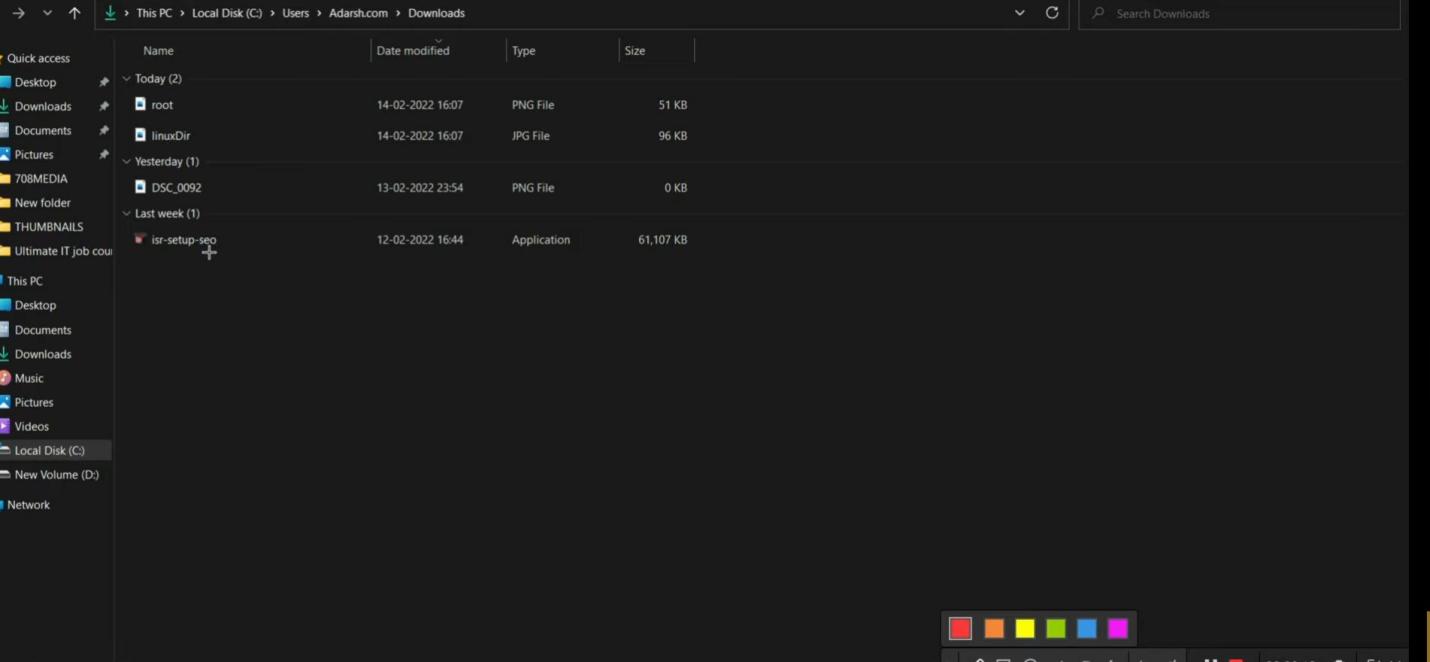 Lastly, if you need a screen recorder? Look no further than iTop Screen Recorder . It is the easiest way to record yourself on your computer, as well as record audio from a microphone. Download it now and start recording!
Related CTN News: