Now That AEW's Adam Copeland Is Full-Time, He Feels Free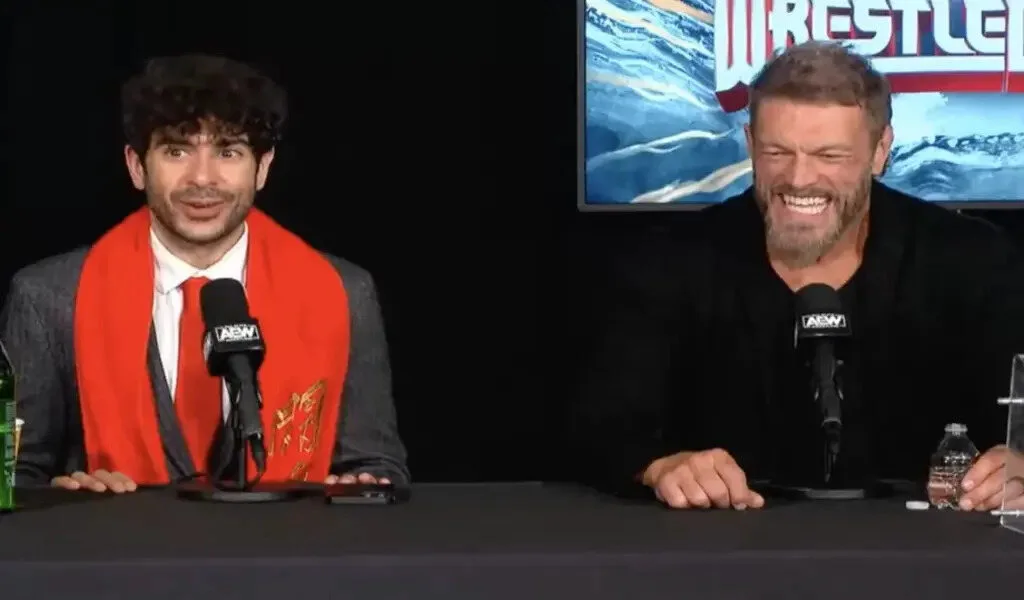 (CTN News) – Ahead of the post-WrestleDream Media Scrum, AEW head honcho Tony Khan revealed his latest signing.
He grinned ear-to-ear at his new boss' introduction as Edge, the formerly known Edge (who still goes by "Rated R Superstar"), was introduced.
AEW has hired Copeland on a "full-time" basis. In contrast to his most recent WWE run as a special attraction who only appeared on a handful of shows a year, Khan said Copeland will appear "every week" on AEW television.
As a result, he'll be on this week's Dynamite and Collision, and will face Luchasaurus in his first AEW match on Oct. 10 when Dynamite takes on WWE NXT.
As the 49-year-old talked about his decision to join AEW after his WWE contract expired last month, and why he'll be taking on a more hectic schedule for the company:
The following are other highlights from Copeland's early morning press conference:
On Wednesday, he'll give his "mission statement" and give us some backstory about WrestleDream.
He told the story of flying to Seattle on Friday and calling Darby Allin to ask for advice on where to film his introductory vignette.
As they hung out the window of an SUV to film muscle car footage from his entrance, Copeland said he was "cackling": "I'm 49, this is amazing." Why are we doing this? He came back to the word "free" to describe how he feels in AEW.
AEW's roster represents 14 names he's eager to work with based on a "quick glance." After mentioning Joe, he mentioned he hasn't wrestled Jon Moxley and Claudio Castagnoli yet. Tonight, Copeland met Kenny Omega for the first time. "There's a lot to see and challenge myself with here."
Asked about how his discussions about joining AEW began,
He glossed over it, focusing instead on the second question about helping out backstage.
It has always been a pleasure for Copeland to be heavily involved in the creative process. It was the storytelling aspect of pro wrestling that drew him to it, and he "absolutely" intends to assist anyone who needs assistance.
He's always been open to helping other talent, and that (along with his daughter telling him to "go be with Uncle Jay [Reso, aka Christian Cage] and have fun") is one of the main reasons he joined AEW: "I thought I could really help here." That helps the whole wrestling industry, which is what I love second only to my family."
In his hotel room, Copeland "sequestered himself.". For his intro video, Allin took them to "sketchy places," where nobody cared about him. When he snuck out for food, he was recognized once, but he playedfully asked the kid to keep quiet.
When asked if Beth Phoenix might join him in AEW, Copeland said he does not know "the possibility of that in the foreseeable future".
There is always a desire for him to be near her, so maybe. Her fingerprints are on everything he does on screen because she is his sounding board and always improves his ideas.
Being married to a Hall of Famer is pretty cool – it's kind of amazing. I don't know anyone who can suplex you [laughs]."
Copeland was very important to come to Alter Bridge's "Metalingus". Guitarist Mark Tremonti, who wrote the song, is a friend and has always said he can use it anywhere. In order for him to "get in that place" while performing, the music sets the tone.
SEE ALSO:
Trail Blazers Trade Jrue Holiday To Celtics After Trading Lillard