Inter Miami Coach Martino Disputes Messi Injury Reports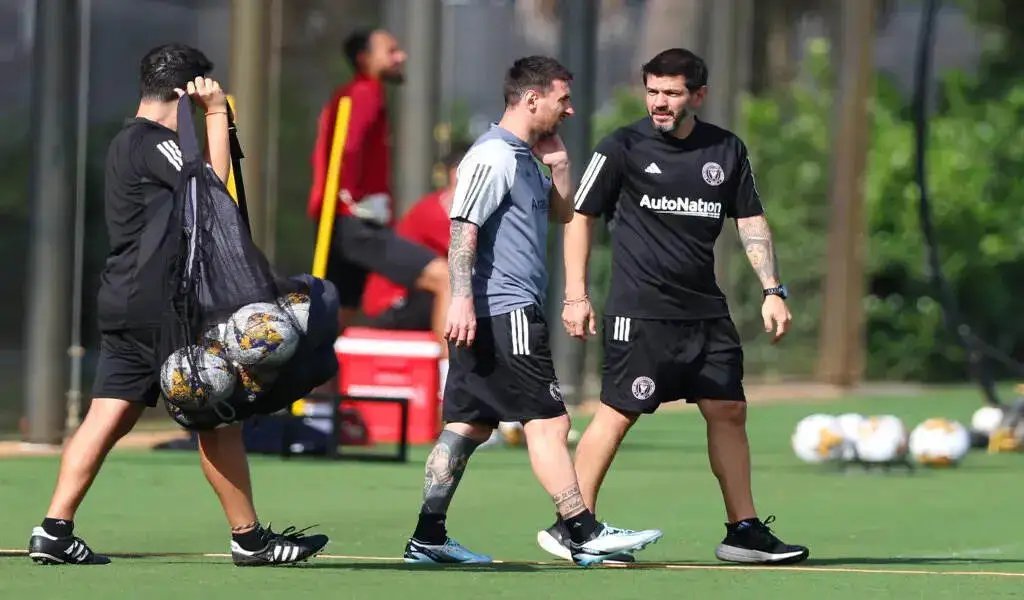 (CTN News) – Inter Miami and New York City FC played to a dramatic 1-1 draw, with Messi in street clothes. The Herons equalized in stoppage time, and the latter effort hit the crossbar.
After a wild finish to the game that was delayed by storms around DRV PNK Stadium, Messi remained the major talking point.
Inter Miami Podcast (not affiliated with the team) reported that Messi had "sustained a 2 [centimeter] hamstring tear, which is likely to put him out for the remainder of the season."
Gerardo "Tata" Martino dismissed the report after the match.
"Time will tell whether what I say is true or whether the person who wrote the report is correct," Martino said in his post-match press conference. "That's what I said. This will be seen game by game.
He will be evaluated. We'll see if he's on the bench, if he's not available, whether against Chicago or FC Cincinnati. "He's training separately from the group, but he's feeling better and better."
In Inter Miami recent training sessions, Messi was seen working to some extent, but how much he's capable of remains a mystery. Messi was expected to return before the end of the MLS season, according to Martino.
Messi's return still holds hope for Inter Miami
The single point wasn't really what Messi's side needed with the regular season winding down.
Miami finished the night one point closer to the top nine than it was when play started, despite the Eastern Conference playoff race being sloppy and slippery. Three of the seven teams competing for the final two spots were defeated on Saturday, including the Chicago Fire.
Is there bad news? On the games-won tiebreaker, the Herons are four points behind ninth-place CF Montréal. In just four games left, there is no room for error.
What's good? It will only take a couple of blunders from teams that seem immune to positive streaks for Inter Miami to have an opening against Montréal and Chicago.
"We've played a lot of decisive games, not just mentally but physically," said Martino. "Despite all our problems, we tried to win today with dignity. Three months ago, we were in last place, and these guys helped us catch up. Our expectations are high."
Inter Miami has fought hard late in close games despite its relentless schedule. Following the draw with NYCFC, the club will play two more matches within the next six days. After Wednesday's match against the Fire, the team will play Cincinnati on Saturday.
SEE ALSO:
Thai Owner of Sheffield Wednesday FC Pulls Funds After Fans Insults His Family