How You Can Migrate from WooCommerce to Shopify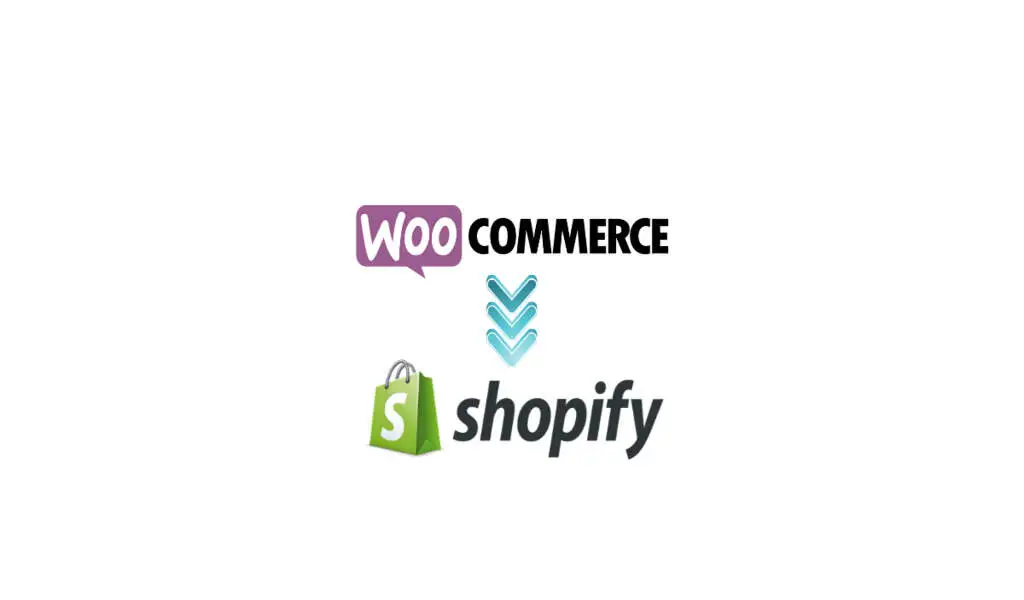 WooCommerce to Shopify: With the advent of technology, the trend of online shopping has been increased. People are more tend to buy online without wasting their time on physical shops. There are many online e-commerce stores where you can purchase daily life things.
Among multiple platforms, Shopify and Woocommerce are gaining popularity day by day and it's not wrong to say that both of them are real giants in e-commerce. As per the latest statistics, Shopify has contributed over 23% in 2020 in the e-commerce market.
Owing to Shopify's distinctive features and many other benefits, people are shifting from other platforms to Shopify. Likewise, if you have made your virtual store on Woocommerce or at any other site and want to shift to Shopify. You can have to face a real challenge in doing that. Here, we have compiled a complete guide to moving from WooCommerce to Shopify.
Step 1. Data exportation from Woocommerce
You have to specify the files of data that you want to transfer. For that purpose, you need a bridge that will be used in data exportation. Once the process of exportation is done, you will download certain files from the folder. The process is so easy to perform it goes without any complexity and hindrance.
Within a short time, you can complete this process comfortably.
Step 2. Connect your Shopify store
There are multiple substeps that you have to cover to proceed with the process further.
Firstly you have to enter the URL of Shopify where you will transfer your data. Then further jump to step b.
Install the extension of Cart2Cart and this can be installed easily that can help you move to the next step
Ensure the migration set up and verify that everything goes as per requirements.
Upload the file of data that you have already downloaded before from the Woocommerece.
Continue the process and the file will automatically be imported.
Step3. Reviewing data
One of the important steps is to review the data and ensure whether or not there is any interruption in the data you just transferred. There are many things that you need to make sure of beforehand and keep in check everything has just been transferred as in the original conditions.
Sometimes what happens is some part of the data goes missing during the importation of data and it takes time to recover it and it can be left behind if you don't notice it on time.
Moreover, just notice that
You get the exact files of data you just transferred. There isn't any breakage of data or missing data in between the process of transportation.
Any part can go missing. If it is so, you can manually add that part of the data after the process.
Step 4. Enjoy Shopify store
Now that you are completely set up, it's time to optimize your Shopify store to get more and more people visiting and improve your sales. The best thing that comes with Shopify is that it comes with a lot of apps that can help you with this process.
One such app is Tada. Tada is a gamification app that is designed to help Shopify store owners with their sales. It allows your visitors to play fun and engaging games and offers amazing discounts in exchange for their email addresses, making them stick to your store. Give Tada a try and see the sales happening instantly.
Speaking of increasing sales, one more app that we would like to introduce to you is Trident AB. Trident allows you to put your ideas into reality. With an easy-to-use editor, you will be able to effectively use A/B testing to find the perfect combination of elements on your website to convert the customers.
Trident is one of the best landing page optimization tools that you can try in 2022 to increase sales and conversions.
Now the store is yours and enjoys it in full bloom.
How Cart2Cart is the best source for your migration process?
There are many benefits of using it during the process of data transportation. Here are the top benefits as follows:
1. User-friendly
It takes zero technical knowledge and everyone can use it without any difficulty. It'll be reliable even for that person who hasn't used it before. There isn't any rocket science. It's very simple and easy to use for everyone.
2. Customer support
During the process, if there comes any difficulty you can take immediate help from the customers' support panel 24/7. It adds a great perk to using it without any difficulty.
3. Top trendy
When it comes to trends, industry top leaders use them for their purpose. Rest you can imagine how reliable and easy it is to use for you.
People Also Check:
5 Effective Ways to Promote Your Service Business
Sweden joins Europe's Move to Right Over Muslim Migration
Trump says the UK would be Wise to Leave the European Union(Opens in a new browser tab)
EU Leaders Meet for Make or Break Talks on Migration