Thai Style Home Decor: As people begin planning their next globe-trotting spot – Thailand debuts at the top of a whole variety of people 'to visit lists. With its historical elements, street food, and impeccable interior design, it's no wonder Thailand is a color explosion of culture, fun, and taste for many a tourist.
Thailand is becoming so popular that many who visit and even those who have not are opting to bring a little bit of Thai style into their own homes with Thai-inspired interior design styles.
Traditional Thai homes offer tranquillity, comfort, and unmatchable ambiance – read on to find out how you can incorporate some key Thai design styles into your own home and mimic the unique interior styles that we so often desire.
But first, let's cover the basics so you can understand what you need to find and how to incorporate your new designs into your very own home.
What makes Interior Thai Style Home Decor?
Thai interior design style draws mainly upon the nation's strong Buddhist community and the historical roots of Thailand. Design touches heralding the countries' neighbors across Asia can also be noticed in Thai homes like Malaysia and Myanmar.
Due to an expansive variety in traditional Thai decor, you can draw upon many Thai Style Home Decor and incorporate them into your own home, based on your preferences- creating your version of a Thai-influenced paradise.
There's a whole array of Thai Style Home Decor for you to explore and implement into your home, from furniture, patterns, floorings, and colors. From 2 seater sofas to more significant corner variations – dark wooden floors to wide-open spaces – Thai decorative styles hold a world of opportunities for every person. Let's delve deeper and help you plan your next interior design mission.
The Reserve Residences is a concept tender mix development at Bukit Timah that features many home design features, including thai style, contemporary, Greek, and other designs to cater to different cosmopolitan individual appeals.
The thai designs include traditional or modern designs for various rooms of your home, from the hallway to the living room. You can use white walls, potted plants, and a water feature for a zen-like hall. The sound of running water is believed to promote relaxation in Thai culture. The Reserve Residences is a concept design tender by URA.
Materiels and Textures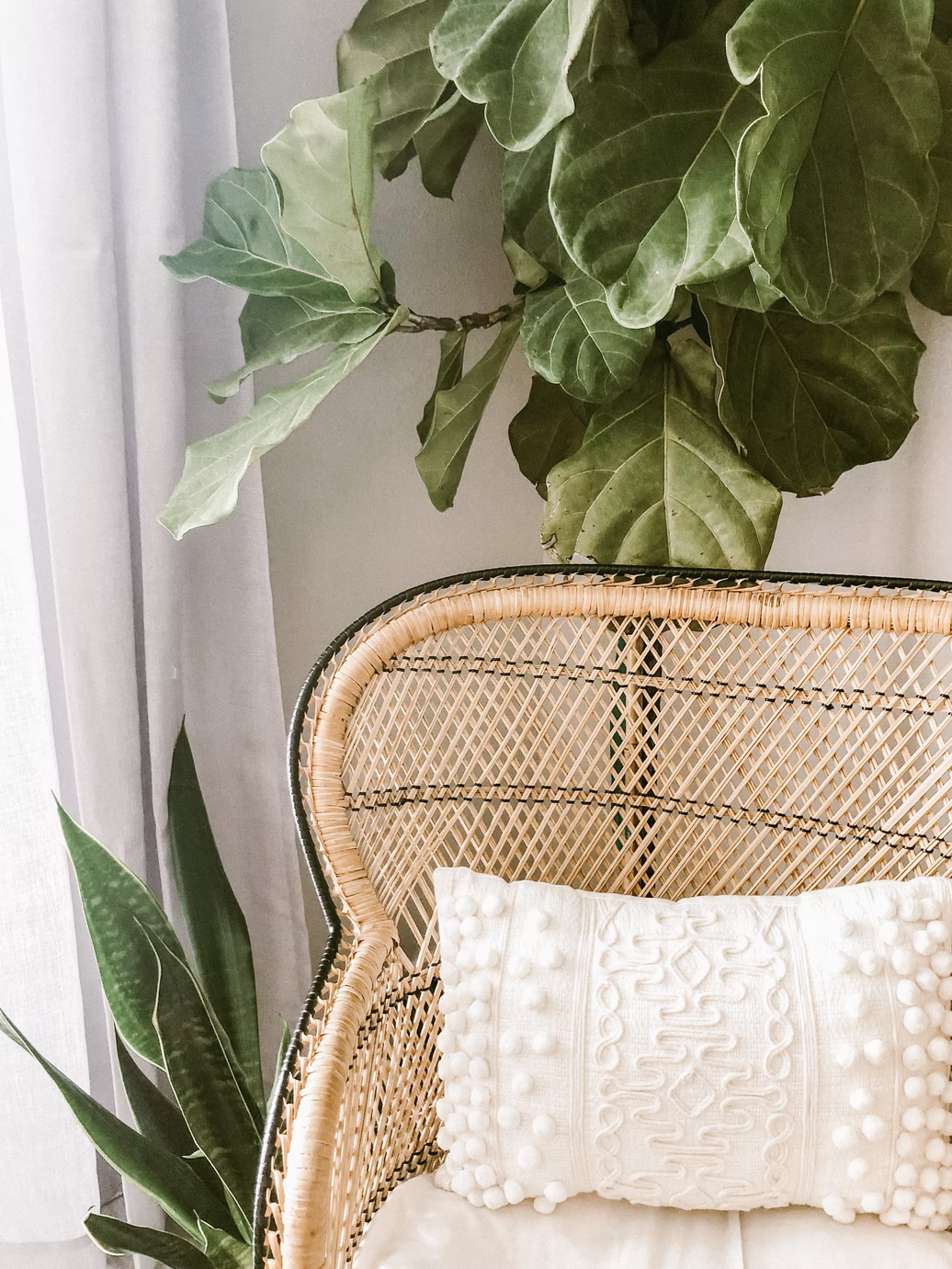 Remember, Thailand is hot and humid. The weather conditions play a big part in deciding which materials and textures to incorporate into the Thai home. Materials that are natural and light and retain as little of the tropical heat as possible are used to live comfortably in Thailand. No black velvet sofas and think bamboo, wooden infrastructures to promote an environment that is a little cooler.
Bamboo and light woods are so common in Thailand and of exceptional quality, so furniture is often created from them to utilize its resources and create fabulous havens away from the tropical climate. When it comes to softer furnishing materials, a natural approach is taken once more with silks, wall hangings, and table cloths adorning many a Thai home.
Colour schemes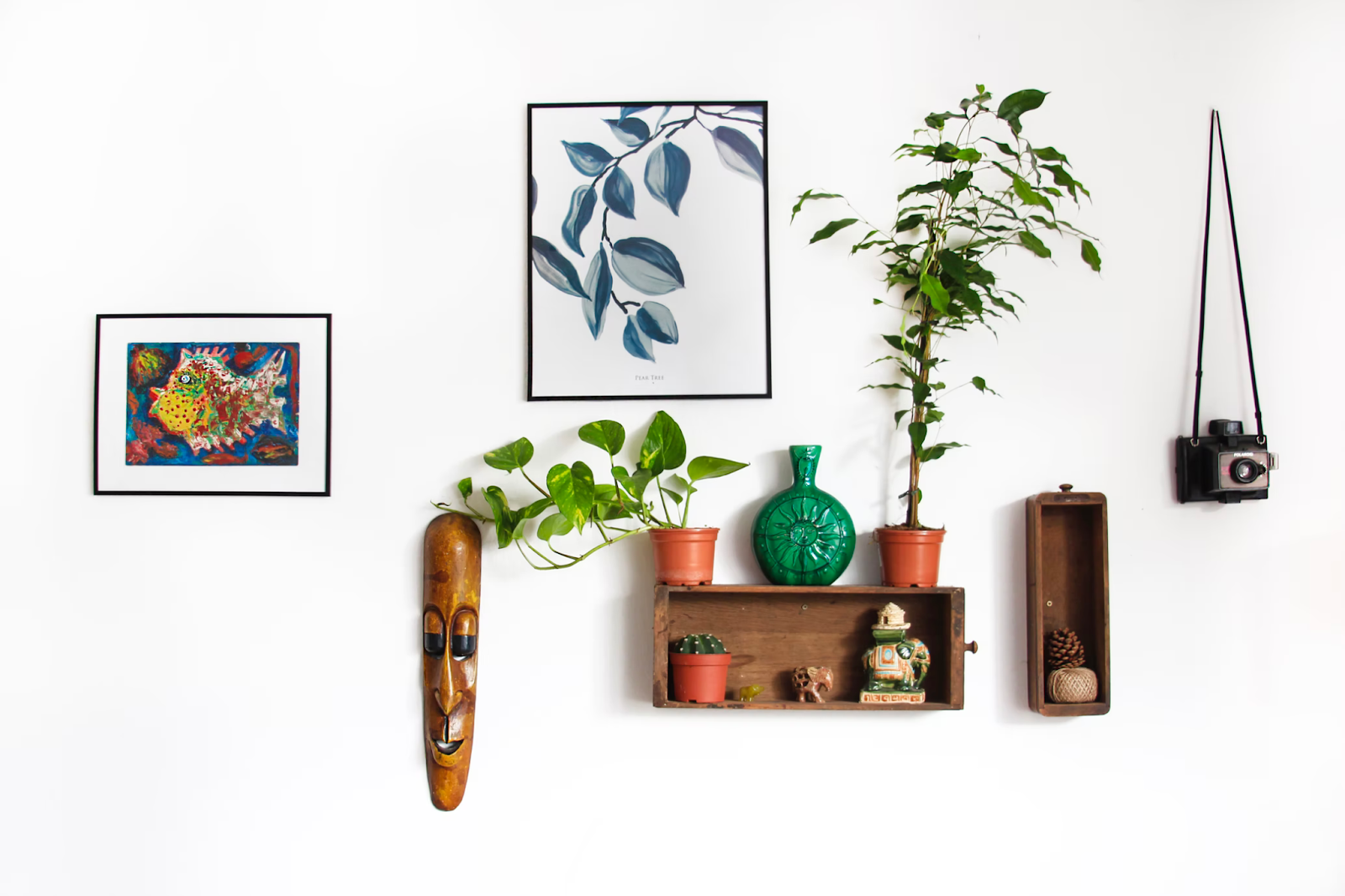 Perhaps the element of Thai homes captures the eyes of non-Thai natives the most. The color palates and hues used in Thai interior design are stunning. Rich in color, think purples, greens, dark reds, and golds contrasted against light woodwork and bamboo furniture, and you are well on your way to a Thai-inspired room.
If you are looking to capitalize upon the traditional Thai style, then golds and bronzes will create the perfect ambiance – if a more modern Thai approach is more your style, then white walls with the reds and purples will create a personal haven.
Think colorful accessories, bright and bold plants, pots, and wall hangings. The beauty of the Thai interior is that you really can adapt it to your tastes and create the perfect style for you.
Flooring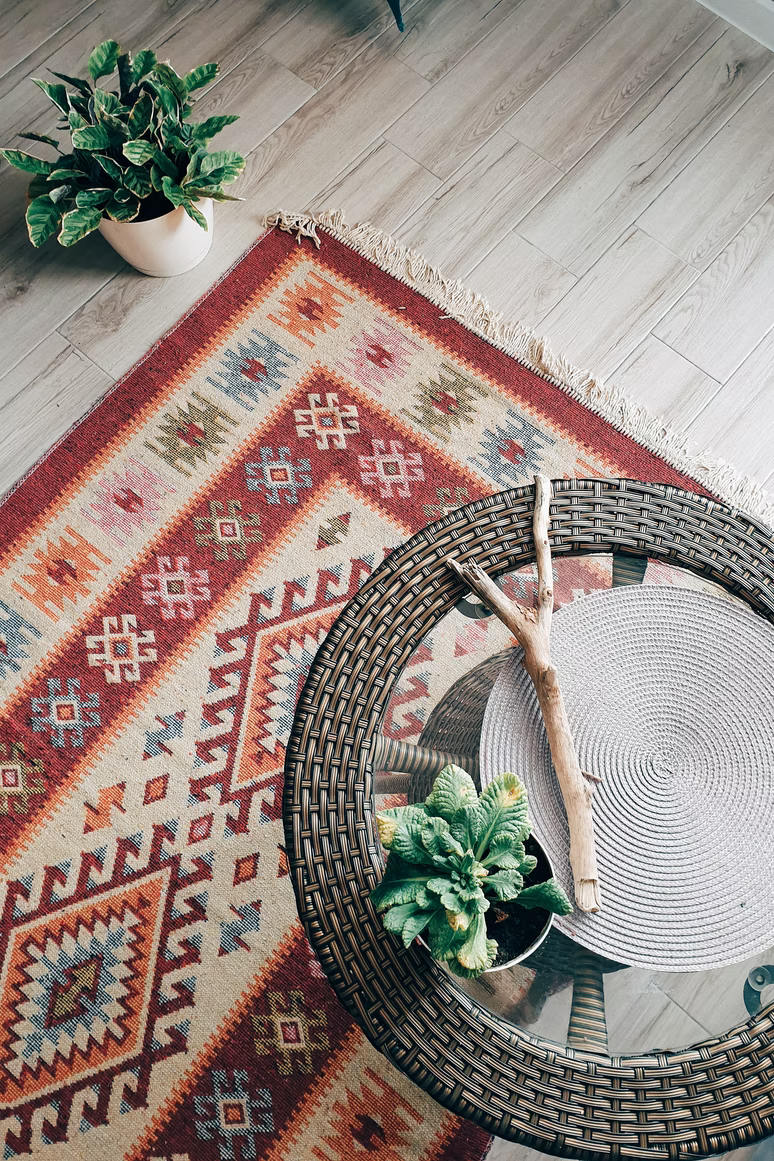 The materials for Thai home floors are pretty consistent throughout the nation – no matter the traditional or modern style used. Peak dark woods are the flooring of choice in the typical Thai home – they are practical and look exquisite against Thai color palates.
It is not uncommon for Thai homeowners to sand down their wooden floors. It stains them to either a lighter or darker shade depending upon their preferences and interior choices – finishing up with a nice varnish to keep the wood safe and sealed.
Don't forget to finish with a lovely rug or throw it to contrast against the floor and finish off the traditional or modern Thai ambiance.
Furniture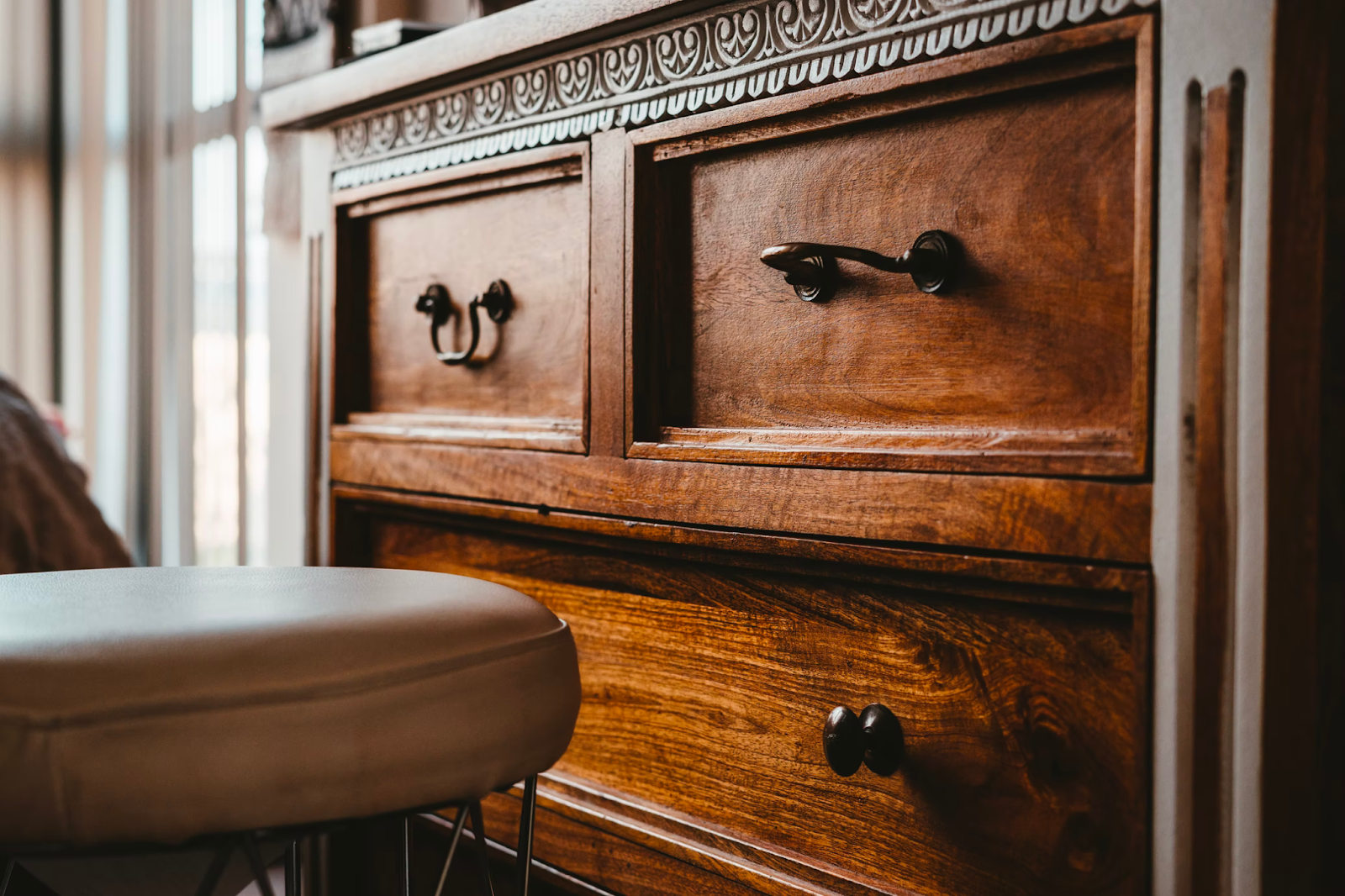 Of course, no home, no matter the style or influence, is complete without furniture. Thai furniture takes a hand from the chosen Thai decor, whether it is modern or traditional.
Modern Thai homes lean towards a more minimalist approach with light wooden furniture and an all-over clean finish. The contemporary system features fewer furniture pieces, and those that get selected are done so with great care to ensure they fit the correct ambiance for the room.
More traditional Thai homes often have bare furniture with darker wooden pieces and ornate motifs.
Serenity
Whether opting for a modernist Thai home or traditional – both styles have in common the creation of calm that Thai interior design focuses on. With the Buddhist religion solidly engrained into the nation – the Thai home aims to create a tranquil ambiance that calms and soothes.
The geometric patterns on the rug, throws, and wall hanging all draw influence from nature, and the abundance of plants dotted around a Thai home all work auspiciously to create a calm home environment.
The bottom line
So, there you have it, a collection of Thai interior design styles that you will love and find so beautiful you'll be implementing them into your own home in no time – creating a calm and tranquil ambiance for all who step foot in your home.
People Also Read:
Houses in Thailand: The Key Characteristics of a Thai Home
Learn About Design at a Furniture Store in Bangkok