Choosing a Payment Gateway for Accepting Payments in the Online Store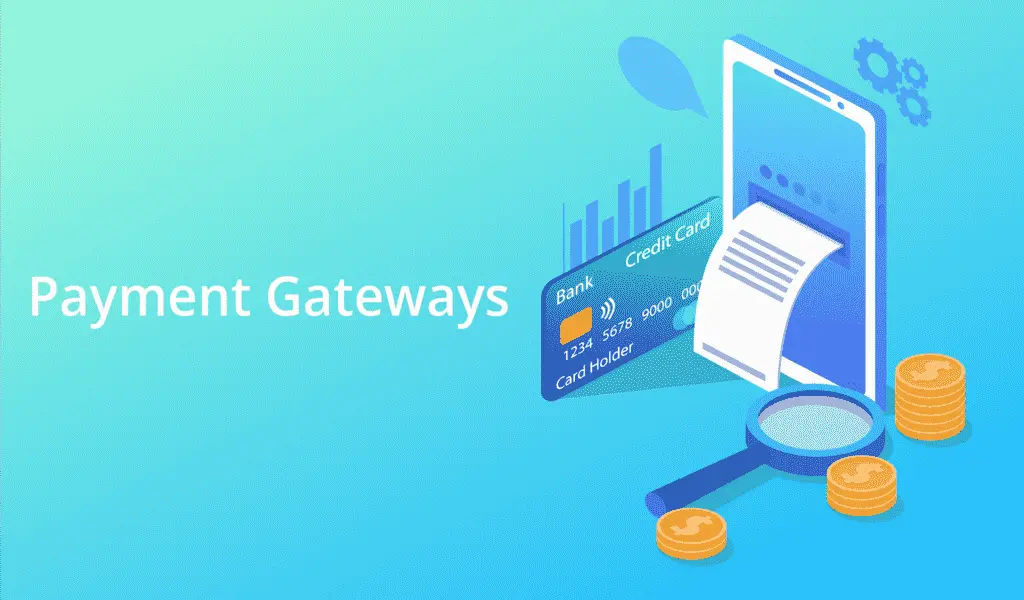 Payment Gateway: E-commerce continues to grow rapidly in the retail sector. Since the base of potential buyers is ready to pay, our task is to provide all possible payment methods in the online store. So, as a seller, you must be sure that you have provided the consumer with all possible payment methods.
A Payment Gateway is a service that processes electronic transactions. It is an online analog of the terminal and serves to authorize payments. In fact, the payment gateway is a software application that ensures the secure exchange of confidential information due to data encryption (card number, secret code, etc.). The program is applied in the field of e-commerce and traditional business.
Many hosting companies offer payment gateways as part of their standard client packages. There are many ready-made payment methods that you can simply take and connect to your store. But they do not give you full control over the payment process, and there are always nuances that you want to change or add. Create your own digital banking and payment gateway solution with crassula.io.
How payment gateway works
Using the payment gateway is not possible without an Internet connection.
The buyer enters the required data through the interface.
Transaction details are sent to the payment gateway and through it — to the bank that issued the client's card.
The bank sends a request to the payment system (MasterCard, VISA, etc.), which evaluates the client's credit situation and compares it with the transaction terms.
The issuing bank sends an authorization code that allows the payment system to complete the transaction.
This code is sent to the payment gateway and further to the merchant.
If the bank approves the transaction, it goes through, and the funds are debited from the client's account.
All these operations take a few seconds. The speed of their execution depends on the quality of the Internet connection. Funds in payment for the purchase, in reality, are received by the seller in about three days.
Choosing a payment gateway
If you decide that a full-fledged clearing system is best suited for your online store, you will need to organize a payment gateway that links to a merchant account. Here, the advantage is that buyers will not need to use the services of a third-party system and that the confirmation and payment procedure as a whole looks more presentable and convenient.
You will get a separate service for working with trading accounts on the Internet, where you will receive everything you need to set up your account until it is ready to accept the first payment. Once this account is set up, you can use one of the above payment gateway providers.
You can think of these services as a cash register that links an online store with payment processing systems and offers all sorts of fraud protection mechanisms.

Combination of traditional and online payment methods for goods
Today, many people use an integrated approach to working with land-based stores and promoting products on the Internet. Today, shoppers want the same positive experience no matter which store they go to. Integration is the key.
Discuss the terms with the banks, as they will surely be able to offer you solutions that include a full-fledged electronic payment platform also including card payment devices or applications that allow couriers to accept payments on delivery using smartphones or tablets.
You can use the checklist below to decide which payment system is best for you:
Do you want to accept payments both in the onsite store and in the online store? Gateways can be integrated to reduce paperwork and additional costs. Also, you can prefer Card Machine that makes your payment easy.
Does the store work online only? Online aggregators like Pay2Pay will help you get payments faster and easier, but keep an eye on the costs.
Will your store need a warehouse or order tracking functionality? Today, hardware and software allow you to integrate your payment system to be able to keep your inventory up to date.
Have you thought about possible problems of credit or debit card fraud? The gateway provider often offers built-in services that will allow you to protect your store from scammers.
Maybe your business is aimed only at selling to other companies? Often, B2B businesses pay each other through banks. Ask your bank how to set up this system so that you can process these payments quickly and efficiently.
It's important to choose the right payment options for your business from the outset, whether it's online or both online and onsite stores. Your potential buyers are constantly looking for stores with the most convenient and fast payment process. Make sure you remove all possible barriers and provide your buyers with the best experience.
The more payment methods on the site, the better. So there is a guarantee that the client will find a suitable option for himself and not go to a competitor. Choose a suitable payment system and upgrade your online store website to the fullest, getting more profit.
Also Check:
Choosing a Payment Gateway for Accepting Payments in the Online Store
An Easy Guide To Tracking Packages
Latex Surgical Gloves Manufacturer Thailand | Happy Hands Gloves
Top 8 Benefits of Baby Clothing Wholesale Business
7 Types of Headphones that can be found in the Market