What does Renewed mean on Amazon? | Selling Refurbished Products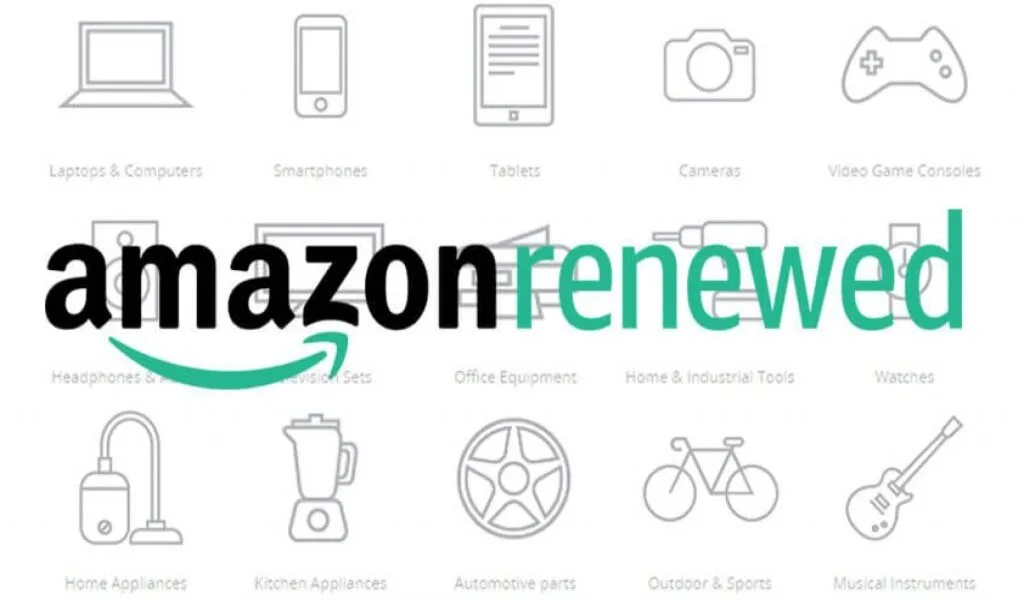 Amazon Renewed: The vendor attempts to resell a product that has been returned because it doesn't function or hasn't been thoroughly examined and checked for faulty components, even if it has been tested to operate perfectly. This is what we term a "refurbished item."
Even if the issue isn't a deal-breaker for most people, you still can't resale it as "new" since it's now an "open box" item that someone else has previously used. The News&Views has also published a similar article in which they explained the term and what it means for the customers.
Normally, in the past, these sorts of items are extremely hard to resale as consumers want their things fresh and shiny – it's anticipated for a new product that it must surpass the customer's expectation. However, as time passed, flaws got a bit usual, and manufacturing companies caught up to it by extending guarantees to their clients and also providing them with the option of sending back the items they purchased for a refund or replacement as long as receipt of the product is provided.
To prepare this sort of item, the producer will put them through a complete refurbishing procedure and testing to verify their functioning and quality. You'll get a certified refurbished product at the conclusion of the procedure after a protracted process of making sure the items are again as good as new. There are a variety of reconditioned products available, including iPhones, household appliances, and other electronic gadgets. While these things won't operate as planned, replacement of any damaged items are not that bad.
That's why Amazon Renewed items are so hot right now. It enables you to pick from a choice of things at a reduced price. Plus, they give an amazon renewed guarantee to its clients. Go through the below sections of this post to know what does renewed mean on Amazon?
What is Amazon Renewed and How does it Work?
What does renewed mean on Amazon? Amazon Renewed has a motto that runs "Like New For Less No Worries". For a long time, eBay has dominated the market for reselling used goods at a discount as if they were brand new. But today, Amazon pushes into uncharted terrain and offers their own kind of certified reconditioned items.
Sometimes, a client may then return an item with the packaging broken or missing. In certain circumstances, though, they merely swap it for an upgrade. These are excellent methods to save money, and Amazon is aware of this and eager to capitalize on it.
To provide Certified Refurbished items that have been tested to operate, Amazon only works with approved suppliers who have maintained stringent quality and performance standards. It seems that the seller's repackaging is not just a fast polish and re-boxing operation, but rather comprises a comprehensive diagnostic test, replacement of damaged components, a thorough examination and cleaning procedure.
The product is covered by a separate limited warranty of one year by the Marketplace seller, a third-party refurbisher or the manufacturer, or even in the case of items sold through Amazon, by the vendor. After that, it's delivered out with all of its components.
Amazon Renewed: Selling Refurbished Products
If your objective is to earn a little extra money or start your own company, Amazon offers a plethora of opportunities for you to do so. Starting a full-time private label business is an option, as is selling home items in your neighborhood.
Selling refurbished things is a terrific way of generating money as a lot of people are seeking for discounts and are prepared to purchase even those products that have been very slightly used to save a significant deal of cash.
Amazon Renewed is an exclusive seller club that involves an application procedure and was created back in 2017. The term "Certified Refurbished" could only be used to goods sold by individuals who have satisfied the conditions laid forth in the regulations at the time.
A mix of both quality and sales requirements are the qualifications to sell on Amazon Renewed. Being a part of this group provides you less competition as the members should first be vetted before being allowed to join this group.
If you have been searching for a site where there are reconditioned items for sale then Amazon Renewed is the place to go. You can also sell your reconditioned things on Amazon utilizing the Amazon Renewed program.
The benefit of this is that you may still make money off of a returned item. To be an Amazon Renewed guarantee seller demands great dedication as the items should be performing the same as new products should operate as anticipated.
Becoming an Amazon Renewed Seller require you to have the following things:
Buying reconditioned things should be a priority for you. 90 days before the application deadline, you should have refurbished purchases totalling at least $50,000 in invoices. If you're selling Apple or Samsung goods, you'll need to have $2.5 million in wireless revenue and $100,000 in non-wireless revenue on hand. In order to be successful, this isn't a hobby or side activity for you; it's a commercial venture.
You are required to have an ODR of 0.8 percent or below for a minimum of 700 orders in the preceding 90 days.
You need to upload at least 8 pictures of the sample unit, including the packaging, in order to include factory products that are refurbished without having the original manufacturer's guarantee.
You need to issue a refund within 90 days.
Below are the Amazon returned products for sale:
Automotive parts
Electronics
Home and kitchen appliances
Industrial and home tools
Musical instruments
Outdoors and sports equipment
Office equipment
Smartphones, tablets, laptops, and computers
Watches
Cons of Buying Refurbished Items

One of the downsides of purchasing certified refurbished items on Amazon is that your selections don't generally contain the newest models since it takes time for the consumers to return the item and also for the producers to refurbish the items and make them for sale.
Many manufacturers may not assure that the refurbished devices are in a new aesthetic condition, yet you can always assume that your equipment will operate as if it is new. The warranty may also be a time which is less than for those new things, so you may have to pay for the extra cost for the extended warranty if you ever want this sort of protection.