NASA is Training Four Humans to Live on Planet Mars this Summer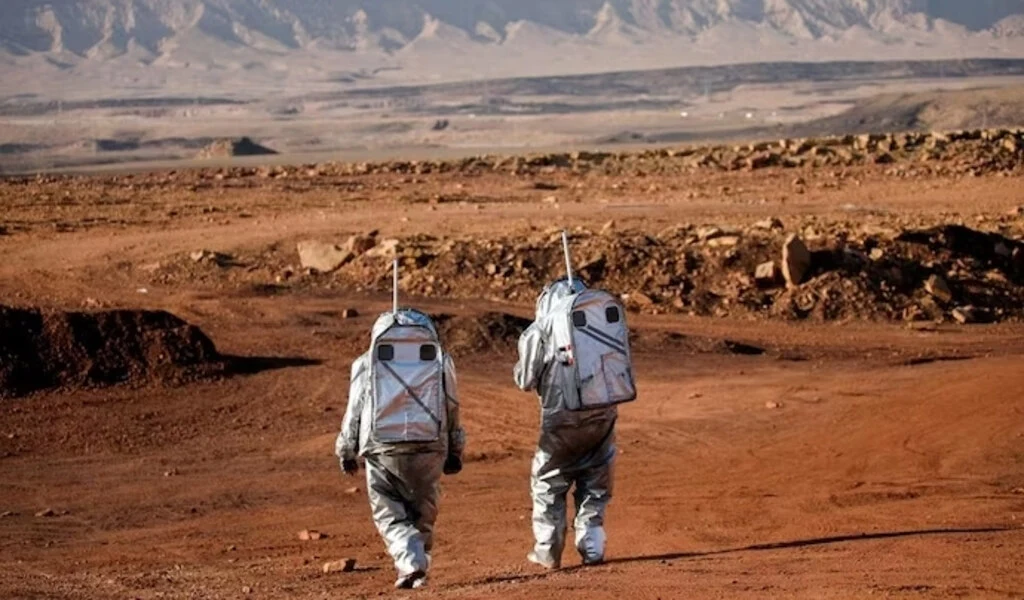 (CTN News) – Four people are being trained by the National Aeronautics and Space Administration (NASA) to live on Mars. Though NASA's mission to send humans to Mars isn't new, the four 'Martians' are part of the mission.
Additionally, NASA sent satellites, a lander called InSight to give the Red Planet a thorough checkup, and a rover mission that includes Perseverance, Ingenuity, and associated delivery systems.
The four volunteers are part of a year-long mission to get humans ready to explore Mars. Eventually, humans will live on Mars in a habitat that simulates the Red Planet's conditions.
When will the Martians leave?
As the analog mission provides the most accurate data, the crew is scheduled to begin in June of this year.
Living space on Mars
There's a private crew quarters, a kitchen, and dedicated areas for medical, recreation, fitness, work, and crop growth, plus a technical work area and two bathrooms.
What will the Martians do?
"During the simulation, crew members will simulate spacewalks, robotic operations, habitat maintenance, personal hygiene, exercise, and crop growth," Nasa said.
To be as close to the situation on Mars when humans arrive, the crew will face environmental stressors like resource limitations, isolation, and equipment failures.
During their habitation, they'll face resource limitations, isolation, equipment failures, and heavy workloads."
In its mission brief, NASA says crew activities during the analog will include simulated spacewalks, virtual reality, crop growth, meal preparation, exercise, hygiene, maintenance work, personal time, science work, and sleep.
It'll likely be necessary for real crews on Mars to remotely operate robotic elements to extend their exploration capabilities. They'll also control a roving robot and a helicopter-like drone.
NASA

human exploration mission to Mars

NASA is planning three missions to Mars. To better understand the requirements for a habitat on our next-door cosmic neighbor, NASA is planning three analog missions. During analog mission one, the second and third missions will be completed in 2025 and 2026, respectively.

Related CTN News:

Launch Of ABL Space Systems' Maiden 'RS1' Rocket Fails

50,000-Year-Old Green Comet Zooming Towards Earth In 2023

Webb Space Telescope Discovers Massive Galaxies Near Cosmic Dawn Galaxies