Shanghai's Population Falls in 2022 Due to COVID-19 Lockdowns: Official Data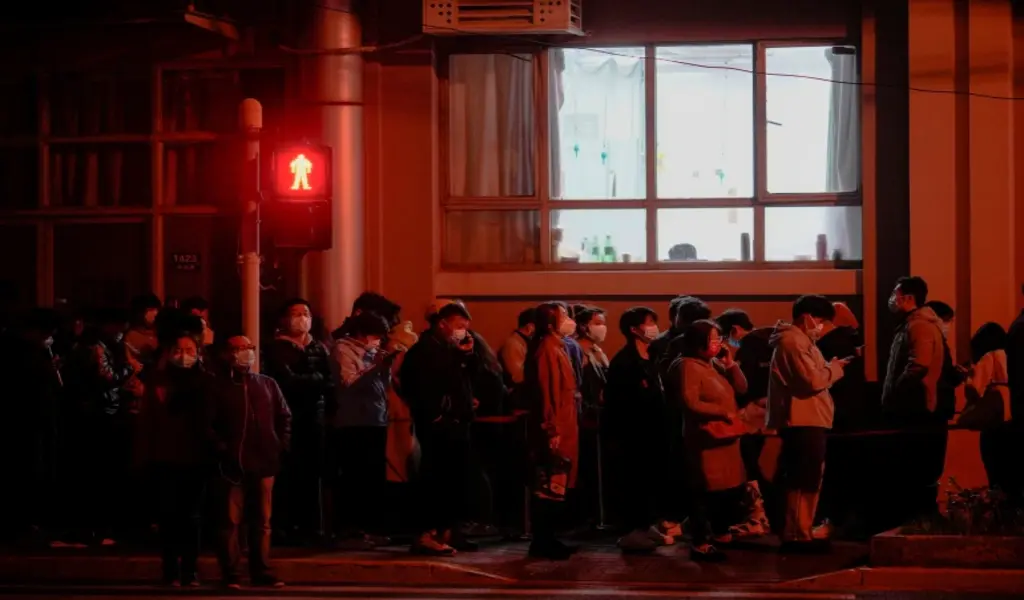 (CTN News) – After authorities in China implemented strict COVID-19 lockdowns and more than 250,000 migrant workers left Shanghai, the city experienced its first population drop in five years in 2022, according to official data.
Shanghai's statistics office released their findings on Tuesday, showing the city's population increased from 24.76 million in 2017 to 24.89 million in 2021.
After Beijing reported its first population decline since 2003, Shanghai followed suit.
China's commercial hub Shanghai and capital city Beijing report population decline
The two metropolises reflect the state as a whole. The rising cost of living, particularly in large, sprawling urban centers, sluggish economic growth, and shifting cultural attitudes towards starting a family all contributed to China's first annual population decline in 60 years.
An official survey conducted by the bureau found that roughly 60% of Shanghai residents desired either one child or none at all.
More than a quarter of those surveyed in Shanghai said they were not planning to have any more children due to the high expense of childcare.
As a result of the city's quickly ageing population, Shanghai's birth rate fell to 4.4 per 1,000 in 2016 from 4.7 in 2015, while the city's death rate rose to 6.0 per 1,000 from 5.6.
Rising living costs and changing attitudes towards family impact China's population growth
The birth rate in China dropped to 6.77 per 1,000 in 2017, a new low.
Over the national average of 14.9%, roughly 18.7% of Shanghai's populace is 65 and up.
Demographers speculate that the severe COVID shutdown in April and May of last year significantly impacted the fertility rates of Shanghai's female population because it discouraged many women from starting families.
Political advisors to the Chinese government have made over 20 suggestions to increase birth rates in response to the country's declining population, but experts have said that at best, these measures will only serve to slow the decline.
Related CTN News:
How to Make COVID Vaccines at Home: A Comprehensive Guide to the Development and Manufacturing Process"