NWS Confirms Tornado Damaged Buildings Near Los Angeles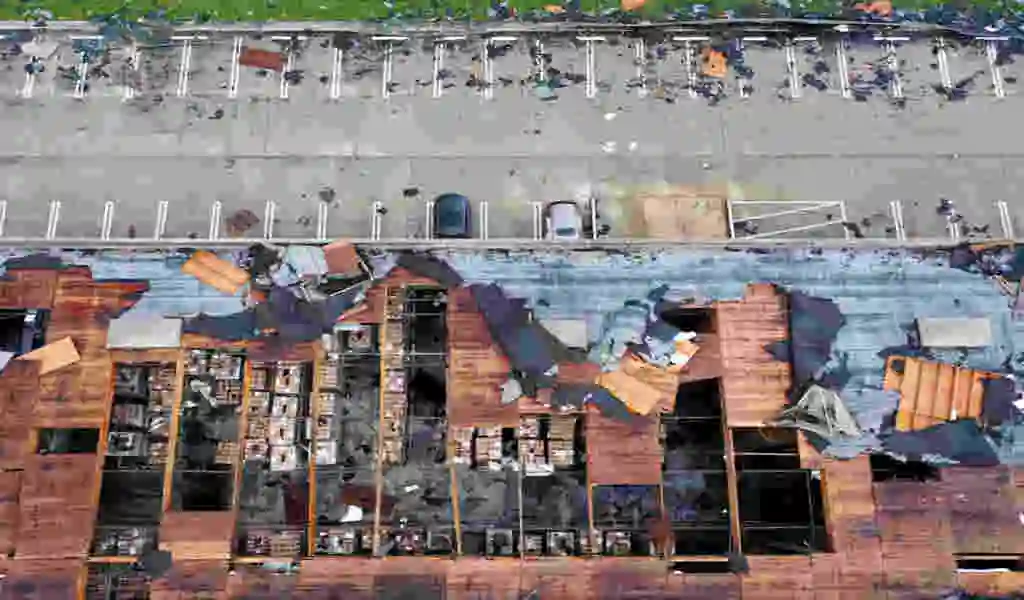 (CTN News) – It has been confirmed by the National Weather Service that a tornado struck the Los Angeles suburb of Montebello on Wednesday, damaging several buildings.
The NWS Los Angeles tweeted Wednesday evening that a damage survey team confirmed that a tornado struck around 11:20 a.m. local time. The damage was still being surveyed, and there was no EF rating available.
An area along South Vail Street was initially reported as the scene of a "weather incident" by the Verdugo Fire Communications Center.
As can be seen from the images obtained at the scene, portions of roofing have been ripped off of what appear to be commercial buildings, while debris has been strewn about the scene as well. The extent of the damage was still unknown, but it spread over a larger area than one city block.
It appears that a funnel cloud is descending from the clouds above in the following video shared with Nexstar's KTLA:
In an interview with KTLA, the owner of a recycling company in the area said that he was driving when the weather event occurred and that he noticed later that the roof of the building next door had been torn off due to the storm.
The windows of the cars were all shattered. There was a complete mess, he recalled. Seeing cars swivel through the streets in such a frantic manner was simply the most bizarre thing I've ever seen in my life. There was only a few inches between me and it, so I had to reverse out of it as quickly as I could."
Los Angeles County Supervisor Hilda Solis said, in a statement, that the weather event was a "landspout." The National Weather Service has described a landspout as a tornado that is less destructive than a regular tornado.
As a meteorologist with the National Weather Service, Rose Schoenfeld said tornadoes are "definitely not something that occurs very often in this area."
The damage survey team will also be visiting southeast Santa Barbara County, where mobile homes were reported to have been damaged by another twister.
An injured person has been taken to a hospital for treatment, according to Alex Gillman, the city's spokesman. His injury did not appear to be severe, but he had no idea how serious it was.
There was a tornado assessment team sent out by the Los Angeles office of the National Weather Service just last year near Fillmore, Ventura County, when it was determined that a small twister had touched down, Schoenfeld said.
SEE ALSO:
Biden Invites 120 Global Leaders for 2023 Summit for Democracy