The Rising Price Of Essential Items Has Irked Badghis Residents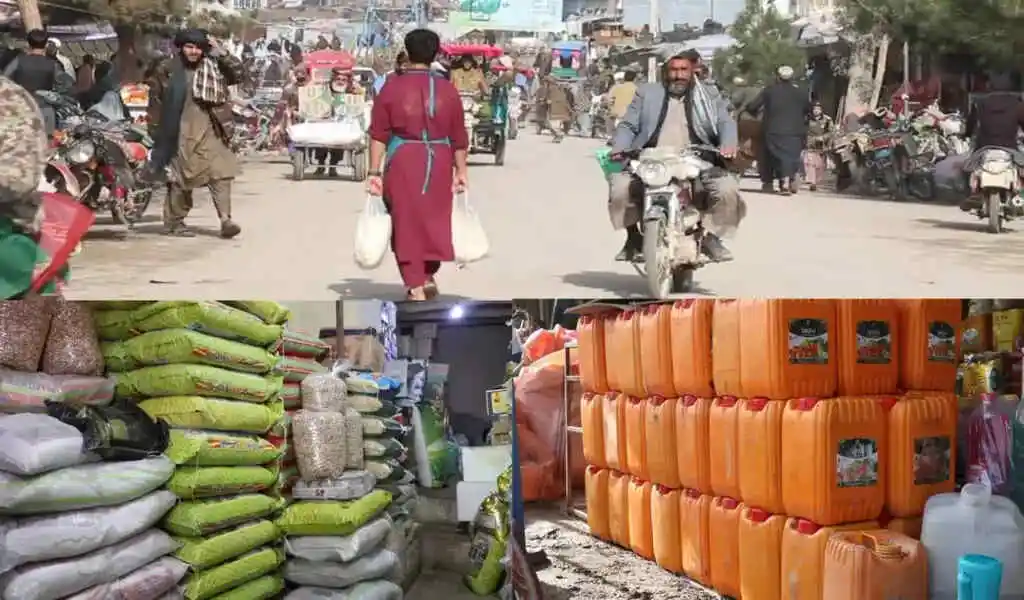 (CTN News) – Residents of northwestern Badghis province have requested that the acting government reduce the prices of essential items and take action against businessmen and shopkeepers who charge above-market prices.
The sources said the prices of essential items have not been reduced despite the unprecedented improvement in the value of the Afghani against the US dollar.
In this respect, I would like to draw attention to the fact that one US dollar is equal to 67.60 AFs as of today (Sunday) at 11:00 am.
Ibrahim, a resident of Badghis, told Pajhwok Afghan News that "most of the items are purchased taking into account the value of the dollar; however, in spite of depreciation of the dollar against the Afghani, prices of essential items have not increased.".
In spite of his criticism of the government for failing to control prices in the province, he still urged them to stop the inflation process.
"Ibrahim stated: It is well known to all of the people of the society that the dollar has fallen against the Afghani currency, but the market is not controlled, and those responsible and in charge of government departments do not have clear control over the market to make it clear to business owners. The prices should also be reduced if the dollar falls as well."
Abdul Ghafar, another resident of Badghis who complained about soaring prices of essential items, had similar views as Abdul Ghafar.
According to him, he expects the relevant institutions to take steps to reduce the rising prices of essential items in the near future.
As the dollar has depreciated, the prices of food and other essentials have not changed, so we would like to see the government control the prices now that it has depreciated.
In the provincial capital of Qalat-i-Naw, some shopkeepers have stated that they purchased goods for a high price from businessmen so that they could resell them at a higher price.
According to a shopkeeper in Qala-i-Naw, all goods are purchased from businessmen at a high price.
At the same time as the dollar decreased in value against the Afghani currency, the purchase of goods also increased in dollar terms.
Prices for Essential Items were never violated.
As we are not first-hand businessmen, we take a small profit on each item and sell it in the market." he said.
Nazar Mohammad Wasiq, the Mayor of Qala-i-Naw, stated, "All the goods in Badghis province are imported from Herat without any control by the provincial officials.". An audit committee consisting of representatives of the municipality and several other departments monitors the invoices of the shopkeepers. When he sells the goods at a high price, he may be punished."
SEE ALSO:
Crypto ETF Trading Is Now Available For Wealthy Hong Kong Clients Through UBS Group