Thailand's Immigration Police Raid 1,550 Target Areas in Phuket for Visa Overstay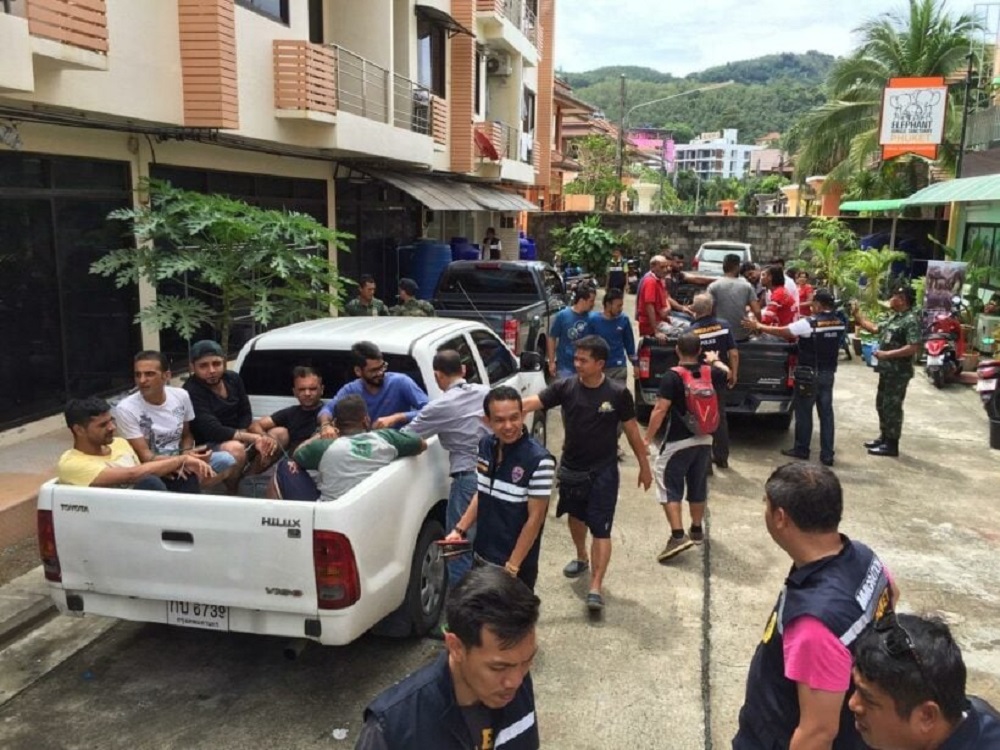 Thailand's immigration police have caught over 1,000 tourists for overstaying their visa's on the resort island of Phuket. The arrests come after the Phuket Immigration Office adopted crime-free measures.
The crime free measures allow companies to notify authorities of any suspicious activity involving foreign guests, thanks to the cooperation of 800 housing providers on the resort island.
The Phuket immigration chief, Pol Col Thanet Sukchai, stated on Wednesday that the number of foreign guests registered at lodging in Phuket during the last two months was more than 20% greater than the number of international tourists that arrived in Phuket during that time period.
According to Pol Col Thanet, the new database recently assisted police in locating a missing foreigner. He claimed that between May 1 and 25, Immigration Police raided 1,550 target areas in Phuket, arresting 11 foreigners who had overstayed their visas and another four who had unlawfully entered Thailand.
The Immigration Bureau's Information Technology Centre said that 1,050 foreigners had overstayed their visas, while 391 were not staying at their reported lodging, and 228 have since left Thailand.
According to the centre, 331 tourists had requested visa extensions, 109 had died, one was a bedridden illness, and the other had gained Thai citizenship. According to Pol Col Thanet, just nine overstayers are facing legal action.
He stated that anyone with information regarding visitors overstaying their visas or otherwise breaking the law might contact the Phuket Immigration Office or the Traffy Fondue application.
Visa Overstay in Thailand
Overstaying your visa in Thailand is considered a violation of immigration rules and can have serious consequences. Thailand has strict immigration laws, and overstaying can result in fines, detention, deportation, and even being banned from reentering the country.
Previously, Thailand imposed a fine of 500 Thai Baht per day of overstay, up to a maximum of 20,000 Thai Baht. However, the rules and penalties regarding overstaying can change, so it's essential to check the latest regulations with the Thai immigration authorities or consult with a qualified legal professional.
If you have overstayed your visa in Thailand, it's crucial to address the situation promptly. You should visit the nearest Immigration Office and explain your circumstances. The officials there will guide you on the necessary steps to rectify your status. Be prepared to pay the required fine and provide any documentation they may require.
It's always advisable to adhere to the immigration regulations of any country you are visiting to avoid complications. If you have any concerns or specific questions regarding your situation, it's best to consult with the Thai immigration authorities or seek legal advice from a professional.