[VIDEO] Governor in Philippines, 5 Others Assassinated By Armed Gunmen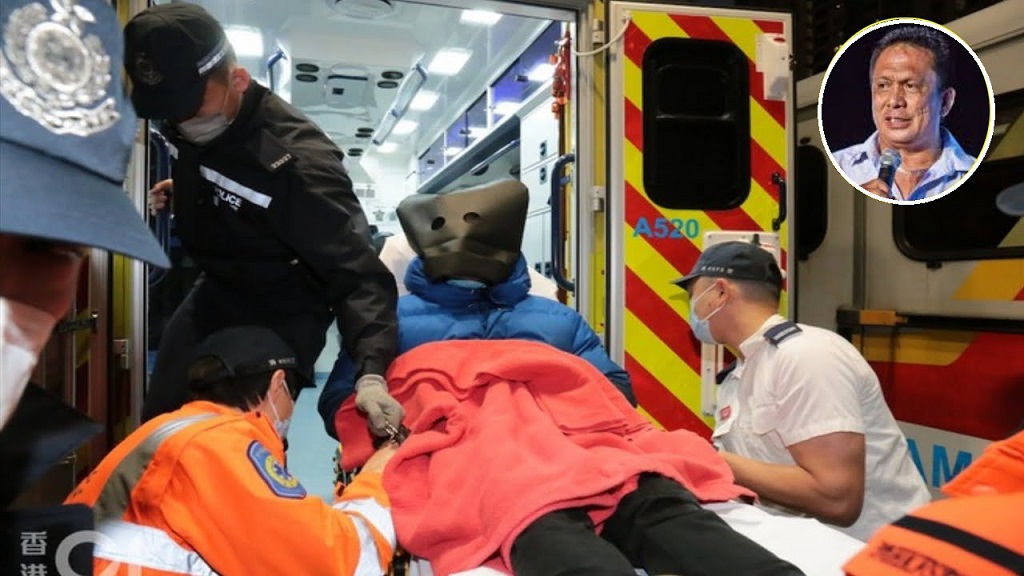 Philippines – In the most recent attack on local leaders, gunmen posing as military troops opened fire on Negros Oriental Governor Roel Degamo in front of his home in Pamplona town on Saturday morning, killing him and five other people.
According to the Manila Times, Three suspects were reportedly detained by the Negros Oriental Police Provincial Office on Saturday afternoon in Sitio Punong, Barangay Cansumalig, Bayawan.
The governor's mansion in Pamplona town was invaded by six suspects brandishing firearms and wearing uniforms resembling those of the armed forces, according to the local police.
Degamo's murder was denounced by Philippines President Ferdinand Marcos Jr., and the Department of Justice (DoJ) has offered a P5 million reward for information that results in the capture of his killers.
In a Facebook livestream, Pamplona Mayor Janice Vallega-Degamo, the governor's wife, announced that Degamo passed away at the Silliman University Medical Center in Dumaguete City at 11:41 a.m.
The 56-year-old governor was shot many times by individuals wearing "pixelized uniform and in full battle gear" as he attended to some residents in front of his home in Sitio Nuebe, Barangay San Isidro, Pamplona.
On Saturday about 2:00 p.m., three vehicles thought to be the assassins' getaway cars—a black Mitsubishi Montero (YAP 163), a green Isuzu van (GRY 162), and a Mitsubishi Pajero with the license plate NQZ 735—were discovered in Barangay Kansumalig, Bayawan City, Negros Oriental.
According to witnesses, bloodstains were seen inside the Montero. They added that at least 10 people were observed getting out of the cars and heading toward some mountains.
Degamo was assassinated after another governor, Mamintal Adiong of Lanao del Sur, was wounded in an ambush on February 17 that also claimed the lives of his driver and three police escorts.
Two days later, the deputy mayor of Aparri, Cagayan, Rommel Alameda, and his colleagues were slain in another ambush in Bagabag, Nueva Vizcaya. Ohto Caumbo Montawal, the mayor of Datu Montawal, Maguindanao del Sur, was shot by two assailants on February 22 in Pasay City.
The attacks against local lawmakers are being investigated by the Philippine National Police (PNP) to see whether there is a pattern.
The death of Degamo was "clearly a thoroughly deliberated and prepared crime, thought about, practised, and those involved definitely know what they are doing," according to LtCol. Kym Lopez, spokesman for the Negros Oriental police in the Philippines.
According to Lopez, Degamo increased his protection after receiving threats months earlier. He stated, "We don't have a clear motive yet; we are looking at all possibilities in the investigation.
Philippines President Marcos expressed his condemnation for Degamo's murder in a statement on Saturday, promising that his administration "would not rest until we have brought the perpetrators of this despicable and horrible act to justice."
"The murder investigation is moving quite quickly. We now have a clear direction on how to move forward to bring those responsible for this killing to justice after receiving a lot of information "added the President.
He issued the following warning to the murderers: "While you can hide, you cannot run. We'll track you down. Your best course of action will be to give up right now."
Philippines Justice Department spokesman Mico Clavano announced in a statement on Saturday afternoon that Justice Secretary Crispin "Boying" Remulla had posted the bounty.
"The criminals' brutal and thoughtless execution of their plan must and will not be accepted. They not only killed their target but also innocent bystanders in the process. Those wicked deeds have absolutely no place in this nation "said Clavano.
He claimed that Remulla had directed the NBI to look into the event.
Benjamin "Benhur" Abalos Jr., secretary of the interior and local government, also denounced the "senseless assassination" of Degamo. According to a statement from Abalos, "the forces of the Negros Oriental Provincial Police Office as well as the police in surrounding provinces have been deployed to explore every nook of the territory to immediately catch the perpetrators.
Degamo was assassinated only a few weeks after the Supreme Court en banc denied the petitions of Pryde Henry Teves, a former mayor of Bayawan City who was Degamo's political rival and whose victory in the 2022 election for governor of Negros Oriental was declared invalid by the Commission on Elections (Comelec) in Degamo's favour.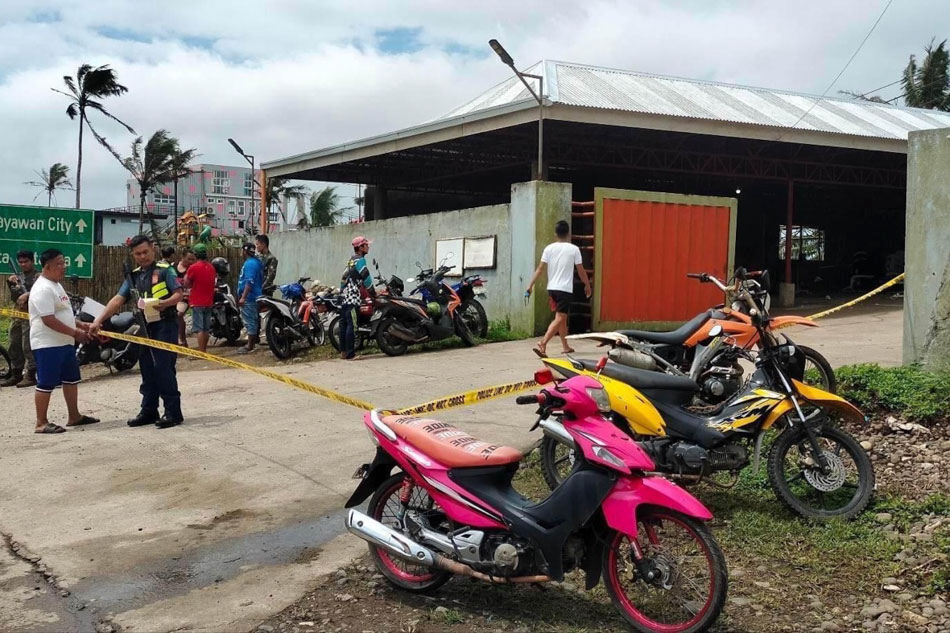 On Saturday, the League of Provinces of the Philippines condemned Degamo's murder. Also, it extended its "sincere sympathies" to Degamo's family. Lawmakers from the House of Representatives condemned Degamo's murder.
The incident, according to Speaker Ferdinand Martin Romualdez, "is a direct challenge to the authorities."
"I anticipate the National Police will move swiftly in apprehending those accountable for this heinous deed. Put an end to lawlessness and reestablish peace and order in our neighbourhoods. Your [PNP's] sworn duty is to do that "said he.
Rep. Kristine Alexie Besas-Tutor of the Bohol Third District "condoled with Negrenses who lost a committed public servant to assassins who perpetuate the culture of violence and the proliferation of private armies and illegal firearms on Negros Island, which has had a tragic history of assassinations," according to a statement by the representative.
Rep. José Francisco Benitez of the Negros Occidental Third District in the Philippines backed the motion to prosecute those responsible for Degamo's death. Rep. Julienne Baronda of Iloilo City asked the PNP to "leave no stone unturned" in bringing the criminals to justice.
Gov. Eugenio Jose Lacson of Negros Occidetal remarked, "Violence-inducing acts like [the Degamo homicide] must be stopped, and I fervently hope that justice will be served. Our citizens and elected officials ought to be able to live without fear and in peace."
Degamo's passing was described by Philippines Vice President Sara Duterte as "a tragedy for the province of Negros Oriental." Former governor of Bohol Arthur Yap sent his "sincere condolences" to Degamo's family.
Yap praised his commitment to helping the weak and underprivileged in society. Harry Roque, a former Palace spokesman, said: "Violence of this nature must end in the Philippines. In a democracy, it has no place. Now imprison his killers!"
Joseph Victor "JV" Ejercito, senator Degamo's murder and Adiong's ambush, according to Ejercito, were "barbaric deeds."
Degamo was born in the Negros Oriental village of Siaton. He majored in mechanical engineering at Silliman University, where he received his college degree in 1989. He passed the license tests he took in the same year.
He started out in politics as a councillor in Siaton, where he held the position for three terms in a row from 1998 to 2007.
From 2004 to 2007, he presided over the Provincial Councilors League of Negros Oriental, which earned him a position on the provincial board. Moreover, he won the position of Region 7 Chairman, which gave him a seat on the Philippine Councilors' League National Board.
He ran for a position on the provincial board in 2010 and won with the most votes.
Degamo assumed the role of vice governor after Agustin Perdices, the vice governor-elect, assumed control of the office left vacant by Emilio Macias 2nd, the elected governor, who passed away before taking the oath of office for a second term.
Degamo was once more obliged to ascend in the provincial political ladder as a result of Perdices' passing. He was previously elected to three terms in a row, the first in 2013 under the PDP-Laban, the second in 2016 under the National Unity Party, and the third in 2019 with the Nacionalista Party.
Degamo had managed to evade three orders to be fired from the Office of the Ombudsman between 2011 and 2022.
For allegedly squandering the P480 million calamity fund for victims of Typhoon "Sendong" in 2011, the Ombudsman ordered his dismissal in 2016. He was successful in getting the Court of Appeals to issue a 60-day Temporary Restraining Order (TRO) stopping the suspension.
He received a three-month suspension in 2017 for allegedly misusing funds from the 6.9-magnitude earthquake in 2012. Mark Macias, the vice governor, then assumed the role of acting governor.
After Degamo was found guilty of grave misconduct for allegedly misusing P10 million in intelligence money in 2013, the Office of the Ombudsman issued another dismissal order against him that same year, while he was serving his suspension.
On January 11, 2018, Degamo avoided the dismissal ruling by requesting a further TRO from the Court of Appeals. On November 13, 2019, the Philippines Supreme Court dissolved the TRO.
Yet as it turned out, Degamo had already been cleared by the Court of Appeals as early as September 2019, once more postponing his discharge.