Dune 2 Release Date, Cast, Trailer, And More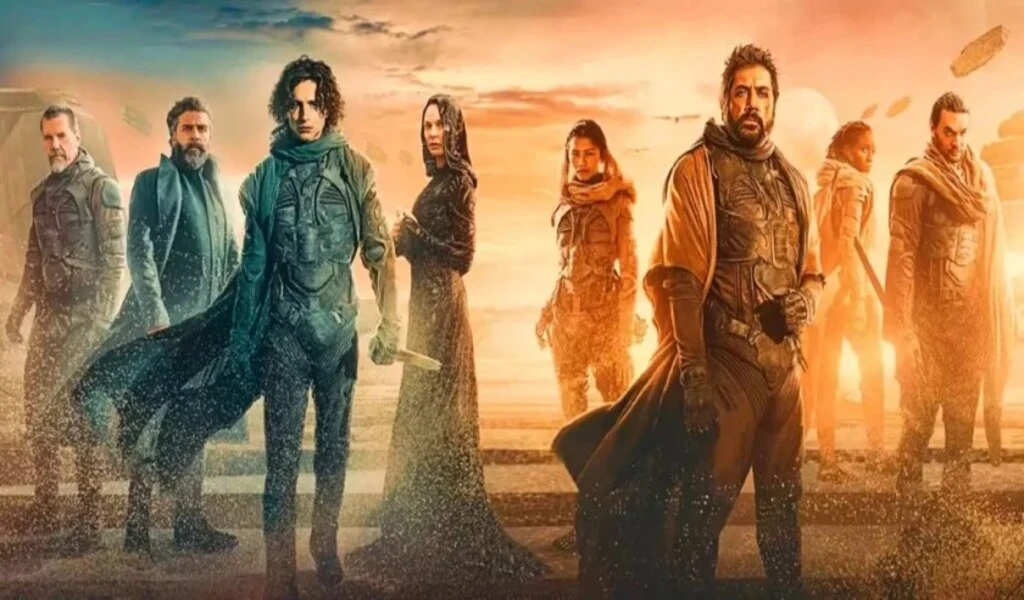 Apparently, Dune 2 is going to happen – here is what we know about the sequel, including Timothée Chalamet and Zendaya joining the cast.
As Dune landed in Autumn 2021, it took audiences into the wild and deadly world of Arrakis for the first time.
Frank Herbert's science fiction masterpiece inspired Denis Villeneuve to make a film based on the book, reinvigorating a cultural obsession with the series.
Currently, the film is nominated for 10 Oscars and 11 BAFTAs and has an 84 percent Rotten Tomatoes score.
It has been confirmed that a sequel will continue the story of the first Dune novel, which is only half-covered in the movie.
Florence Pugh is rumored to be among the big names connected to Dune 2.
Here's everything we know about Dune 2 so far.
When is Dune 2 released in cinemas?
Dune 2 will be released on October 23, 2023.
Films are expected to be released exclusively in cinemas and then streamed later.
Production is expected to begin at the end of summer 2022.
Denis Villeneuve told Empire that many of the pieces are in place for the sequel.
The thing that helps us now is that it's the first time I've re-visited a universe. So I'm working with the same crew, everyone knows what to do, we know what it will look like.
This film will be more challenging, but we know where to go. And the screenplay has been written. So I feel confident."
Who is cast in Dune 2? New cast joins Timothée Chalamet and Zendaya
In this movie, Timothée Chalamet reprises the role of Paul Atreides, the young duke determined to join the Fremen and avenge his father's death.
The sequel will feature Rebecca Ferguson returning as Lady Jessica, and Zendaya and Javier Bardem will have larger roles as Chani and Stilgar, respectively.
Meanwhile, Dave Bautista will play Beast Rabban and Stellan Skarsgard will play the evil Baron Vladimir Harkonnen.
Josh Brolin will play Gurney Halleck and Stephen McKinley Henderson will play Thufir Hawat.
As the movie progresses, however, new characters are introduced as well.
Paul faces a formidable opponent in Feyd-Rautha Harkonnen.
The role has not been cast yet, but fans have suggested Alex Høgh Andersen (Vikings), Barry Keoghan (Dunkirk), and even Harry Styles.
Has the Dune 2 trailer been released yet?
There is no Dune: Part Two footage available yet since filming has not yet started. That's why it shouldn't come as a surprise.
Dune 2 will release in cinemas on October 20, 2023.
Also Check: