Ukraine Maternity Hospital Hit By An Airstrike, 17 Reported Hurt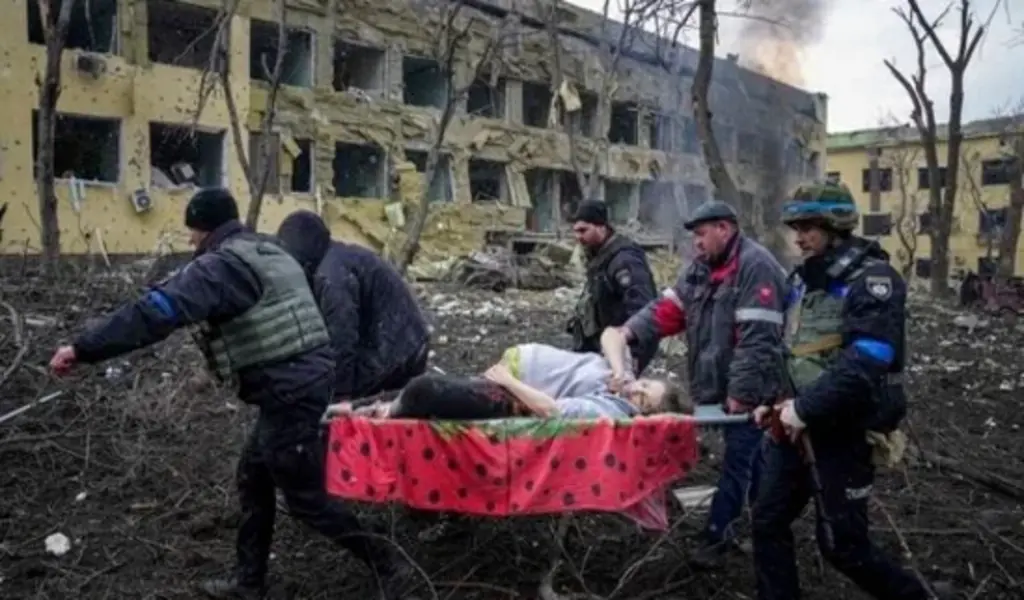 A Russian airstrike has destroyed a Ukraine maternity hospital in Mariupol amid Western warnings that Moscow's invasion is about to become more brutal and indiscriminate. 17 Ukrainians have been injured in the attack.
When the Mariupol complex was struck by blasts, the ground shook more than a mile away. Windows were blown out and parts of one building were destroyed. Police and soldiers rushed to the scene to evacuate the victims, carrying a heavily pregnant and bleeding woman on a stretcher as light snow fell on mangled cars and trees damaged by the blast.
Another woman wept as she clutched her child. There was a blast crater at least two stories deep in the courtyard.
In the ruins, Volodymir Nikulin, a top regional police official, said, "Russia committed an enormous crime today." "This is an unjustified war crime."
Two hospitals, one of them a children's hospital, was bombed in Zhytomyr, a city of 260,000 to the west of Kyiv. No one was injured, he said.
According to Volodymyr Zelenskyy, children and others were trapped under the rubble during the Mariupol strike.
"A children's hospital. Ukraine Maternity hospitals. Describe how the strike threatened the Russian Federation," Zelenskyy asked in his nightly video address, changing from English to Russian to express his horror at the airstrike. This is a country that fears hospitals, that fears maternity hospitals, and destroys them."""
Russian genocide cannot continue if the West imposes more sanctions, he urged.
Zelenskyy shared a video showing cheerfully painted hallways strewn with twisted metal.
British Prime Minister Boris Johnson tweeted, "There are few things more depraved than targeting the weak and defenseless." He added that Russian President Vladimir Putin will be held "to account for his terrible crimes."
Click Here
To Visit this site for more information on an airstrike that hit a Ukraine maternity hospital.
There have been 18 attacks on health facilities and ambulances since the fighting began, killing 10 people. It was not clear whether that number included the assault on the maternity hospital.
Also Check: