7 Tips to Organise a Party At Home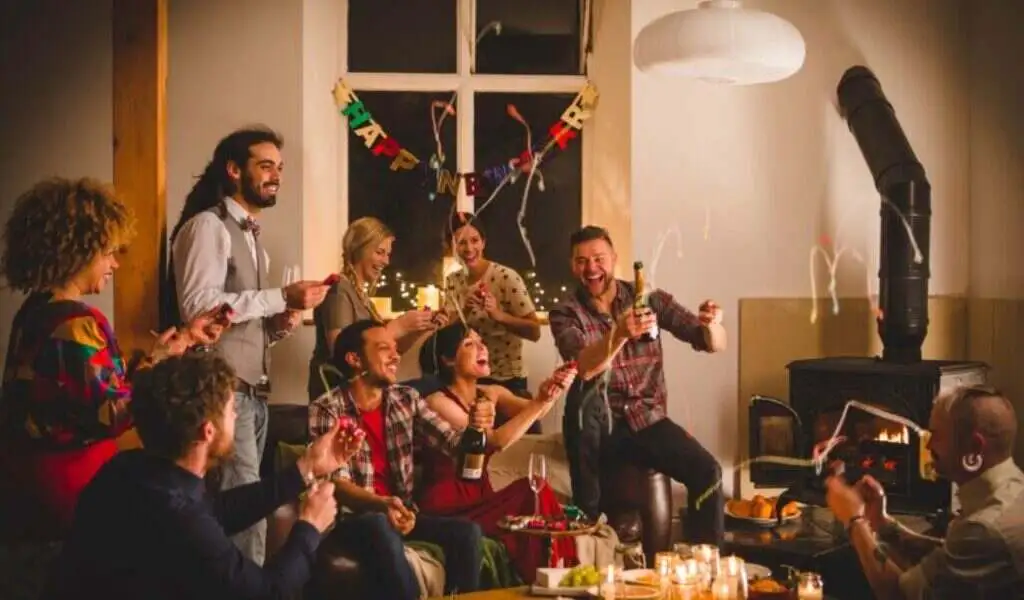 Setting up a party is no easy task. First, you have to plan, well, everything. If you hire a party planner, your workload will be significantly reduced. But, it might lack the personal touch, and if you think a planner is an unnecessary expense, then these seven tips on organising a party at home will be helpful.
So, what are the necessities for a party? Food. Seating. A number of people that can be accommodated. Invitations. These tasks don't have to be daunting. This article will help you plan out the perfect party, be it a birthday or an anniversary, or any celebratory event.
1. Choose the date and time.
In the case of a birthday or anniversary, there is no need to choose the date of the party but in the case of any other event, choosing a date and time for the party to take place is the first step to organising.
Discuss with your guests and select a date that fits in well with everyone's schedule. The party has to be scheduled for a time, and whatever best is in your interests and your guests will be a perfect time. You can also decide on themes for your party like the 70s, dress up like your favourite musician, contemporary, traditional, etc.
2. Guest List
According to TagVenue Blog, the expected turnout to a party will be 70-80%. Therefore, invite all the people you want and make sure that they are available on the day of your party.
Also, if any two are on bad terms and you have to invite them both, have various hanging out spaces, so they don't bump into each other. This is a significant thing to consider while inviting people. If you can't handle the pressure or just don't have the space, you can not invite them both or invite the person with whom you are close. The choice is yours. More about hanging out spaces will be discussed in a later paragraph.
3. The food
Food is a necessity while organising a party, and if you wish to make the food at your party memorable, you will have to go out of the way a little. But first make sure that you prepare food, for the number of people you are inviting and not more.
Wasting of food has to be prevented at all costs. Write all the types of food that you wish to serve at your party and don't forget the drinks. You can get premium varieties of gin plus an extensive range of spirits and cocktails from barossa distilling co.
If kids are invited to the party, provide food like chips, chicken fingers, orange juice, soda, etc. It will be a good choice. If adults are attending the party, then a separate section for drinks can be set up, away from the children.
Guests of yours might have allergies to certain foods, so it's better to ensure that you get any critical information about your guest's dietary restrictions. This will avoid mishaps at the party. Try to include different cuisines as well and hot and cold appetisers, and a wide range of dishes so that your guests can get a taste of everything. Set up tables so that your guests can be seated comfortably. You can arrange tableware and decorations according to your theme.
4. Decorating
Your home environment may not be exactly suitable for a party atmosphere, so moving around some furniture and decorating the space will help. You can hang streamers, balloons, etc. To elevate the atmosphere. This will improve the mood of your guests, as well.
5. Hanging around spaces
You can't just cram all your guests into one room, so it's best to create hanging-around spaces. For example, elder citizens can sit on the couch and occupy the hall, while near the drink counter, adults can line up, and children can play in the backyard, or if it's a chilly night, they can just be in any one of the rooms.
The main requirement of hanging around space is to have something that will keep them there. For example, in the kids' room, you can have toys while adults can have drinks, etc.
6. Return gifts or thank you cards
If it's a party, people are bound to come bearing something. You can make a list of who brought what, and you can send them a return gift or even a simple thank you card. It will undoubtedly go a long way.
7. Keep the atmosphere lively.
Welcome your guests, engage with conversations, put on some nice music, and have fun! It's your party; you deserve to have some fun!
WRAPPING UP –
Planning a party may seem like a tedious task, but if you follow the right methods, you can organise one smoothly.
Also Check:
What is the nature of Water by Viktor Schauberger?
Tips To Select The Cushion Foam For Upholstery
How to Make your Bathroom Look Luxury: 10 Tips
5 Tips to Layer your Bed for Summer