Weight Loss Pills: Who Can Benefit From Them and the Side Effects of These Drugs"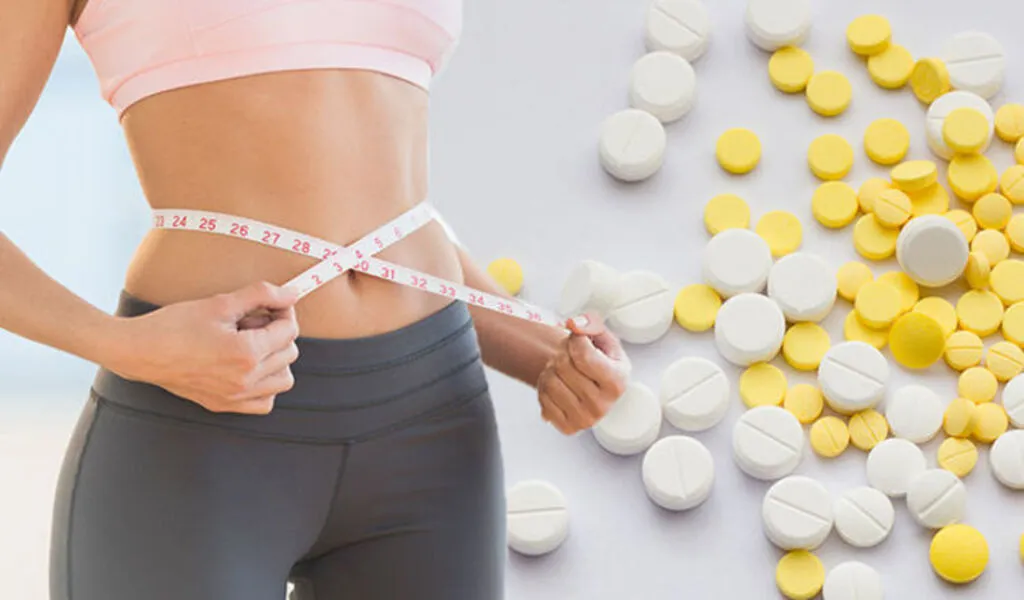 (CTN News) – For decades, scientists have been trying to crack the obesity code, but success has eluded them at every turn. Diet and lifestyle changes alone usually don't work as a treatment option for people who need Weight Loss.
Most people do well when they're in the program, but diets don't last forever. Bariatric surgery is the other end of the spectrum, but not everyone is eligible.
By OSSI guidelines, a person with a BMI of 35 Kg/m2 without co-morbidities or a BMI of 30 Kg/m2 with two co-morbidities like diabetes, hypertension, sleep apnea etc can have surgery. Grade 1 and 2 obese people still have a huge treatment gap.
"Lifestyle and dietary interventions often don't meet patients' and clinicians' expectations of weight loss targets," explained Dr. Aparna Govil Bhasker, Bariatric and Laparoscopic surgeon at Saifee, Apollo Spectra, Namaha and Currae Hospitals in Mumbai.
For significant weight loss and weight maintenance, eight out of ten people need some help. In India, only one drug is approved for weight loss – Orlistat. Orlistat isn't very effective for Indians because it has only modest results on weight loss."
Dr. Aparna Govil Bhasker says weight loss drugs have gained momentum in recent years.
The FDA has approved many Weight Loss drugs, and more are on the way. Here are some FDA-approved drugs:
● Orlistat
● Phentermine with topiramate- commonly known as "Qsymia"
● Naltrexone with bupropion- commonly known as "Contrave"
● Liraglutide- commonly known as "Victoza"
● Semaglutide- 2.4 mg commonly known as "Ozempic or WeGovy"
Dr. Aparna Govil Bhasker pointed out that orlistat and liraglutide are currently approved as weight loss drugs in India.
According to her, many weight loss medications can lead to a total body weight loss of 5 to 10% when combined with diet and lifestyle changes.
Weight loss of 10% of total body weight can improve metabolic health by controlling diabetes, hypertension, dyslipidemia, etc.
That are associated with obesity. Diabetes-related end-points can also be improved by losing up to 10% of total body weight."
"People who are overweight and have grade 1 obesity can benefit from weight loss medications in conjunction with diet and lifestyle modification," the health expert said.
Weight loss medications are prescription drugs, so don't self-medicate. Those drugs can also help people regain weight after bariatric surgery.
In some cases, they can be used for people who are medically unfit for bariatric surgery."
It's important to remember that weight loss drugs don't cure obesity; they help keep it under control.
There's a high chance that patients will gain weight after stopping drugs. Therefore, a healthy lifestyle can help you maintain weight after the drugs are stopped."
Related CTN News:
Keep Your Brain Young With These Diet And Lifestyle Tips