Teen Kills 3 People at Siam Paragon Shopping Mall in Bangkok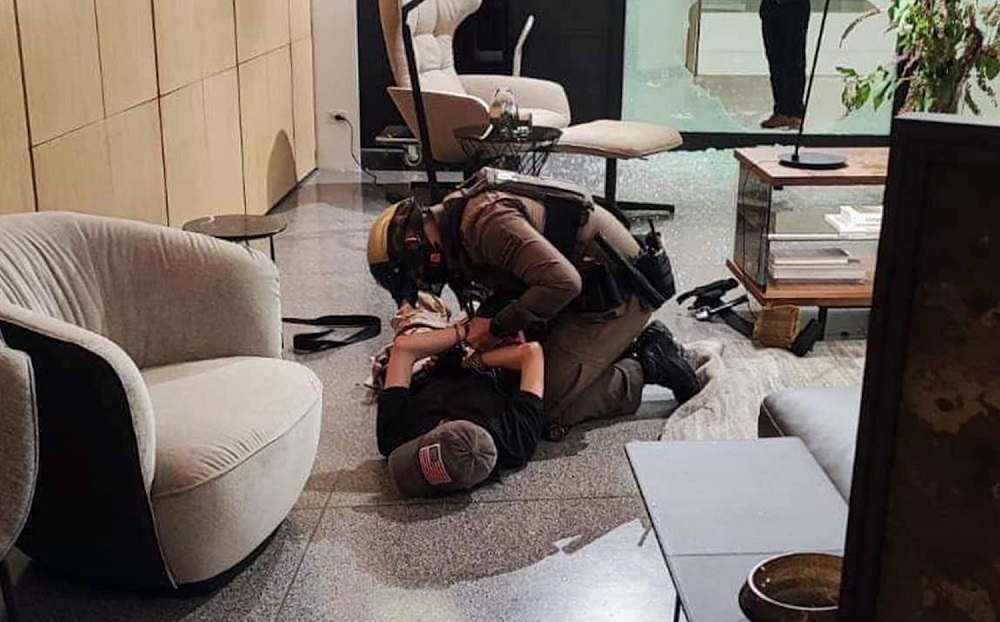 BANGKOK: After a shooting rampage at the Siam Paragon shopping mall on Tuesday afternoon, in which three people were killed and four more were injured, police have apprehended a 14-year-old kid.
At about 4:20 p.m., a massive stampede caused hundreds of shoppers to abandon the Rama I Road mall in the heart of Bangkok. Multiple eyewitnesses reported hearing more than ten gunshots.
In a statement to media, Erawan Emergency Centre director Yuthana Srettanan confirmed the number of fatalities and injuries.
King Chulalongkorn Memorial Hospital admitted three patients, including one foreigner, while Police General Hospital received one patient.
Around 5:10 p.m., a police special operations squad tracked the attacker and eventually cornered him at the neighbouring Siam Kempinski Hotel. He surrendered without a fight, dropping his firearm.
Social media posts depicted a man in a black shirt and camouflage trousers, armed with a weapon.
The Prime Minister of Thailand, Srettha Thavisin, said he was aware of a "shooting" and was keeping an eye on the situation. Pol Gen Torsak Sukvimol, the head of the Thai police force, was en route.
The mall's doors reportedly locked themselves after the incident. The BTS Skyway was also blocked, and the Skytrain was bypassing the Siam BTS station.
This attack occurs days before the anniversary of one of the bloodiest days in recent Thai history, when an ex-police officer armed with a knife and gun stormed a nursery, killing 24 children and 12 adults.
Thailand has a lengthy and violent history of firearm incidents, both minor and major, and a high prevalence of gun ownership.
A former army officer killed 29 and injured dozens more at a Nakhon Ratchasima retail centre in the year 2020.
Gun's in Thailand
The possession and use of firearms in Thailand are regulated by the Firearms, Ammunition, Explosives, Fireworks, and Imitation of Firearms Act of 1947. Here are some key points about guns in Thailand:
Ownership: Owning a firearm in Thailand is not common, and it is generally limited to certain individuals and purposes, such as law enforcement officers, security personnel, and some private citizens in specific circumstances.
Licensing: Individuals who wish to own firearms must apply for a license through the Royal Thai Police. The issuance of licenses is typically restricted to those with a legitimate need for a firearm, such as security personnel or competitive shooters.
Types of Firearms: The types of firearms that can be legally owned by private citizens are generally limited to handguns and shotguns. Automatic weapons and assault rifles are heavily regulated and are not available for civilian ownership.
Ammunition: The possession and use of ammunition are also regulated. Owners of firearms must keep records of their ammunition purchases and usage.
Gun Storage: Firearms must be stored securely, and owners are required to take precautions to prevent unauthorized access to their weapons.
Penalties: Violating firearm laws in Thailand can result in severe penalties, including fines and imprisonment.
It's important to note that laws and regulations related to firearms can change over time, so it's advisable to check with local authorities or the Royal Thai Police for the most up-to-date information if you have specific questions or concerns about firearms in Thailand.