Scotland's Ruling Party Elects Humza Yousaf As Its Next Leader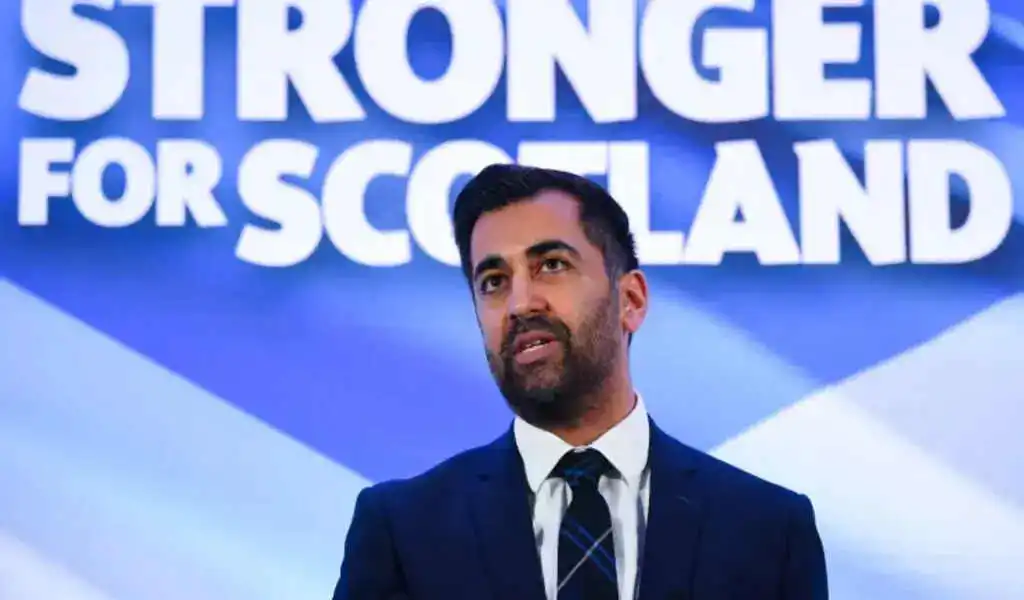 (CTN News) – He promised to bring the party Scotland together, help citizens with the cost-of-living crisis, and win independence from the UK in a speech on Monday.
The Scottish Parliament nominated him Tuesday for the position of political leader in Scotland.
Yousaf said his immediate priority would be to "protect every Scot, as far as we can, from harm inflicted by the cost-of-living crisis, to restore and reform the NHS, to support our wellbeing economy, to improve the lives of all of us."
In addition, he wants to improve rural housing, support small businesses, and boost innovation.
There are 64 SNP seats in the Scottish parliament, giving it control over devolved areas such as housing, education, justice, local government, and taxation.
Former health secretary Yousaf has been in government since 2012 and was considered the favorite.
According to supporters, he's best-positioned to keep the SNP's alliance with the Scottish Greens. BBC Scotland reports he'll lead more like a big tent than Nicola Sturgeon.
The waiting times at A&E have reached record levels, and drug-related deaths are on the rise in the country.
Originally from Pakistan, Yousaf's father emigrated to Glasgow in the 1960s, and his mom is from Kenya. He'll be the sixth leader since the Scottish parliament was set up in 1999 if approved on Tuesday.
The message we sent today is that your color, your faith, shouldn't be a barrier to leading the country we all love," Yousaf said.
'Proud Scotland and proud European'
Yassiaf's election follows Sturgeon's surprise resignation on Feb. 15, who was SNP leader and Scotland's first minister from November 2014.
Through three general elections, she united her party and led it to a wide majority in Scotland. Her recent reforms to gender law in Scotland generated both praise and controversy, and her legacy on domestic issues is mixed.
A close ally of Sturgeon's, Yousaf has previously pledged to challenge the British government's decision to block Scottish legislation on gender recognition, but he will seek legal advice.
It is expected that the new SNP leader will have to manage a party whose divisions grew during the heated leadership campaign, as well as confront questions about Scottish independence.
It was Yousaf's speech on Monday that emphasised the shared goal of independence was what unified the SNP after recent infighting. Getting support for the cause would have to be done "on the doorstep."
The 2014 independence referendum was won by 55.3% of voters who opposed leaving the union under Sturgeon's leadership.
In 2016, 62% of those who voted in Scotland chose to remain in the European Union, leading the SNP to campaign for a second referendum. A second Scottish independence vote must be approved by the U.K.'s opposition government.
In contrast to Sturgeon, Yousaf has not pledged to use the upcoming election as a referendum on independence.
"I'm a proud Scot and an equally proud European," he said.
"Scotland belongs to Europe. "We want to contribute to building a continent based on human rights, peace, prosperity, and social justice," he said.
SEE ALSO:
Delta Airlines Passenger Opens Plane Door And Triggers Emergency Slide