Chinese Nationals Abducted, 4 Immigration Officers Wanted for Extortion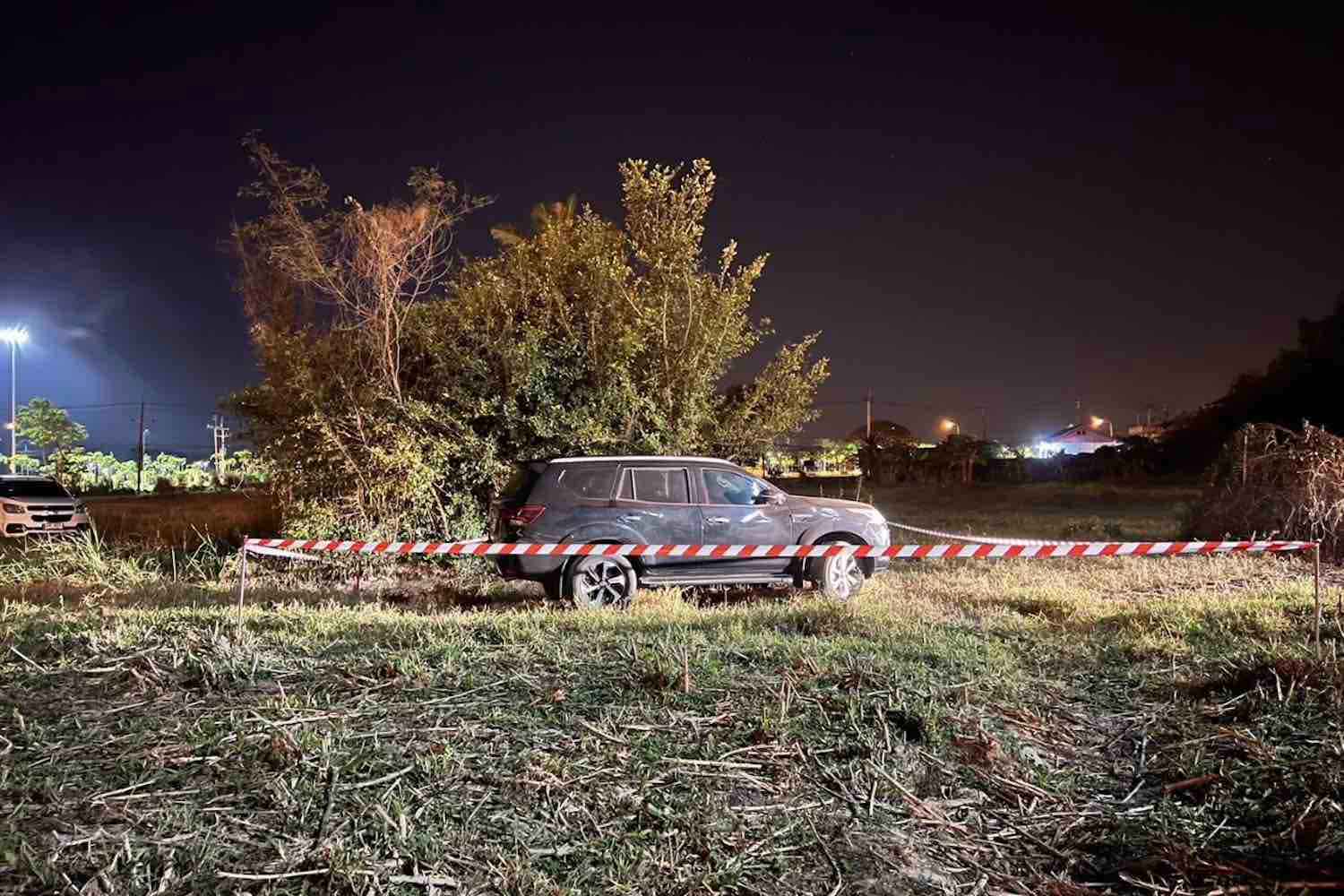 Two Chinese nationals, a woman and a man, are said to have been kidnapped and held for ransom in Bang Lamung district of Chonburi province on Thailand's eastern seaboard.
Mr. Ma Mingshan, a Chinese businessman, filed a complaint with police on Monday, alleging that his wife, Shan Qi Qiang, and his elder brother, 50, had been abducted.
He stated that his wife and elder brother took his 3-year-old son Tyson to an international school in the Bang Lamung district on Monday morning. They were driving a Nissan Terra SUV with Chon Buri plates.
They had dropped off the boy about three kilometers from the school when a motorcycle cut in front of them and forced them to stop. The SUV was then driven away by a man. His wife and brother had not been seen since.
Later, using the VChat app, a man called Mr Ma and demanded 1 million Chinese Yuan (about 4.7 million baht) for the pair's release.
Around 8 p.m., police discovered an abandoned Nissan Terra in the scrub alongside the Pattaya-Bangkok expressway near Moo 3 village in tambon Pong, Bang Lamung district. It had been there since around 9.30 a.m., according to witnesses.
When pressed further, Mr. Ma admitted to transferring 200,000 yuan in cryptocurrency from a crypto wallet to the alleged abductor because he was concerned for the safety of his wife and brother.
Mr Ma, speaking through an interpreter, stated that he and members of his family will visit Thailand in May 2022. He opened a restaurant in North Pattaya, but it was closed down soon after.
He stated that the family was now living in a rented house that cost 55,000 baht per month, but he did not reveal any information about his other businesses or partners.
Meanwhile, on Tuesday arrest warrants were issued for four immigration officers accused of kidnapping a Chinese man and a Thai woman and extorting 30,000 tether crypto coins worth approximately 1 million baht, according to deputy police chief Pol Gen Surachate Hakparn.
On March 20, the Chinese man, whose name was not released, and his Thai interpreter, Namee Sae Lee, filed a complaint with Din Daeng police.
They claimed that on March 10, they were kidnapped from a house in the Din Daeng area and driven to a house in Soi Prachasongkroh 2, also in the Din Daeng area. The men extorted 30,000 USDT, the tether stablecoin pegged to the US dollar, from them.
Police detained three men suspected of involvement on Monday night. They were arrested and taken to the Din Daeng police station for questioning. They were interrogated separately. Everyone denied any involvement.
According to Pol Gen Surachate, police investigators discovered that some police officers were also involved.
Din Daeng investigators obtained arrest warrants for four police officers from the Central Criminal Court on Tuesday morning for Corruption and Misconduct Cases.
According to sources, the arrest warrants were issued for two police inspectors and two non-commissioned officers. They are all employed by the Immigration Police Bureau.
According to a source, three of them had reported to their commanders and were being questioned. One of them had not.
Police Arrest 3 Chinese Gangsters for Kidnapping and Extortion