OPEC+ Likely To Keep Output Cuts Despite Strong Oil Market Conditions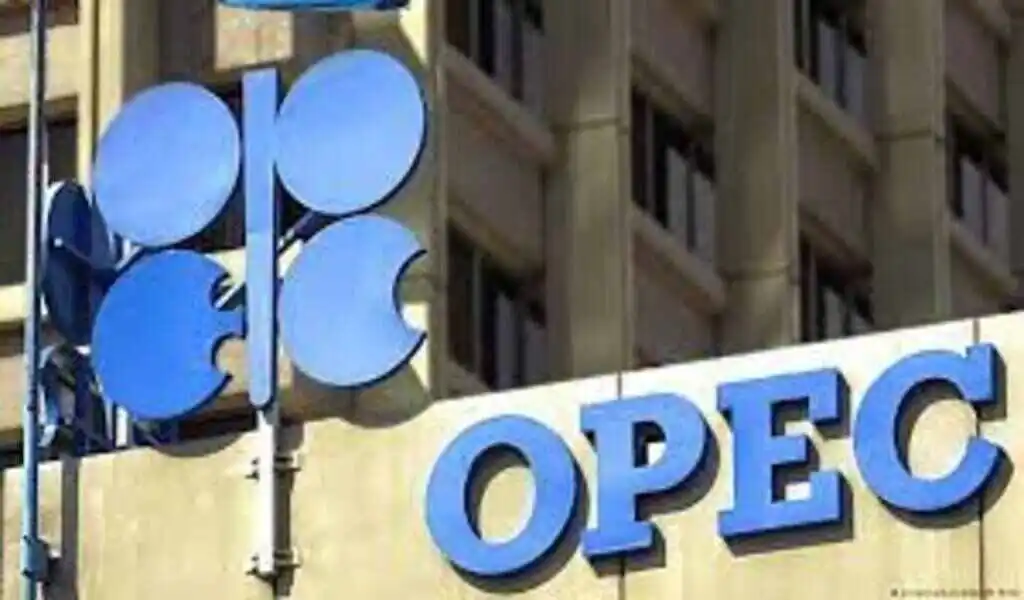 (CTN News) – Oil prices have fallen to their lowest point in over a year due to market turmoil recently, yet Opec+ is predicted to extend its output cuts.
23 countries have cut oil production, causing global financial markets to panic. It's a "wait and see" approach from government and regulators.
The US and Swiss banking crises led to Brent's 15-month low. Since January, 7 percent has been lost.
International benchmark crude traded at $79.89 on Friday following Russia's invasion of Ukraine.
According to a note last month, macro-driven factors will prevent Opec+ from intervening in crude's price slump.
Non-fundamental drivers could have unintended consequences. Despite deteriorating balances, analysts say the group will continue backing the market.
Annual oil price
As Chinese oil demand grows in 2023, Opec further raises its forecast for zero-Covid regulations.
This year's crude demand estimate remained at 2.3 million barrels per day.
Oil policy is unlikely to change, according to S&P Global Commodity Insights.
China's jet fuel demand and Western gasoline demand will push [oil] prices higher in the second half of 2023.
In Opec, Haitham Al Ghais says one segment is growing "promisingly" while the other is declining.
At the CeraWeek energy conference in Houston, Mr Al Ghais said, "We are concerned more about the slowdown in Europe and the US relating to the financial situation and inflation."
In response to the Ukraine war, central banks raised interest rates aggressively last year to control inflation.
As a result of recent financial market turmoil, the US Federal Reserve raised interest rates by 25 basis points last month.
Recently, the European Central Bank raised interest rates by 0.5 percentage points without adjusting its monetary policy plans.
Even though the group is seeing "strong" demand in Asia and steady fuel consumption west of Suez, Opec+ may be reluctant to suggest further production cuts because it fears the market will perceive it as an indication of weak demand.
As of now, Opec+ oil fundamentals remain unchanged.
Global oil demand is expected to rise "sharply" this year due to pent-up Chinese demand and an increase in air traffic.
The agency said oil demand growth will "accelerate" to 2.6 million bpd in the fourth quarter.
US crude stockpiles and Russian production against sanctions led Goldman Sachs to lower its oil price forecast for 2023.
In the second half of next year, Brent is expected to trade at $97 a barrel, up from $94 now.
The OPEC previous projection was $100.
UBS forecasts positive long-term oil prices despite near-term volatility.
In the coming quarters, prices are likely to rise as Chinese crude imports and demand rise.
Last week, UBS strategist Giovanni Staunovo said fundamentals support a tightening of the oil market.
In the March 20-24 week, the US saw a large drop in refined product inventories due to China's recovery.
The Russian production cut is not evident in Russian crude and refined product exports, which are both up from February."
A month ago, Goldman Sachs revised its first quarter and 2023 full-year GDP growth forecasts for China from 2.7% to 6.0%. Growth last year was about 3%.
Oil prices could rise by around one per cent in 2023 as China's economy reopens, the investment bank predicted in January.
According to Carole Nakhle, chief executive at Crystol Energy, "oil markets are most likely getting pressure from the economic outlook, so much so that whether banks collapse will lead to a full-blown crisis is still unknown".
As the situation unfolds, Opec+ might delay output changes until more clarity is gained," she said.
Global economic growth is expected to be 2.9% this year, up from 2.7% previously, but the IMF warns that inflation and the Ukraine war will continue to weigh on the global economy.
SEE ALSO:
Huawei's 'Princess' Meng Wanzhou Claims Her Crown