Huawei's 'Princess' Meng Wanzhou Claims Her Crown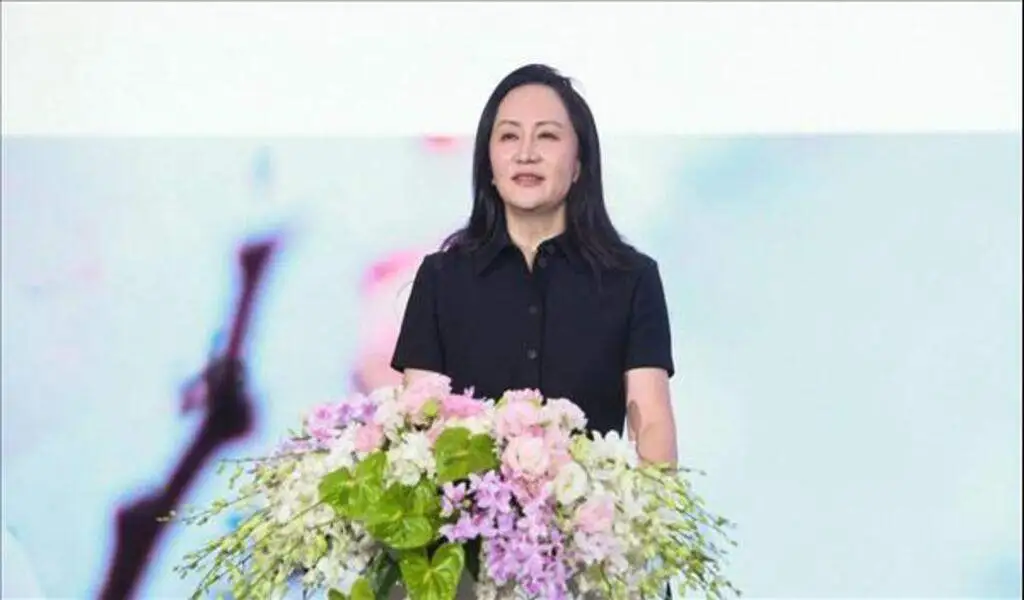 (CTN News) – Under US sanctions, Huawei's profits have plummeted, so Meng Wanzhou will take over as rotating chairwoman.
Huawei's supply chain has been slowed by Washington's pressure campaign, which has contributed to its losing top spot.
In a press conference following Huawei's announcement that 2022 net profits plummeted 69 percent, Meng struck a defiant tone.
We might not win, but being stuck in a deadlock, we've got no choice but to fight with all our might," she said.
Having been on the front lines of the tech wars for almost 30 years now, this 51-year-old is no stranger to it.
In 2018, she was arrested in Canada for allegedly hiding violations of US sanctions on Iran with affiliate Skycom.
As she fought extradition, she remained under house arrest in Vancouver for almost three years.
As of December 2022, all charges against her were dropped by the US Justice Department.
Over the past few years, Washington has repeatedly targeted for cybersecurity and espionage.
President Donald Trump effectively banned US companies from doing business with Huawei, and Joe Biden has slapped on more sanctions, including banning the sale of new Huawei gear here.
The US also controls and other Chinese companies' exports of sophisticated computer components.
Huawei says it has replaced thousands of US export bans with homegrown parts, but many of its 4G phones and gadgets still use US chips.
As a result, the company wants to expand and develop new supply chains.
Huawei's cloud business is a key growth area, Meng said.
As part of this project, the company is also developing telecom infrastructure for solar farms, is developing a driverless car, and is heavily investing in Africa and emerging economies in South and Southeast Asia.
Despite being Huawei's "princess," Meng is approachable and self-deprecating.
In Chinese media, her father Ren Zhengfei was the founder of Huawei, and she worked as a secretary for years.
It may have helped that she took her mom's surname from a young age.
He grew into one of the world's biggest suppliers of telecommunications hardware with just a few thousand dollars in 1987.
"He's a CEO at work, and a dad at home," Meng once told me, emphasizing that Huawei's success isn't determined by connections.
Since the early 2000s, Huawei credits Meng for reorganizing the company's financial and IT architecture.
According to a speech she gave at her former high school last year, Meng and other bookkeepers had to hand-bind the company's financial records initially.
Until September 30, Meng will lead the company.
The company also has two rotating chairs — Eric Xu and Ken Hu.
The company's future depends on its "collective leadership," Meng said Friday.
Is Huawei still a good brand?
Final thoughts on phones
Whether you're into photography or not, Huawei phones have relatively the highest-quality cameras. Regardless of the type of device you're looking for, is a great choice for any budget. Overall, it is okay to say that is a good brand which manufacture good quality phones.
SEE ALSO:
How To Use Shopify Discount Codes For Maximum Savings?