Despite a Quarterly Loss, Delta Air Lines Forecasts Profit For Peak Travel Season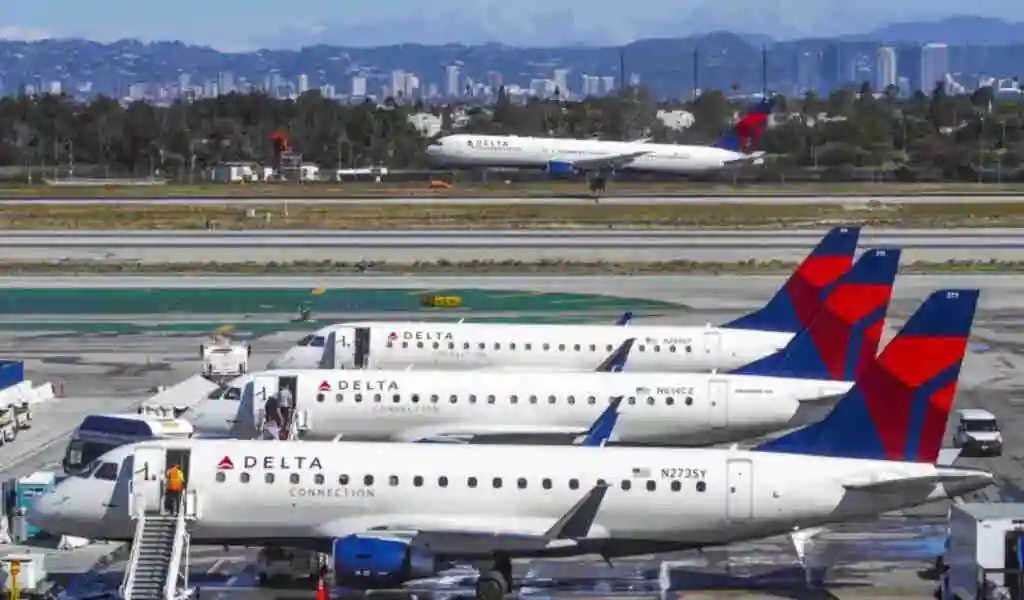 (CTN News) – Despite a larger loss than expected for the first three months of the year, Delta Air Lines forecast higher revenue growth and profits for the second quarter, indicating strong travel demand despite weakness in other sectors.
Ed Bastian, CEO of Ed Bastian & Company, brushed off the possibility of consumer spending declines on Thursday.
Air travel is a priority for consumers, Bastian stated in an interview. Although they may be pulling back in other areas of their business, I do not see this in our credit card data, nor do I see it in our reservations."
It is projected that sales will increase by 15% to 17% over last year, while adjusted operating margins will be 16% and adjusted earnings per share will range from $2 to $2.25.
According to Refinitiv, analysts expect revenue growth of 14.7% and earnings per share of $1.66 in the second quarter.
For the summer, the airline anticipates record advance bookings.
During the summer months, Bastian said the carrier will scale back its capacity expansion plans in order to improve reliability. Several airlines have experienced delays in the delivery of aircraft, staffing and training backlogs, and restrictions on the use of airspace.
In the second quarter, Delta Air Lines plans to expand capacity by 17%, but that won't bring it back to its 2019 levels.
We want to ensure that we do not exceed our capabilities."
By the end of the year, the airline should be able to reach capacity levels similar to those in 2019.
It is common for U.S. carriers to generate most of their revenue during the busy spring and summer travel season, and Delta  outlook indicates that travel demand will continue to strengthen, as well as its strong pricing power. In the United States, Delta Air Lines is the first carrier to report earnings.
On Tuesday, United Airlines is scheduled to report its earnings, while other airlines will report their earnings later in the month.
The following table shows Delta Air Lines performance in the first quarter, ended March 31, as compared with Wall Street expectations based on Refinitiv's consensus estimates:
As a result, Delta Air Lines reported a net loss of $363 million, or 57 cents per share, citing, in part, the signing of a new four-year pilot contract that includes a 34% increase in pay for pilots.
The company reported a net loss of $940 million, or $1.48 per share, in the year-ago period when travel demand was still recovering and the company reported a net loss of $940 million, or $1.48 per share, in the period.
Taking into account one-time items, the company reported net income of $163 million, or 25 cents per share, compared to a loss of $748 million, or $1.23 per share, in the first quarter of 2022.
Flights were grounded due to winter storms, which led to an increase in unit costs, excluding fuel, of 4.7% over the previous year.
The company's corporate bookings have been improving, with domestic sales in March returning to 2019 levels by 85%. According to Delta Air Lines, its co-branded credit card partnership with American Express contributed $1.7 billion to its loyalty program in the last quarter, up 38% from last year.
According to the airline, revenue from first class cabins was outpacing revenue from standard coach cabins.
SEE ALSO:
$8.2 Billion Emerson Buys National Instruments