Rev Up Your Ride With a Custom Yamaha Graphics Kit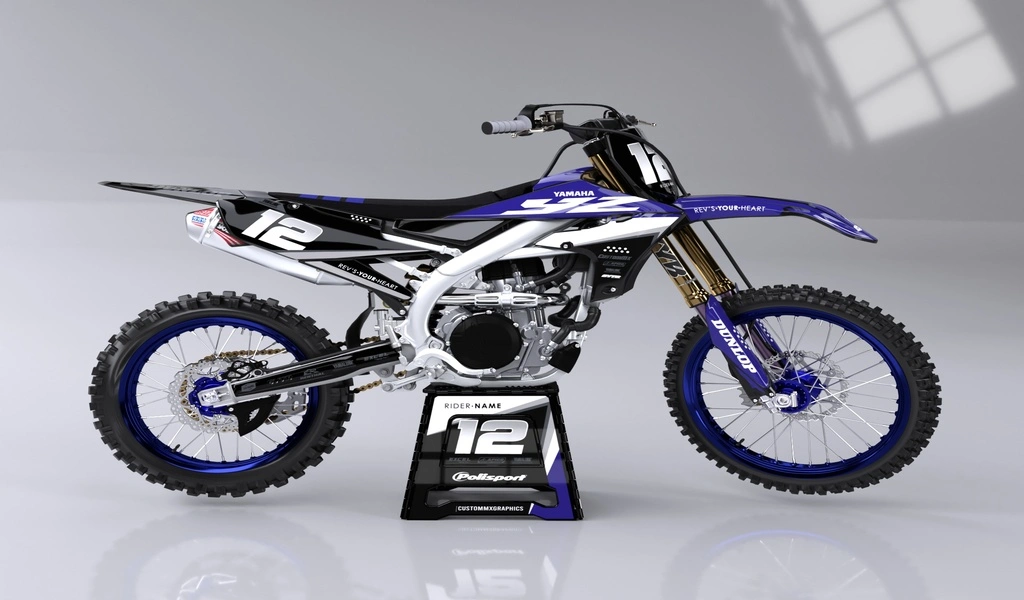 Experienced riders love Yamaha dirt bikes. After all, they're reliably listed among the top brands for everyone from complete beginners to motocross racers.
Because riders at all levels take pride in their bikes, it should come as no surprise that many find ways to customize their Yamahas not just through performance enhancements but also aesthetically.
Read on to find out how to rev up that ride with a custom Yamaha graphics kit.
Finding and Ordering a Graphics Kit
Not all graphics kits are created equal, so riders who want maximum impact need to buy a custom Yamaha graphics kit from a reliable vendor.
Well-made decals will last for at least five years, and in that time, they'll maintain their color and protect the bike's plastic beneath.
Riders don't just need to find quality products, though. Graphics kits are manufactured for specific makes and models of bikes, so they also need to focus on finding a vendor that sells stickers specifically for Yamahas.
Look through the company's catalog to be sure that decals are available for the specific bike in question before deciding where to place an order.
Feeling Overwhelmed By the Options?
Because there are so many graphics kit manufacturers and each of them carries such a wide range of decals, riders sometimes find themselves feeling overwhelmed by the options.
They should take the time to figure out exactly what they want from the graphics kit.
For maximum protection for the bike's sensitive plastic, a full kit with a universal background is great.
However, riders on a budget may not be able to purchase full graphics kits. For them, radiator shroud kits or trim kits can offer many of the same aesthetic benefits at lower prices.
How to Apply Graphics
Thankfully, while choosing a graphics kit can be challenging, applying it won't be. Here's what to do:
Get all of the plastic completely clean.
Check the graphics kit to make sure everything is there and it all fits.
Starting with the largest decal, peel off the backing slowly while sliding it into place on the bike.
Smooth out bubbles using a hand or a blunt, flat edge.
Apply heat using a heat gun or a hair dryer to set the adhesive.
Repeat for all the other graphics in the kit.
Having trouble getting the old decals off? Some people use products like paint removers, acetone, or specialized label removers.
Others make use of heat again, first blow-drying the decal before attempting to remove it to loosen up the adhesive and get it all off in one try. Either way, be sure to clean the surface thoroughly.
When to Replace a Graphics Kit
High-quality graphics kits keep looking great for years as long as they're correctly installed. However, riders will still need to replace them eventually as the sun, wind, dirt, and debris all take their toll.
Start looking for a new graphics kit when the decals already on the bike begin to curl at the edges or show signs of yellowing or hardening.
Of course, it's also perfectly fine to replace decals just because the old ones got boring or, even better, because the rider got a sponsorship or joined a new team.
Just be sure to purchase decals from a reliable brand and follow all of the same advice given above for first-time buyers and graphics applicators.
Related CTN News:
Best Car Insurance For High-Risk Drivers In 2023: A Comprehensive Guide
Peugeot e-2008 Electric Car Will Be Launched In Thailand In March
Tesla Halts 'Full Self-Driving' For Safety Reasons