The Land of Smiles: Why Thailand is the Ideal Destination for Foreign Film Productions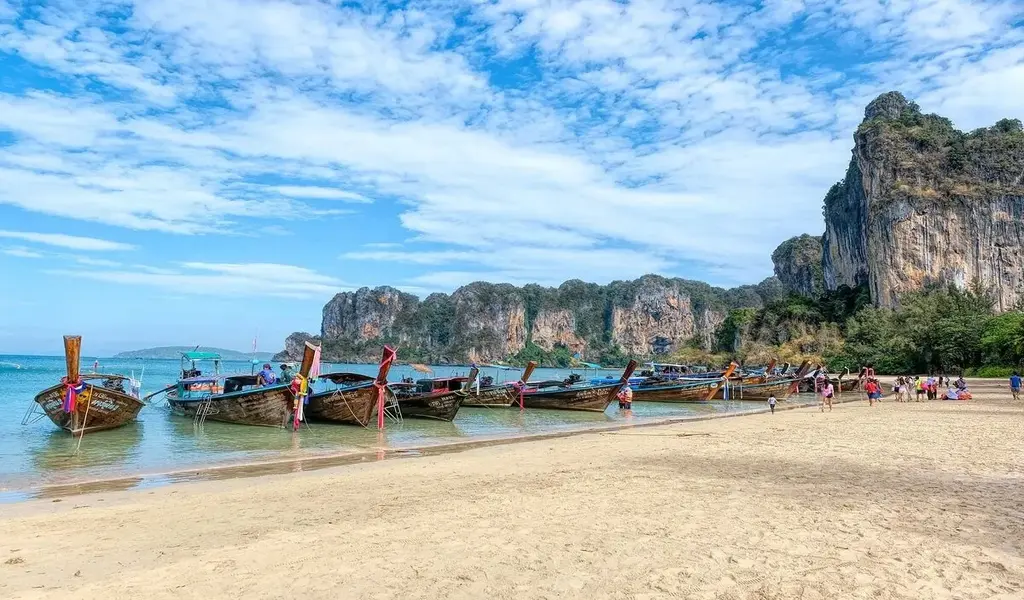 Thailand has become a hotspot for foreign filmmakers, with a growing number of productions choosing to film in this Southeast Asian country.
In fact, in 2021 alone, the Thai film industry contributed over 19 billion baht ($625 million) to the country's economy, a testament to the country's growing popularity as a filming destination.
But what makes Thailand so appealing to filmmakers from around the world?
Here are just a few of the many reasons why Thailand is the perfect destination for foreign filmmakers:
Stunning Locations:
Thailand is home to a diverse range of locations, from bustling cities to pristine beaches and lush jungles. Recent productions such as Netflix's "The Serpent" and "The Greatest Beer Run" starring Zac Efron have showcased the beauty and versatility of Thailand's locations.
Skilled Workforce:
Thailand has a well-established film industry, with a talented and experienced workforce that can provide all the necessary support services for a successful production. From crew members to actors, Thailand has a wealth of talent to draw from.
Government Support: The Thai government is committed to supporting the film industry, offering a range of incentives to attract foreign filmmakers. These include tax breaks, rebates, and streamlined permit processes, making filming in Thailand a cost-effective option for productions. One such incentive is the Thailand Film Incentive, which offers up to 20% cash rebate for qualifying foreign productions with a minimum of $1.4 million USD local spend. The process itself is fast and transparent, with most productions receiving the rebate within 3 months after being approved. This, alongside other initiatives designed to support the industry, has led to an upward trend of foreign film and TV productions in Thailand.
Favourable Weather Conditions: Thailand has a tropical climate with warm temperatures and sunshine almost all year round, making it an ideal location for outdoor filming. In addition, Thailand has two distinct seasons – the dry season and the rainy season – providing a range of options for filming schedules.
Cultural Diversity: Thailand's rich cultural heritage provides a wealth of material for filmmakers, including traditional dance and music, stunning temples and palaces, and fascinating festivals and rituals. Hollywood Films such as "Mortal Kombat" and "The Beach" have made use of Thailand's stunning scenery and unique cultural offerings.
What about Rules and Regulations?
While filming in Thailand is generally straightforward, foreign filmmakers must comply with local rules and regulations.
This includes obtaining the necessary filming permits, adhering to local laws, and respecting Thai cultural customs.
It's recommended that foreign filmmakers seek the assistance of a local production company to help them navigate these issues.
A local film production company can provide guidance on obtaining permits, securing locations, hiring local crew, and ensuring compliance with local laws and regulations.
With the help of a local production company, foreign filmmakers can focus on their creative vision and ensure their production is a success.
Related CTN News:
Taiwan Plans To Offer $165 Per-Visitor To Spend Time There
Thailand's Tourists Required To Pay Tourist Fee Of Up To US$9
Officials Predict 12 Million Tourists To Visit Phuket This Year