Fugitive Crypto Mogul Do Kwon Arrested in Montenegro After $40bn Implosion of Terra and Luna Tokens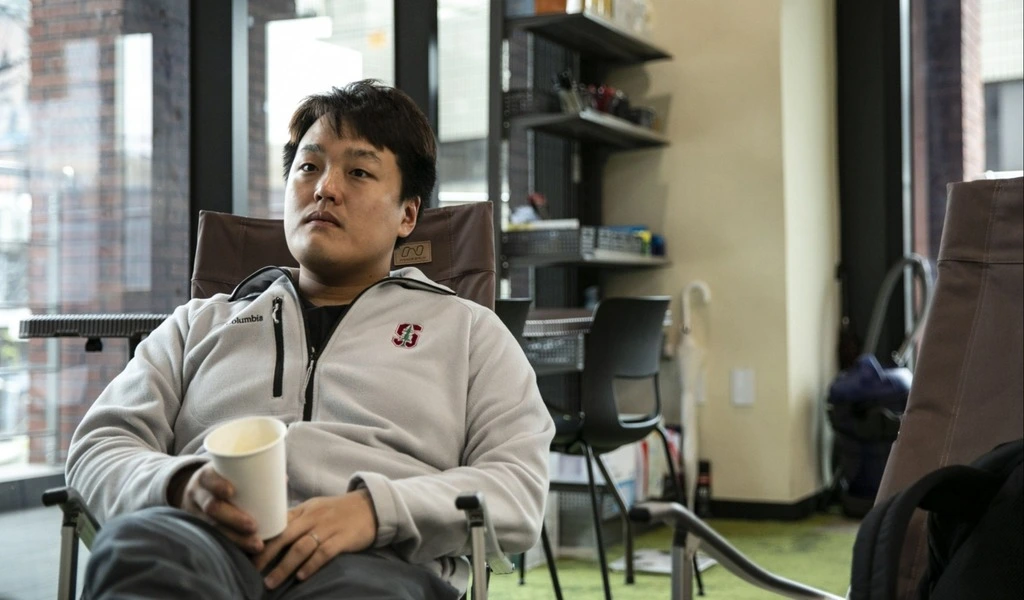 (CTN News) – Do Kwon, a South Korean crypto entrepreneur, was detained in Montenegro and extradited to the United States hours later, where he was charged with fraud for his role in the $40 billion collapse of the terraUSD and luna digital coins last year.
Do Kwon Accused of Defrauding Customers with Misleading Claims about Terra Blockchain
In a 12-page indictment made public on Thursday, US prosecutors have accused Do Kwon of fraud against cryptocurrency investors by "misleading those individuals about aspects of the Terra blockchain, including its technology and the extent to which users had adopted it."
Do Kwon is accused of making false statements in a television interview in October 2019 and a social media post in February 2020, leading to his indictment on eight criminal counts, including securities, commodities, and wire fraud.
Do Kwon's attorney did not immediately return a call seeking comment.
The interior minister of Montenegro, Filip Adzic, tweeted earlier on Thursday that "the former cryptocurrency king" was held by police at Podgorica Airport due to having forged travel credentials.
A spokesperson for the US attorney for the Southern District of New York declined to further on the issue beyond saying that the agency would seek to extradite Kwon.
Many of the most prominent companies in the cryptocurrency business were swept up in the aftermath of last year's terraUSD coin meltdown.
The inability of local authorities to track down Do Kwon, co-founder of Terraform Labs, following charges of fraud and violations of capital markets law, spurred an international manhunt.
After departing Singapore, where Terraform is located, South Korean investigators stated last year that he had traveled through Dubai to an unidentified country, thought to be Serbia. Likewise, South Korea canceled his travel documents. The official identification, Adzic said, is still pending.
TerraUSD Coin Collapse Leads to Do Kwon's Arrest in Montenegro
Hundreds of thousands of investors lost money when terraUSD and luna currencies collapsed. Many got involved because of a scam that promised a 20% annual return on terra coin loans.
Stablecoin TerraUSD aims to bridge the gap between the fiat and cryptocurrency markets. In the interim between cryptocurrency transactions, traders keep them as a safe investment.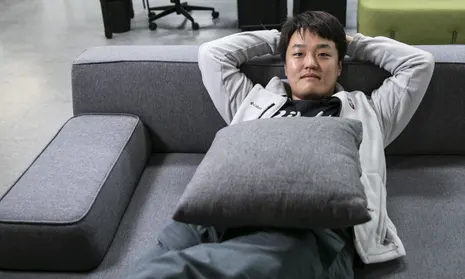 However, terra was designed to be kept in check by computational coding rather than by physical assets, while most cryptocurrencies simply track the dollar's value one for one.
The US Securities and Exchange Commission has also filed suit against Do Kwon and Terra, alleging that they conspired to defraud investors of billions of dollars by selling unregistered digital assets.
According to the SEC, the fraudulent activity was active between April 2018 and May 2022.
Do Kwon and Terra Sued by US SEC for Allegedly Arranging Cryptocurrency Fraud
Several prominent cryptocurrency firms, like Celsius and Three Arrows Capital, went bankrupt after the spectacular collapse of terraUSD's peg in May last year.
Global regulators' concerns that the stablecoin business offers stability threats to traditional finance as crypto increasingly integrated into conventional payment channels were exacerbated by the terraUSD crash.
A red notice was issued by Interpol in September, requesting that law enforcement agencies around the world apprehend Kwon, the CEO of Terraform. Do Kwon has not revealed his whereabouts since he went missing, but he has not stopped making statements on social media.
Neither Terraform nor the Montenegrin Ministry of the Interior responded quickly to calls for comment.
Related CTN News:
What Is An API? Understanding APIs And Their Importance In Today's Digital Landscape
The Internet Of Things (IoT): Connecting Devices For A Smarter World