Enhancing Your Betting Experience: A Comprehensive Guide to the Betway App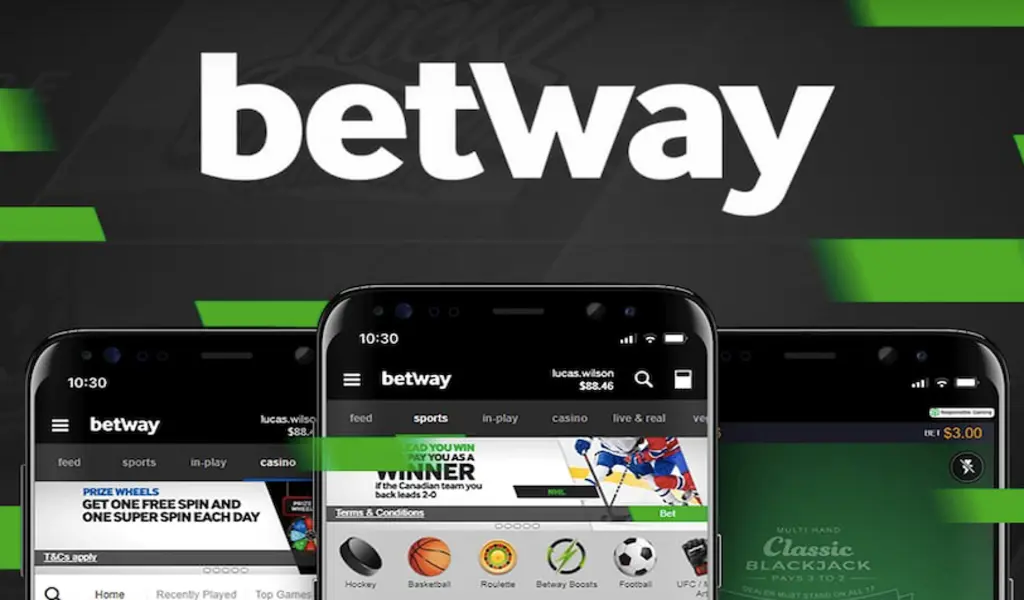 Betting has become a popular pastime for people around the world, and with the advancement of technology, betting is no longer restricted to traditional brick-and-mortar betting shops.
Today, betting can also be done online through mobile applications, and one of the most popular betting apps in the market is Betway.
Betway is a leading provider of online sports betting and casino games, and their app is known for its user-friendly interface and convenient features. In this blog, we will guide you through using the Betway app and show you how to enhance your betting experience.
Getting Started with Betway App
First of all, you need to download the Betway app on your mobile device. The app is available for both Android and iOS devices, and you can download it from the app store or from the Betway website. Once you have downloaded the app, you can create your account by providing your personal information. You will also be required to verify your identity before you can start betting.
Finding your Way Around the App
The Betway app has a user-friendly interface, making it easy for users to navigate and find what they are looking for. Upon logging in, you will be directed to the home page, where you can select from three main categories: Sports, In-Play, and Casino. Within each category, you will find a wide range of betting options. For example, in the Sports category, you can place bets on football, tennis, cricket, and many other sports events.
Placing Bets with the Betway App
To place a bet, simply select the sports event or game you want to bet on, choose your betting market, and enter your stake amount. Betway offers a range of betting options, including single bets, multiple bets, and system bets. In addition, the Betway app also has a cash-out feature that allows you to close your bet before the end of the event, giving you the option to take your profit or minimize your loss.
Using the Live Streaming Feature
One of the best features of the Betway app is its live streaming option, which allows users to watch live sports events directly on their mobile devices. To access the live streaming feature, simply select the In-Play category, choose the sports event you want to watch, and click on the live streaming button. Betway offers live streaming for a wide variety of sports events, including football, basketball, and tennis.
Taking Advantage of Promotions and Bonuses
Betway offers a range of promotions and bonuses for their users, and you can take advantage of these offers to enhance your betting experience. For example, Betway offers a welcome bonus for new users, as well as regular promotions for existing users. To view the available promotions, simply click on the Promotions tab on the home page. Additionally, you can also opt-in to receive promotional emails from Betway.
Are you tired of the traditional method of betting on sports events? Do you want to step up your game and get better odds for a larger payout? Then, the Betway app is the perfect solution for you. This betting app has taken the world by storm and has changed the way people place their bets. In this comprehensive guide, we will give you a detailed overview of the Betway app and how to use it to enhance your betting experience.
First and foremost, downloading the Betway app is a quick and straightforward process. The app is available for download both on the App Store for IOS users and the Play Store for Android users.
Once you have downloaded the app, you can proceed to create an account by filling in your details. Additionally, you can log into the app using your Facebook account, which adds an extra layer of convenience. After creating your account, you can proceed to explore all the features offered by Betway.
One of the unique features of the Betway app is the in-play betting feature. This feature allows you to place bets on a sporting event while it is going on. This means that if you missed the opportunity to place a bet before the event began, you can still do so as the event is taking place.
This feature is excellent for those who love betting on sports and want to increase their chances of winning by placing bets during the sporting event. The in-play betting feature is available for most sports events, and the app updates in real-time, providing you with accurate scores and statistics.
Another exciting feature of the Betway app is the live streaming of sports events. You can watch live sporting events on the app and place in-play bets as you watch the game live. This feature adds an extra layer of excitement to your betting experience as you can see the action firsthand and place your bets accordingly. The quality of the live stream is excellent, and you can personalize the settings to your preference.
The Betway app also provides users with a user-friendly interface that is easy to navigate. The different betting options are well organized and accessible, making it easy for users to place their bets. Additionally, the app provides a vast array of sports events to bet on, including soccer, basketball, tennis, hockey, and baseball. The app also includes e-sports events, providing a massive range of options for users to explore.
Betway offers users different deposit and withdrawal options, including debit/credit cards, PayPal, Skrill, and Neteller. This means that users can choose their preferred payment method when depositing and withdrawing their funds. Additionally, users can access the app in different languages, including Spanish, German, Italian, and French, making it accessible to users worldwide.
Lastly, Betway provides users with a secure and safe betting platform. The app uses SSL encryption technology to protect its user's data and transactions. Betway is also licensed and regulated by the Malta Gaming Authority, ensuring that users have a safe and fair betting experience.
Conclusion:
Overall, the Betway app is a highly recommended platform for online sports betting and casino games. With its user-friendly interface, convenient features, and exciting promotions, the Betway app offers a seamless betting experience for users.
Whether you are a seasoned bettor or a newbie to the world of betting, the Betway app has something for everyone. So why not download the Betway app today and start betting on your favorite sports events and casino games?
In conclusion, the Betway app provides a unique and exciting betting experience. The app's in-play betting and live streaming features set it apart from traditional betting methods.
The user-friendly interface, vast array of sports events, and secure betting platform make it an excellent option for users worldwide. Join the millions of users worldwide who have enhanced their betting experience by downloading the Betway app today.
SEE ALSO: AMD To Acquire AI Startup Nod.ai To Strengthen Software AI Capabilities