Use Cases for Mobile Tracker Apps Worldwide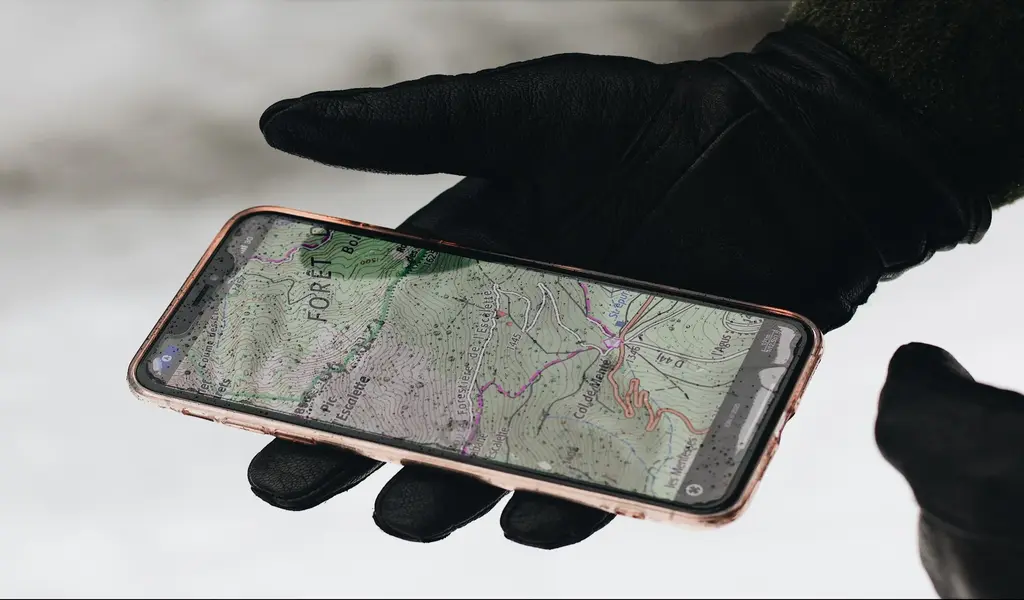 As denizens of the digital world, we use our mobile gadgets for a slew of functions, including communication and entertainment purposes. However, sometimes situations arise when a smartphone can be viewed as a beacon to determine a person's location and thus significantly help to ensure their safety.
This is where a tool like an online mobile number tracker comes into the picture and, if used responsibly, can turn the situation around to the benefit of you and your loved ones.
How to Trace a Mobile Phone Number's Location in the US
For those in the US who do not want to delve too deeply into the world of online tracking, it is worth noting that having only a phone number significantly limits the scope of information that you can retrieve about a target gadget compared, for example, with solutions for monitoring almost all phone activity.
However, this requires direct access to a smartphone or knowledge of related data, such as iCloud credentials, which is often not an option. Therefore, mobile tracker free use is very popular in the United States.
Another possible way is to find your contact on Google Maps. Please note that this live mobile location tracker online requires sharing permission, which is granted/managed as follows:
Install/login to the Google Maps application on your gadget.
Click on the bubble with a photo (account).
Click Location Sharing. Here, you can give or revoke permission to monitor a location to certain phone numbers and adjust the tracking duration.
Tracing a Mobile Phone Without Phone Number in Canada
Canadians are no strangers to third-party apps, too, as they offer a tapestry of benefits compared to free-to-use services. In fact, there are plenty of the latter online, but typing your needed phone number into a mobile tracker free will only provide you with the info such as phone type (fixed line or mobile), operator, area code, etc.
But will it be able to promptly enlighten you with the exact whereabouts of your child or boyfriend at the moment? That's out of the question.
Instead, many would prefer exact GPS tracking services, although prepaid, or, at the very least, attempt to spot the device through Google's Find My Device service or Find Devices on iCloud.com.
For Android detection, one may follow the following steps:
Sign in to a Google Account on the target device, turn on Location and Find My Device.
Visit Android.com/find to detect such a gadget. There, you will find the approximate location and can send a signal or block/clear the gadget in case of loss.
For iOS gadget detection, the steps are the following:
Visit icloud.com/find.
Click on Where's My Device. Device management options are similar to the Android ones.
Additionally, you may set up a Family Access group with your close ones to track each other location through a free mobile tracker login.
You can tune location-sharing settings in the Find My app on the iPhone as well.
Tracing a Mobile Phone and Its Location in Australia
And how things stand with mobile phone tracking Down Under? Even though the area may be notoriously known for its creepy crawlies (which adds to a greater necessity of keeping in touch with your loved ones), the situation looks pretty standard when it comes to the choice of tools for online monitoring.
First, the free mobile tracker online – Phone Number Track – which is also popular in Canada and the US helps locals to derive the same exact information as described in the above section about Canada.
Although equipped with a large database, this solution, once again, often turns out insufficient if more extensive data is required.
To this end, many also revert to free stealthy solutions packed with basic features, such as Mobile Tracker Free. Although it may not be somehow inferior to expensive third-party apps such as uMobix in terms of instant live audio and video streaming, keylogger, etc.,
it performs well as a GPS mobile number tracker. Once again, everyone makes their choice based on costliness and relevance to their needs, as there's a great variety of online apps to choose from, even those being installed on our gadgets from the onset.
Finding Someone's Location by Mobile Phone Number in India
Being a tech-inquisitive country, it is unsurprising that the opportunity to download mobile tracker free and be in touch with loved ones is gaining traction in India.
In addition to the ubiquitous Google Maps, other paid and free services are also popular here, such as Mobile Tracker Free and GEOfinder.mobi (the first is intended for Android-only tracking, the second one – for any operating system). In addition to geolocation, users can count on such handy features as
messenger monitoring,
call tracking,
regular screenshots, and more.
Thus, one can easily choose and switch between various options – free or paid, requiring zero access or demanding one-time access to set up an app – all depending on one's circumstances and desired level of inquisition.
FAQ
How do I track my boyfriend's phone location?
It is possible to track the phone's location using built-in services such as Google Maps, Find My, or using third-party programs that should be installed and launched to start tracking. Also, some programs are able to find the location of a gadget using just a mobile phone.
However, it should be remembered that tracking other people's gadgets can be an invasion of a person's privacy, and it will be much better if such monitoring is carried out by mutual agreement, for example, using the Family Sharing service.
What are the free apps to track a cell phone?
Yes, it is possible to track a cell phone from a free app. These include Mobile Tracker Free, Google Maps, or Find My. Sometimes, paid services offer their (new) clients the opportunity to have a free trial period.
Can I track someone's phone without them knowing for free?
It can be a tricky task to track someone's phone without them knowing in general. Most free applications notify the owner of the target device that someone wants to start monitoring their location and/or requires permission to start.
However, there are a number of stealthy solutions on the market that, although they come at a price, offer to maintain anonymity.
Which app is free to spy on my partner's phone?
If you want to track down your loved one's phone only knowing their location and do it for free, pay attention to services like Find My, Google location services, or GEOfinder.mobi. The latter has a paid subscription and includes other useful features, but new users may get a free trial.
SEE ALSO: How to Select Your Favourite Faces in Group Photos Using the Pixel 8's Best Take