What Football Accounts to follow on TikTok ?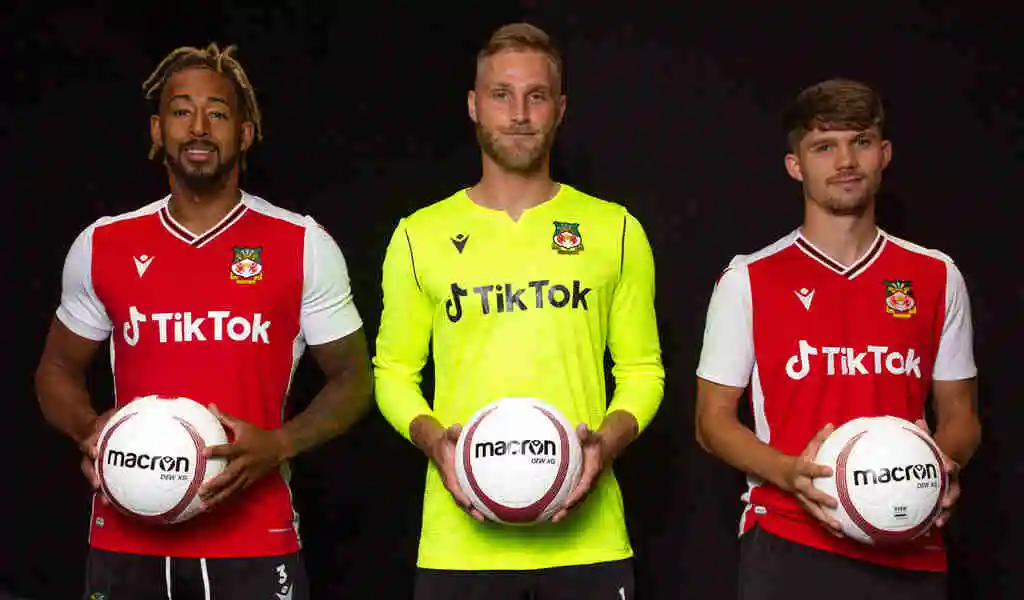 TikTok is getting more and more popular among people all over the world from day to day. There are so many channels, any of you can find the favorite one for yourself. Animals lover's, beauty lover's, celebrity lover's, music lover's, sports lover's channels and many many others all in here to entertain you. Choose yours and enjoy! And today we are going to figure out the most popular football channels on Tik Tok. Football lovers, get it!
Before beginning exploring the football world of TikTok, take the piece of advice for pro TikTok users. Probably you have ever wondered : how to get a video without a watermark? The answer is very simple – use https://qload.info/. This service can make the content in other social media brighter and more comfortable for you. It's totally free. Try it!
Barcelona
Barcelona is one of the most followed clubs on TikTok. According to some reports, no one else has such famous ones. This can be explained at least by the fact that the club's specialists mastered this social network more than a year ago. So they can be called pioneers to some extent. And there is also Messi – one of the most popular players on the planet, who attracts fans to the Football Accounts. He has not yet started his own profile, so you can follow him on TikTok of his club.
Real Madrid
It looks like El Classico exists now not only in reality. In TikTok, just like in the Spanish Liga every season, Real Madrid and Barcelona are trying to figure out who will be the toughest this time. The content of Real Madrid is no worse than that of Barcelona. It seems to be nothing too original, but still makes fans hang for a long time.
Liverpool
The English team Liverpool has their country's most followed club on TikTok. And their Football Accounts is really very original. Unlike previous examples, even the standard cut scenes from the game are edited in a more original way with humor or special effects. This makes the Football Accounts stand out among colleagues.
Bayern
Bayern, the most distinguished club of all the previous ones. In May 2020, the club signed a cooperation agreement with TikTok and is now, to some extent, its ambassador, so the German club is likely to gain popularity around the world.
Borussia Dortmund
SMM-specialists of the Borussia Dortmund club are not very active in their Football Accounts. In addition to this, the content is not unique for each user, it is rather only for fans. However, there is something about the account that makes Borussia Dortmund stand out. The fact is that Borussia accompanies the video with its players with links to their pages on Wikipedia. So now, if a person who is far from football suddenly sees the publications of the club from Dortmund in his recommendations, he will be able to learn a lot of new things about the club and the players.
Let's also speak about football stars in the TikTok world!
Let's start with Alphonso Davis
Davis is the top soccer star on TikTok. The player has a lot of content in the profile, and it is really diverse. Here are funny sketches, and challenges, and videos from training. He grows the audience. Davis has everything to become the new star of the youngest generation. The title of the best young player in the Bundesliga, good physical performance, and, of course, the popular TikTok.
Robert Lewandowski
Robert Lewandowski is the star of German Bayern, so after the club, as we remember, reached an agreement on cooperation with TikTok, the football player immediately registered on the social network. You can go to his Football Accounts as a minimum for the sake of his dancing. Well, for football fans, of course, there will be something to see.
Sergio Ramos
Here's who really enjoys being on TikTok. He does not follow trends, but sets his own style, posting funny videos from workouts and from home. Fans and just TikTok users have the opportunity to look at Ramos not as an athlete, but as a person.
Also Check:
5 Best places to Buy Instagram Followers Australia (Real & Active)
Where to Find Genuine Instagram Followers and How to Use Them
Why is it Important to Increase your Instagram Followers
How to Use Instagram Hashtags to Rule Instagram in 2022