Trump's Campaign Garners $20 Million Amid Legal Challenges And Indictment Controversy
(CTN NEWS) – Former President Donald Trump's campaign spokesperson announced on Saturday that Trump had garnered approximately $20 million in the past three weeks, a period that closely aligns with his indictment in federal and state lawsuits linked to his unfounded claims about the 2020 election being unlawfully taken from him.
Since his appearance in an Atlanta, Georgia court on Thursday, where his booking photo was taken for a racketeering and fraud case.
Trump's earnings have totaled $7.1 million, according to Trump's spokesperson Steven Cheung, as conveyed on the platform now referred to as X, formerly known as Twitter.
Trump's Campaign Gains Record $4.18 Million in a Single Friday as Legal Challenges Mount
Cheung reported that Friday alone brought in $4.18 million for Trump, marking it as the most financially fruitful day of his campaign up to this point.
Having been elected as president in 2016 and subsequently defeated by Democrat Joe Biden in 2020, Trump is vying for the position of President within the Republican Party once again.
Presently, Trump confronts four indictments linked to his baseless assertions about the election and the assault on the United States Capitol in Washington, D.C. by his supporters on January 6, 2021.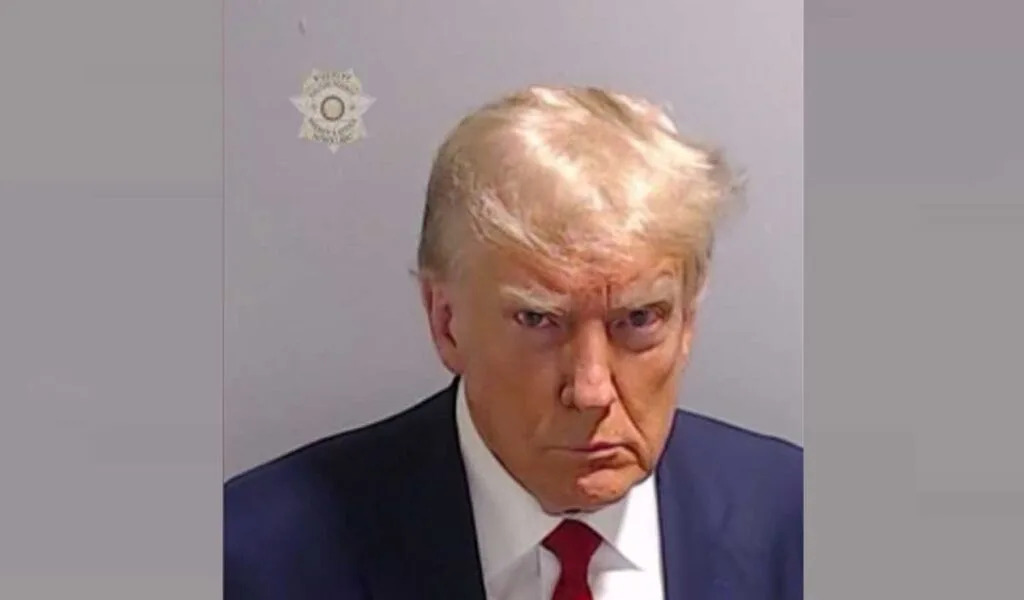 On August 15, a Georgia grand jury indicted Trump after an investigation into his efforts to overturn the state's 2020 election outcome against Biden, led by Fulton County District Attorney Fani Willis.
On August 3, he entered a plea of not guilty in a federal court in Washington to charges put forth by Special Counsel Jack Smith, which allege that he schemed to defraud the United States by obstructing Congress from certifying Biden's triumph in the 2020 election and thereby depriving voters of their right to a fair election.
Furthermore, he has pleaded not guilty to accusations involving the improper storage of classified documents after leaving office and the manipulation of business records in a New York lawsuit concerning the payment of "hush money" to adult film actress Stormy Daniels prior to the 2016 presidential election.
House Judiciary Committee Republicans Seek Clarifications on Indictment of Trump and Associates
Meanwhile, Republican members of the House Judiciary Committee made a formal request on Thursday for Fulton County District Attorney Fani Willis to provide clarifications regarding her decision to indict former President Donald Trump and his associates.
The letter, addressing Willis, expressed concerns about potential political motivations surrounding the indictment, stating,
"Your indictment and subsequent legal proceedings involve significant federal interests, and the circumstances surrounding your actions raise serious questions about the potential political bias behind them."
Last week, Willis announced her intention to charge Trump and 18 of his associates with conspiring to "engage in criminal enterprise" aimed at overturning the outcome of the 2020 election.
The extensive 98-page indictment presented by Willis lists several actions that she claims contributed to the alleged conspiracy.
These include tweets from Trump encouraging people to tune in to televised hearings on Georgia legislative oversight, as well as a text message from former White House Chief of Staff Mark Meadows requesting phone numbers.
In their communication to Willis, the House Judiciary Committee Republicans questioned the rationale behind pursuing legal action against Trump and his associates.
They cited various instances that they believe suggest a "politically biased" approach in prosecuting the former president.
Notably, they pointed to Willis' launch of a campaign fundraising site that prominently featured her investigation into President Trump, which coincided closely with the indictment.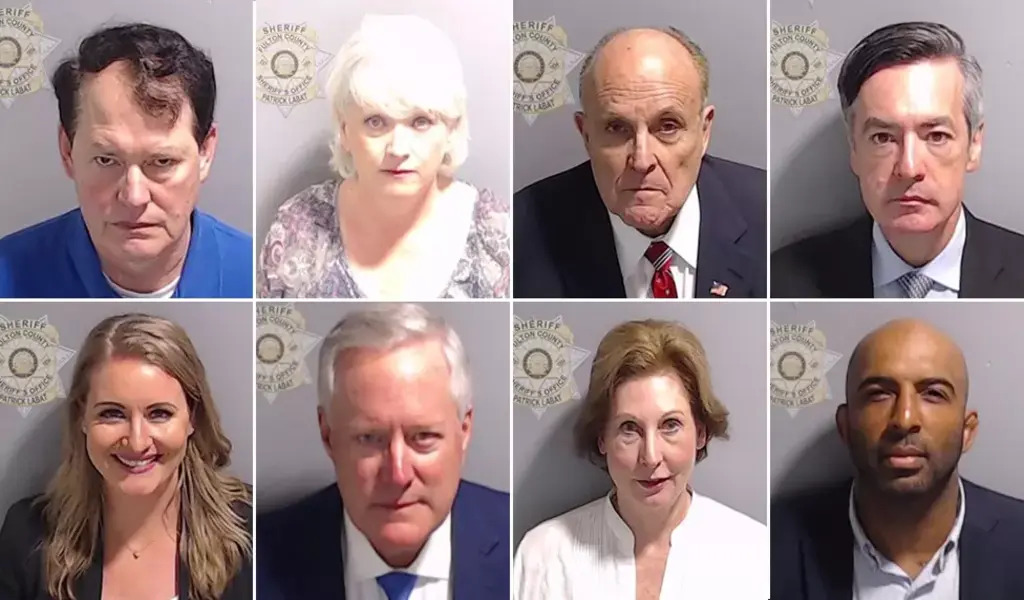 Republicans Raise Concerns and Request Federal Oversight Amidst Indictment Controversy
The Republicans also highlighted statements made by Emily Kohrs, the forewoman of Willis' special grand jury, who publicly expressed excitement about the prospect of subpoenaing Trump and having him testify.
They also pointed to the release of a list of criminal charges against Trump by Fulton County's superior court clerk, which was later characterized as a "mishap" that accidentally made its way into the press queue.
The letter raised concerns about Willis' use of state criminal law to regulate the actions of federal officials, such as Trump and Meadows, while they were performing their official duties.
This prompted the Republicans to argue for federal oversight of the indictments issued in Georgia.
They also inquired about the involvement of DOJ Special Counsel Jack Smith in the case and questioned whether there was coordination between Willis' office and Smith during the investigation.
Citing media reports, the letter noted that both Willis' office and Special Counsel Smith had interviewed many of the same witnesses and reviewed similar evidence as part of their respective processes.
This led the House Judiciary Committee to express interest in investigating whether federal law enforcement entities or officials played a role in influencing Willis' decision to indict.
Consequently, House Republicans demanded that Willis furnish all documents pertaining to her office's use of federal funds, communications with the Department of Justice (DOJ) and Special Counsel Smith, and any correspondence between her office and federal agencies related to the investigation into Trump and his associates.
They set a deadline of September 7 for the submission of these requested documents.
RELATED CTN NEWS:
Saudi Arabia Introduces New Temporary Work Visa To Meet Short-Term Labor Demand – Details Here!!
Landmark Decision: Texas Judge Blocks Ban on Gender-Affirming Medical Care for Minors
Hong Kong Police Arrest 11 in HK$124 Million Laundering Crackdown via 52 Bank Accounts