Former US President Trump Endorses Jim Jordan for House Speaker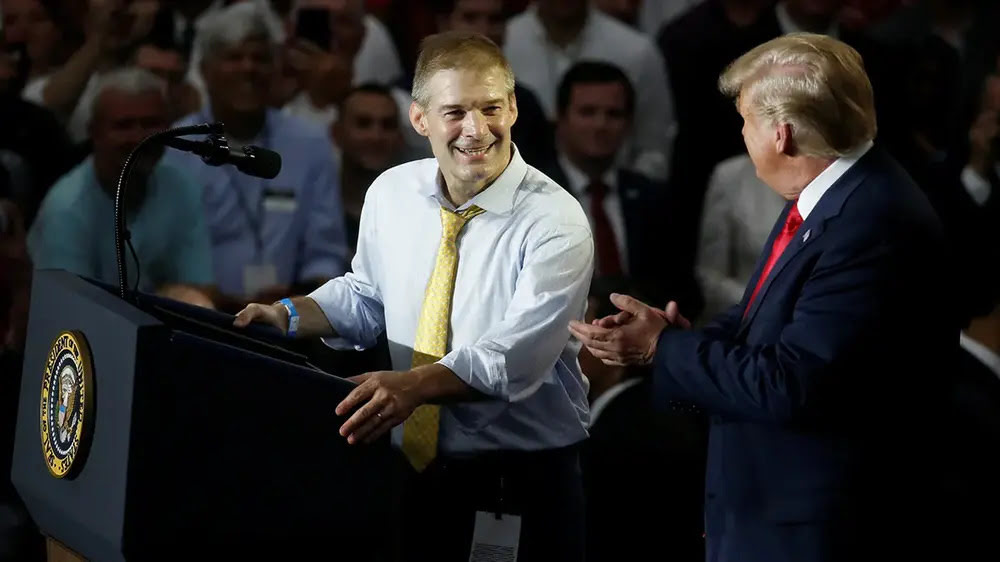 Former US President and 2024 Republican presidential candidate Donald Trump has endorsed Congressman Jim Jordan's campaign to become the next Speaker of the House of Representatives.
"He will be a GREAT Speaker of the House," Trump remarked on Friday. "[He] has my complete & total endorsement!"
Jim Jordan, 59, was among the first Republicans to enter the contest to replace Kevin McCarthy, who was ousted last week by members of his own party.
It was the first time in history that a Speaker has lost a no-confidence vote.
President Trump stated on his social media network Truth Social that Mr Jordan had "been a STAR long before his very successful journey to Washington." "He is a STRONG on Crime, Borders, our Military/Vets, & 2nd Amendment," Trump went on to say.
Jim Jordan is one of the former president's most outspoken supporters in Congress.
The Ohio Republican, who is presently completing his seventh term, has previously led the impeachment investigation into President Joe Biden.
In 2015, he was the founding leader of the House Freedom Caucus, a divisive hardline organisation that one former Republican speaker referred to as "legislative terrorists."
Several prominent conservatives have already endorsed his bid, with Matt Gaetz, the rebel who led the revolution against Mr McCarthy, writing: "My mentor Jim Jordan would be great!"
He may struggle to gain the support of centrist Republicans, and if he requires Democratic support, he is unlikely to receive it. To secure the seat, candidates must receive a simple majority of 218 votes.
Mr Trump chose to support Mr Jordan over Louisiana Rep. Steve Scalise, who has already declared his candidature.
Other probable successors include political newbie Kevin Hern and Patrick McHenry, who is serving in the job temporarily while the process to find a permanent Speaker is underway.
Mr Trump has hinted that he would be willing to temporarily fill the post, with rumours indicating that he was mulling a visit to Capitol Hill. However, sources told CNN on Thursday that the visit was now doubtful.
Members will start talking about who could fill the job next week, but it could take days or weeks to find someone with enough support in the split House.
Mr Gaetz initiated the Speaker removal procedure after expressing his displeasure with Mr McCarthy for collaborating with Democrats to reach a short-term spending agreement to avoid a government shutdown.
It reflected greater tensions between Mr McCarthy and a right-wing faction of his party that had already attempted to prevent his election as Speaker in January.