Trump and Imran Khan's Legal Cases Are They Political Hit Jobs?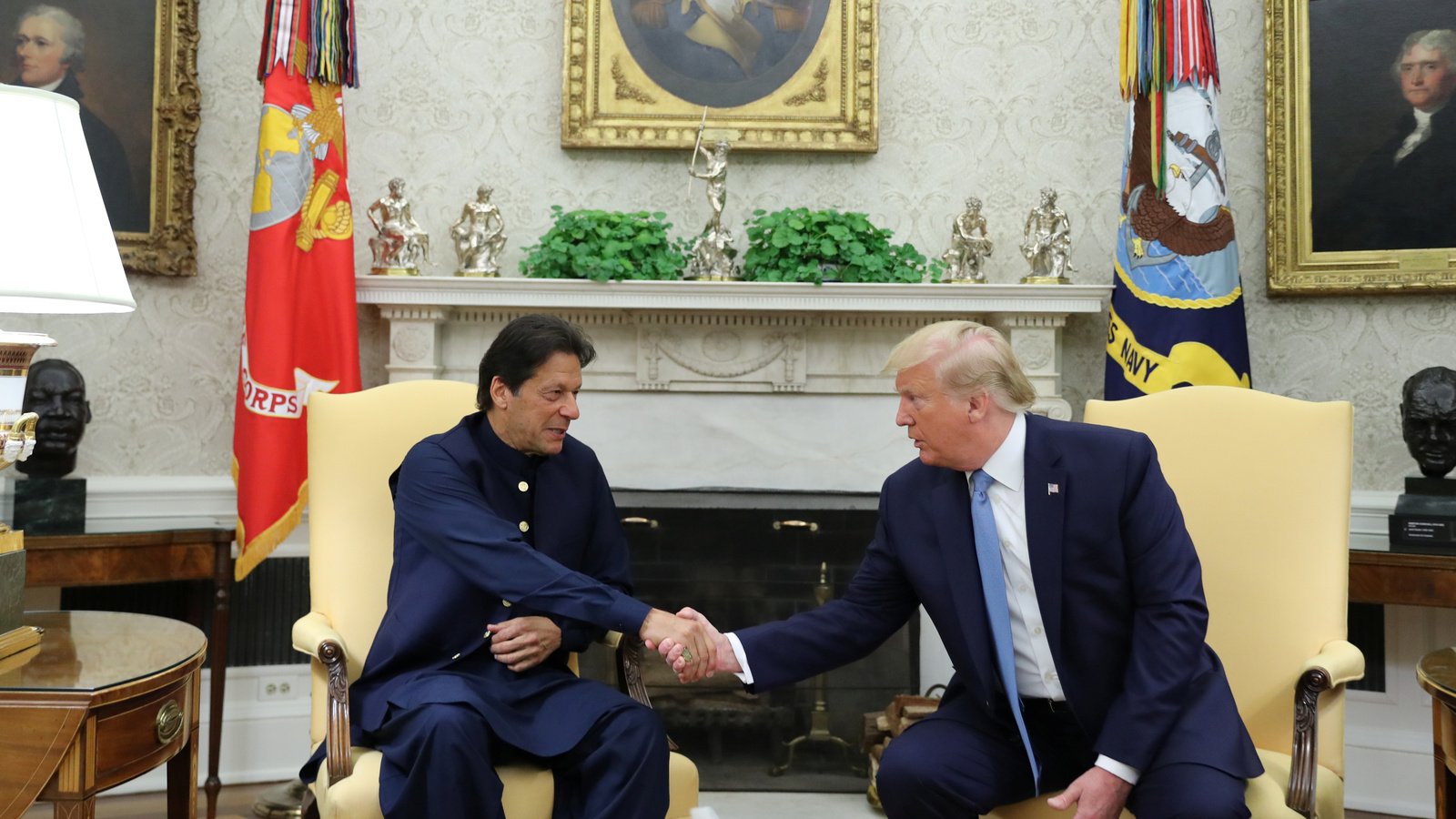 Both Donald Trump and Imran Khan are powerful political heavyweights and former heads of government looking to make a political return, and they share a misfortune. Both have been involved in complicated politically motivated legal cases that, in the prosecutions' opinion, have a dark political aim.
The powers that be in both nations, of course, reject that purpose, but the potential political significance of these cases is huge.
The courtroom appears to be taking the place of the hustings in certain democracies. This is especially visible in the case of Imran Khan, widely regarded as Pakistan's most popular politician. He was found guilty of selling gifts obtained while in government and failing to declare the income.
Khan's three-year prison sentence will bar him from running in elections later this year. The all-powerful army of Pakistan has insured that its ally-turned-critic would not retake power in those elections. To be certain, they have dismembered Imran Khan's party, pushing PTI leaders to quit Khan, and crippled the country's news media.
The battery of court proceedings confronting Donald Trump — he's been indicted in three criminal instances, with a fourth reportedly on the way – is far more complex and serious. He appeared in court in New York last week and declared himself not guilty of the most serious accusation he faces: conspiring to overturn the outcome of the 2020 presidential election.

Trump's drive for re-election
Trump, as one would expect from a political street fighter, is ranting that it's all a political sham to undermine his drive for re-election and that he won't get a fair trial. It is undeniable that Trump is the overwhelming favourite to win the Republican nomination and hence face Joe Biden in the November 2024 presidential election. The flurry of litigation has also bolstered his position among his supporters. Even his Republican competitors have alleged that the legal suits are politically motivated.
The biter bit is Donald Trump. During his first presidential campaign, he regularly referred to his opponent as 'Crooked Hillary' and pushed his supporters to chant: Lock Her Up! Hillary Clinton allegedly committed the offence of using a private email server for official correspondence while serving as Secretary of State. The director of the Federal Bureau of Investigation (FBI) decided that Clinton was 'very irresponsible,' but advised against prosecuting her because there was no criminal intent.
Trump has recently shifted his vitriol towards Joe Biden, whom he has branded as the most corrupt person ever, without providing any evidence. He has also made numerous references to the Biden 'criminal family,' attempting to draw the president into the debate about his son, Hunter Biden's, sometimes erratic behaviour.
This is part of a populist pattern in which opponents are not only questioned about their programmes, competency, and political experience, but are also portrayed as corrupt and criminal. It coarsens politics and suffocates genuine democratic discourse.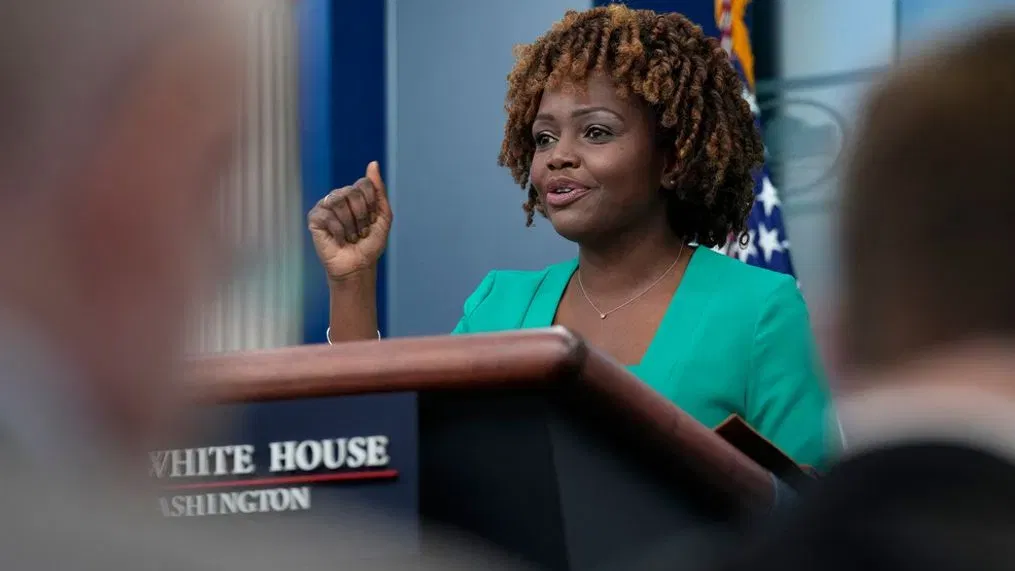 Biden White House Denial
The White House maintains that it played no part in precipitating Donald Trump's prosecution and that all choices were made independently of political pressure. That could be the case. Nobody wants prominent politicians to be exempt from prosecution. However, many Americans will believe that this flurry of legal action against a former president, which is expected to continue during the presidential election campaign, is intended to help Joe Biden's re-election.
Democrats in the United States have done their fair share of vilification and mudslinging. Their inaugural impeachment attempt against President Trump in 2019, saying that he had invited foreign involvement in the presidential election, was particularly misguided.
It was never going to result in a conviction, and it gave the impression that the losing party was behaving dishonourably in defeat. And this took some of the moral high ground away from the second – and far more serious – move to impeach Trump in the aftermath of the Capitol building storming citing incitement to insurgency.
According to the Economist, only politics, not the law, can prevent Donald Trump's return to power.

Pakistan Court Indicts Former PM Imran Khan
Meanwhile, on Monday a Pakistani criminal court indicted former Prime Minister Imran Khan and his deputy in an official secrets act case, his party said, dealing another blow to the jailed former cricket star ahead of a general election in January.
The indictment stems from a confidential cable delivered to Islamabad early last year by Pakistan's ambassador in Washington, which Khan is accused of making public.
Khan denies this and claims the information came from other sources.
The Pakistan Tehreek-e-Insaf (PTI) said in a statement that a special court had indicted Khan and his party's deputy leader, former Foreign Minister Shah Mahmood Quershi, and that the hearing would begin on Friday. It stated that it would contest the indictment.
Khan said the cable was evidence of a US plot to force the Pakistani military to depose him in a parliamentary vote in 2022 because he had visited Moscow shortly before Russia's invasion of Ukraine. Both the US and Pakistan's militaries deny this.
Khan was pushed from office after losing a no-confidence vote in 2022, and he subsequently led rallies against the government and the military, accusing them of attempting to marginalise him.
The military, which has ruled directly for extended periods of time and exerted substantial influence over civilian governments, disputed this.
Khan has had scores of legal complaints brought against him, which he has dismissed as an attempt to remove him from politics. In one graft case, he was convicted and sentenced to three years in prison.
The sentence was suspended, but he remains in prison on other charges, including encouraging violence and keeping state secrets. According to lawyers, a guilty finding under the Official Secrets Act could result in up to 14 years in prison or perhaps the death penalty.
Khan's party, the hearing on Monday took place on the grounds of Adyala Jail, near Islamabad, where Khan is being kept, with no media or public access.
Khan is barred from running in the forthcoming general election due to his graft conviction, but his legal team is appealing for him to be released on bail before the poll.
Nawaz Sharif, Khan's former opponent, launched his party's election campaign on Saturday after returning home from a four-year self-imposed exile, promising to combat inflation.