Vladimir Putin Says Trump's Indictments a Political Hit Job
Russian President Vladimir Putin has said the cases against former US President Donald Trump are political hit job that demonstrates the fundamental corruption in Washington DC.
Former President Trump, the Republican leader for the 2024 presidential elections in the United States, is facing a slew of indictments from Democrat prosecutors. He is accused of attempting to overturn his 2020 election loss to President Joe Biden, among other things.
"As for Trump, for us, what is happening in today's conditions, in my opinion, is good because it shows the rottenness of the American political system, which cannot pretend to teach others democracy," Putin said on Tuesday at the Eastern Economic Forum in Russia's Vladivostok.
"Everything that is happening with Trump is the political persecution of a political rival." That's exactly what it is. And this is being done in front of the American people and the entire world."
During his four years in power, Trump constantly touted his good relations with Putin and recently said that if he regained the president, he could end the Ukraine war in a matter of days.
"We've heard Mr. Trump say he'll solve pressing issues in a matter of days, including the Ukrainian crisis." This can only lead to happiness. "This is excellent," Putin replied.
Putin also dismissed the notion that Trump has unique ties to Russia as "complete nonsense." He said Russia's relations with the United States are unlikely to change regardless of who controls the country.
"What to expect from the future, regardless of who the president is, is difficult for us to say, but nothing will change radically," Putin added.
He stated the Biden administration is corrupt and has had a strong anti-Russia bias and that "it will be very difficult for them to somehow turn this whole ship" around.
Relations between Moscow and Washington, which were already poor under Trump's presidency, have reached post-Cold War lows under Biden as a result of Putin's decision to invade Ukraine in February 2022.
Putin, a former Soviet security official, said the legal attempts against Trump "prove who we are fighting… "The bestial face of American imperialism," as they used to say in the Soviet Union."
'The train has already left.'
As he praised Moscow's "amazing" relations with Beijing, Putin said Western efforts to "restrain" China's rise as a global force would fail.
"Today, the West is attempting to limit China's development because it sees China, under the leadership of our friend [President Xi Jinping], growing by leaps and bounds." "They are stunned," stated Russia's president.
"They are doing everything they can to slow China's development, but it will not be possible." They have arrived too late. The train has already left."
Separately, Putin stated that the West's decision to equip Ukraine with cluster bombs and depleted uranium ammunition was a crime, and that such supplies would not influence the result of the war.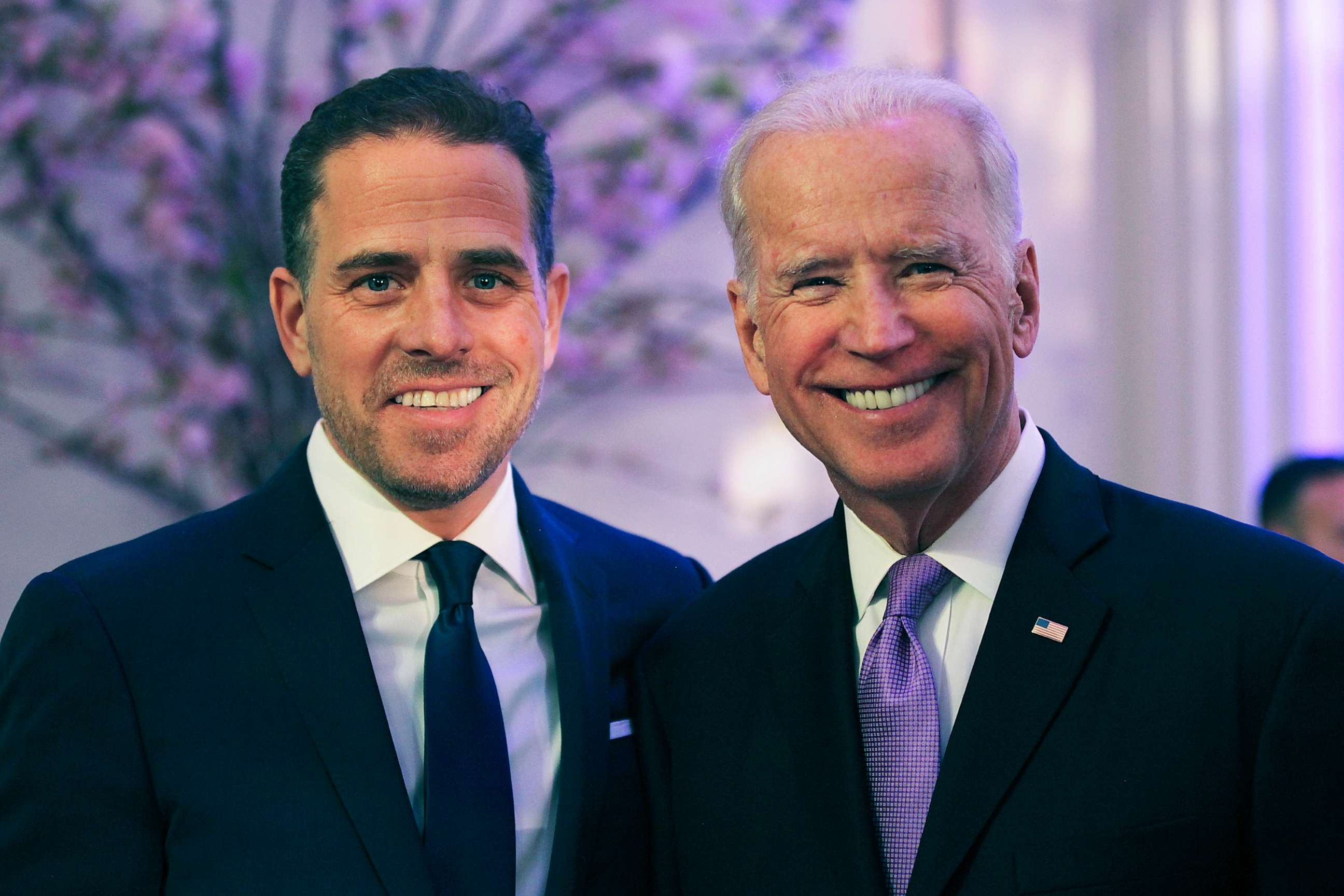 Two important congressional investigations are now underway. The first is an investigation of the Biden family's allegedly illegal money-making practises.
The second is looking at federal law enforcement efforts to shield the Biden's from criticism while attempting to demolish former President Donald Trump. President Biden is central to both stories reports the Washington Times.
Mr. Biden is at the heart of the money-laundering schemes. Hunter, his son, is merely a bagman for the family enrichment programme.
Nobody gave Hunter Biden money for his abilities, and no one is paying hundreds of thousands of dollars for his paintings because he is the next Van Gogh or Monet. If his name was Hunter Jones, he'd be an unemployed, starving artist (or in prison).
The president is also central to the corruption of the federal law enforcement apparatus. While Hunter is the one who is being shielded, he lacks the capacity or influence to persuade government agencies to breach their own regulations — or, in many cases, obstruct justice — in order to protect President Biden and his family.
And it's becoming clear that this is exactly what's happening.
Two IRS whistleblowers recently testified that the Justice Department impeded the investigation into Hunter Biden's possible tax offences. According to their evidence, political appointees and high-ranking DOJ officials declined to charge Hunter with severe crimes.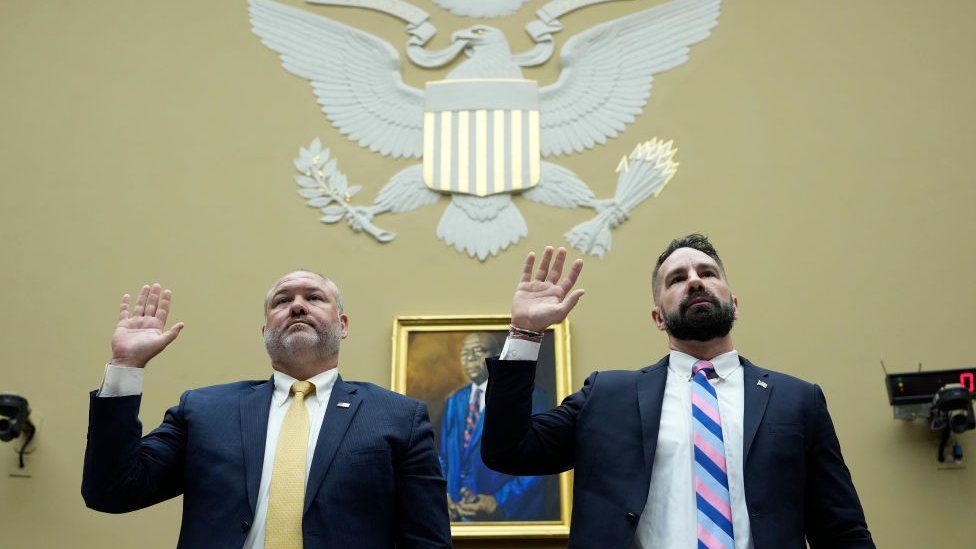 According to reports, the DOJ has blocked IRS investigators from accessing critical communications connected to their investigation. They even thwarted IRS attempts to interview Hunter throughout the probe by informing his father's political transition team.
Then, of course, the same DOJ granted Hunter a plea bargain with no jail time for failing to pay taxes on more than $1.5 million for two years and lying on a federal guns purchasing form.
Naturally, Justice Department officials, including Attorney General Merrick Garland, have denounced these claims of bias and protectionism as politically driven and fabricated. The majority of the elite corporate media has gladly adopted this viewpoint.
They fail to recognise that the IRS is part of the Department of the Treasury, which is a separate federal department. Its law enforcement authorities are, by design, distinct from those of the DOJ and the FBI. The corporate media readily adopts the DOJ's — and thus the Biden White House's — worldview.
This is hardly isolated behaviour on the part of the Biden-supporting elite.
Long before the IRS investigation began, a cabal of former intelligence officers attempted to persuade the public that the information on Hunter Biden's infamous laptop (which exposed a significant amount of his probable lawbreaking) was Russian disinformation.
We now know that those 50 former officials were, at best, horribly incorrect – and, at worst, purposefully deceiving the American people. The elite corporate media favours the first version of the story.
There has been little to no official investigation into why Hunter Biden received a diamond from a Chinese oligarch, why the widow of Moscow's former mayor paid him $3.5 million, or why he was appointed to the board of a Ukrainian oil and gas company despite having no experience in that (or any) field.
There is no major federal inquiry of the millions of money received by members of the Biden family from people in Kazakhstan, Romania, Russia, Ukraine, and China.
Hunter should have been jailed years ago for far more than tax evasion. It's easy to become lost in the endless reports of dodgy transactions, expensive presents, and foreign influence plots.
That is why we must keep one thing in mind: none of this is about Hunter Biden.
Hunter is not being protected by the Biden DOJ out of compassion for a recovering drug addict — or even because he is a member of the first family. The president isn't even attempting to safeguard his own reputation.
The truth is that Joe Biden utilised influence peddling as vice president — and most likely as a senator — to enrich his personal family and allies — and to assure a comfortable existence outside of the office. Hunter served as his bagman for much of this.
Everyone would learn how involved "the big guy" was every step of the way if all of Hunter Biden's nefarious activities were public.
President Biden is not shielding his son from harm. He's defending himself.