Can Thaksin's 36-Year-Old Daughter Take Down Thailand's Generals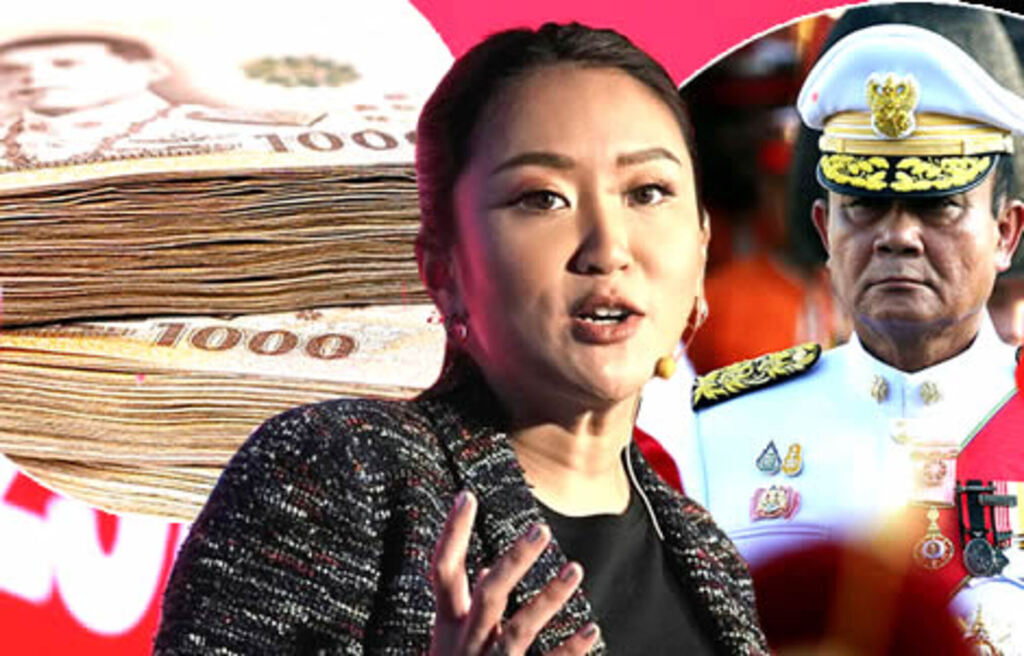 Thailand's most popular and controversial politician billionaire Thaksin Shinawatra has not visited the Kingdom since 2008, living in self-imposed exile in Dubai. Now, his 36-year-old daughter is the latest family member attempting to fight back against the military establishment and possibly bring her father home.
Ms Paetongtarn Shinawatra has drawn large crowds in rural Thai farming communities that have long served as her father's political base ahead of an election on May 14.
Thaksin Shinawatra the 73-year-old former prime minister and telecom tycoon fled following a military coup against his government, and his party and allies have won the most seats in every national election since 2001.
This year is shaping up to be no different, thanks in large part to Ms Paetongtarn.
Thousands of red-shirted supporters of her Pheu Thai party greeted her with roses and garlands on a recent sunny morning in Thailand's north-east, the country's poorest and most populous region.
The crowd erupted when she asked if they remembered her father. She also mentioned her aunt, Yingluck Shinawatra, who was deposed in a coup in 2014 by Mr Prayut Chan-o-cha, a former army chief who has ruled Thailand since then.
"Select a political party that has been bullied repeatedly," Ms Paetongtarn pleaded to supporters. "There have been two coups, and two good people have had to flee the country." Can I ask you to deliver a landslide victory to Pheu Thai this time?"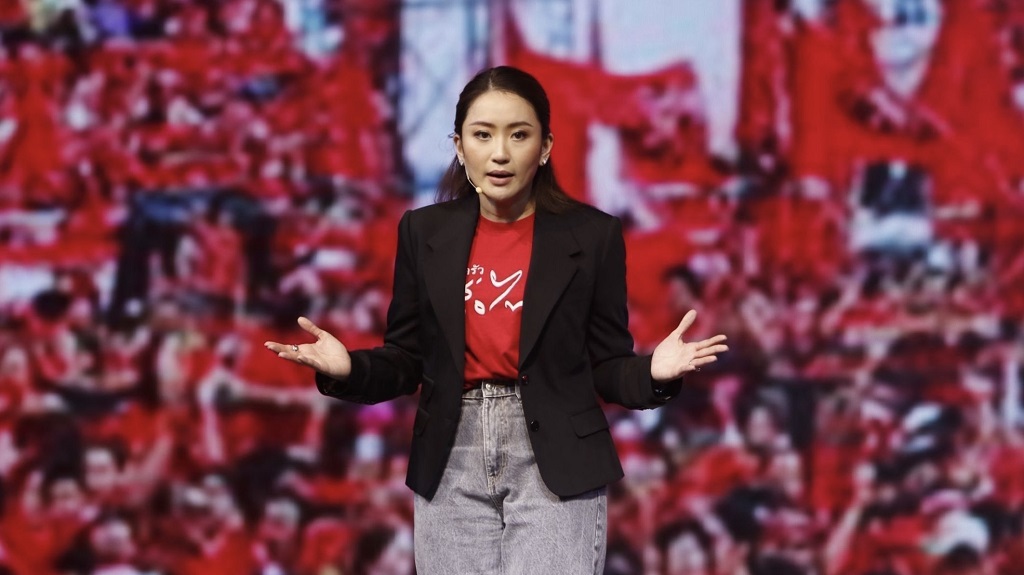 Threat to Thailand's Ruling Elite
Ms Paetongtarn, the youngest of Thaksin's three children, is the latest face of a Shinawatra clan that has dominated elections but routinely been booted out of power. For years, an unelected group of generals, judges, and bureaucrats saw the family as a threat to the royalist elites who control some of the nation's most powerful institutions – and businesses.
Thailand's relative economic strength in South-east Asia has been eroded by political infighting, as has engagement with the United States, which developed strong military ties with the country during the Vietnam War.
Thailand has attracted less foreign direct investment over the last decade than regional competitors Vietnam, Malaysia, and Indonesia, and it posted the slowest growth rate among South-east Asia's major economies last year.
There is little hope that things will change much regardless of who wins, not least because even a sweeping victory for pro-democracy forces is likely to spark yet another backlash from military and royalist conservatives.
For the time being, most major parties are promising a similar package of cash handouts, higher minimum wages, and debt repayment suspension.
Thailand's SET Index has lost 3.8% this year, the worst performance in South-east Asia outside of Malaysia.
"With key parties and prime ministerial candidates not offering dramatically different economic visions for the country, the main implications of the elections for investors will be around political uncertainty and social stability risks," said Mr Peter Mumford, Eurasia Group's practice head for South-east Asia.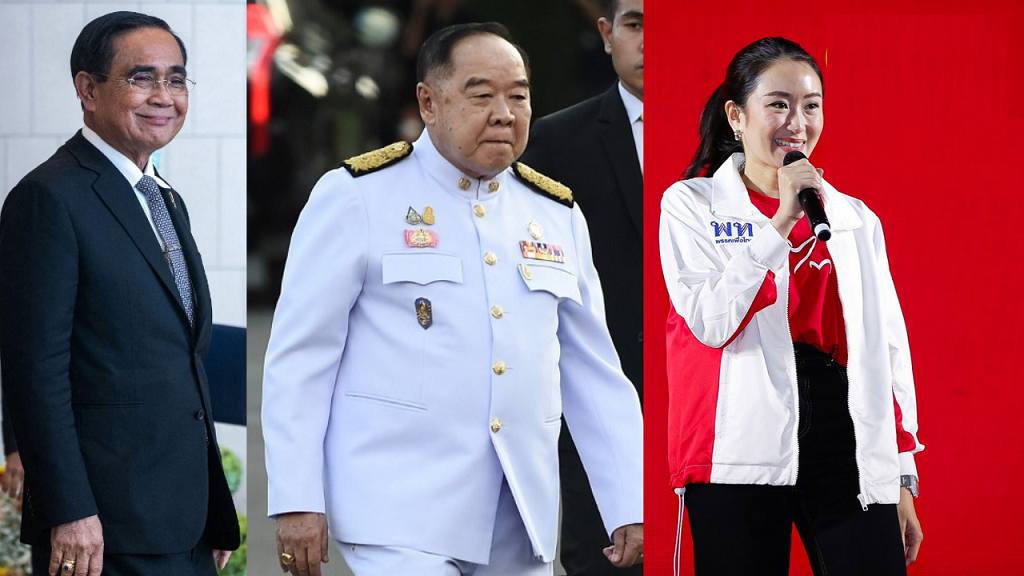 Thai Generals Control
Mr Prayut was asked by reporters shortly after Ms Paetongtarn's debut with Pheu Thai in 2021 what he thought of her foray into politics. The prime minister's response was simple: "Who?""
Ms Paetongtarn, on the other hand, rose quickly in the polls and now has a comfortable lead over Mr Prayut. According to a quarterly poll released this month by the National Institute of Development Administration, she received 38.2 percent of the vote, more than doubling Mr Prayut's support.
Right now, it's unclear whether Pheu Thai or Ms Paetongtarn will be able to take power even if they win the most seats. A post-coup constitution allows the 250-member senate, which is stacked with military establishment allies, to vote for prime minister until 2024.
That means Ms Paetongtarn's Pheu Thai party will need to win at least 376 seats in the 500-member House of Representatives to counteract the Senate's likely decision to block its final candidate for Prime Minister. The party won 136 seats in 2019 despite rules designed to undermine its performance, more than any other single group but not enough to prevent Mr Prayut from returning to power with the support of a military-backed coalition.
Ms Paetongtarn, who is expecting her second child around the time of the election, has stated that she is "100% ready" for her party's official nomination for prime minister.
According to election rules, each party may nominate up to three potential candidates for the job prior to the vote.
If she is elected, Ms Paetongtarn will join a small group of female politicians who have become prime ministers in their 30s. She will also be Thailand's youngest prime minister.
Ms Paetongtarn stated on Facebook in January that being a mother inspired her to enter politics.
"When you become a mother, you will love your children above all else," she wrote. "So much so that you will make a significant decision to change this country for the better."

I am my father's daughter
Ms Paetongtarn had a front-row seat to her father's career before her meteoric rise. She accompanied Mr Thaksin on his first government job as foreign minister when she was eight years old. When the army took power from her father and military tanks patrolled Bangkok streets, she hunkered down in a safe house at the age of 20.
She watched as her father fled Thailand two years later to avoid a corruption conviction he claimed was politically motivated.
"This is my destiny. "It's inextricably linked to me," she said in a recent book about Mr Thaksin's legacy. "After all, I am my father's daughter."
Even Mr Thaksin was taken aback by how well she was doing on the campaign trail.
"I initially thought she'd help the party by being a magnet, attracting attention and popularity among supporters," he told Nikkei Asia last week. "However, she was so mature that I believe she seriously aided the party."
Mr Thaksin told the media outlet that Pheu Thai would win at least half of the 500 seats up for grabs. He added that he would like to return even if it meant serving time in prison, and that he did not want the government to push for amnesty, which his sister's administration had initiated prior to the 2014 coup.
Ms Paetongtarn is a key player in the Shinawatra business empire, which includes a golf course, real estate, hospitality, and telecommunications. According to Bloomberg data, she is the largest shareholder of publicly traded property firm SC Asset Corp Pcl, with a 28.5 percent stake worth approximately 5.2 billion baht (S$202 million).